McConnell: Senate will table DACA fix until 2018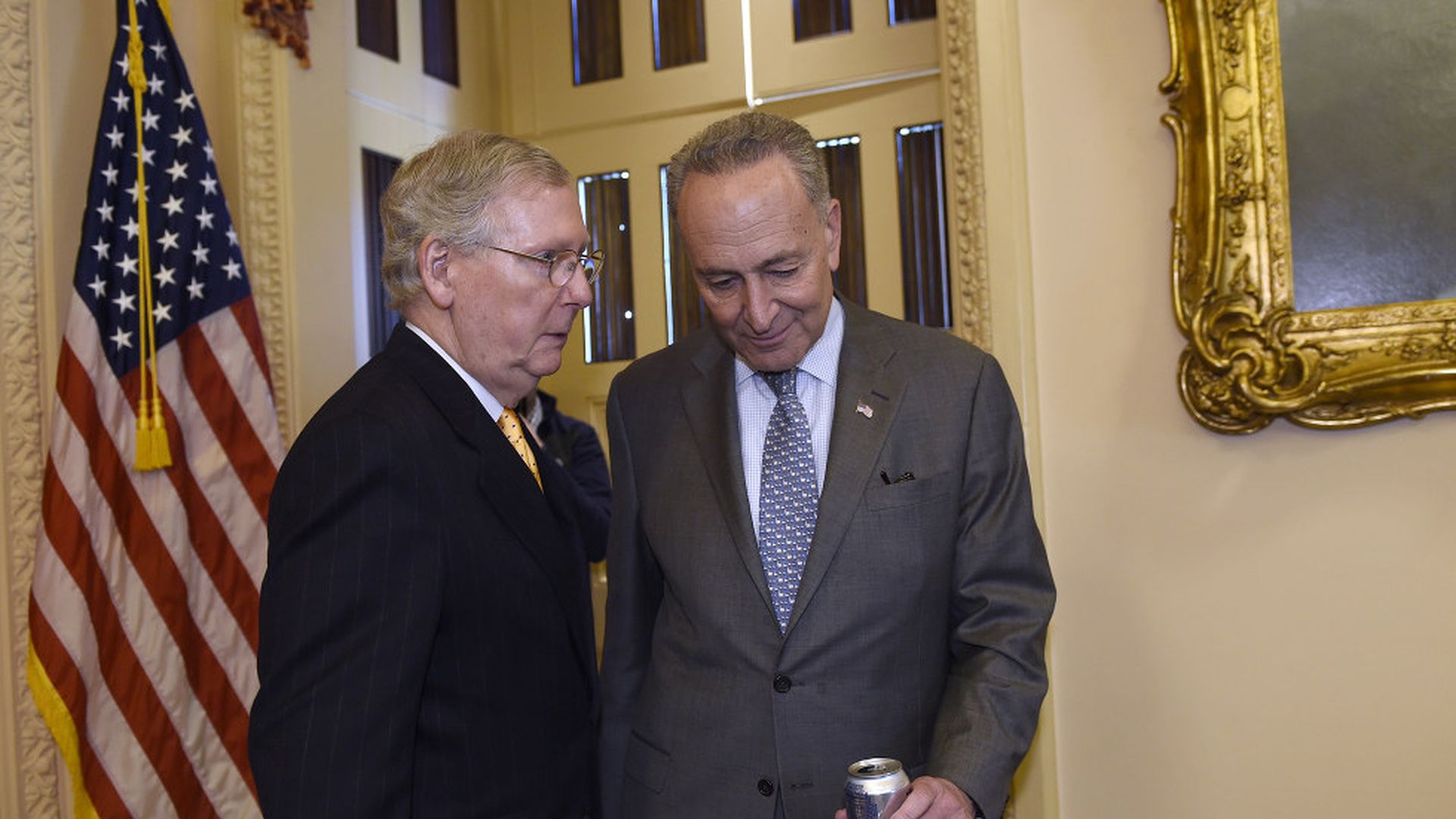 Senate Majority Leader Mitch McConnell said in a Fox News interview that Democrats won't push a government shutdown over DACA legislation. "Senator Schumer and I have discussed it. No, we'll not be doing DACA ... That's a matter to be discussed next year. The president has given us until March to address that issue," he said.
The backdrop: The Washington Post reports that "vulnerable Democrats facing reelection in conservative states" don't want to force the issue, meaning that there wouldn't be enough Democratic votes to block Republican plans to fund the government into 2018.
Go deeper