Mattis: U.S. to delay military drills near North Korea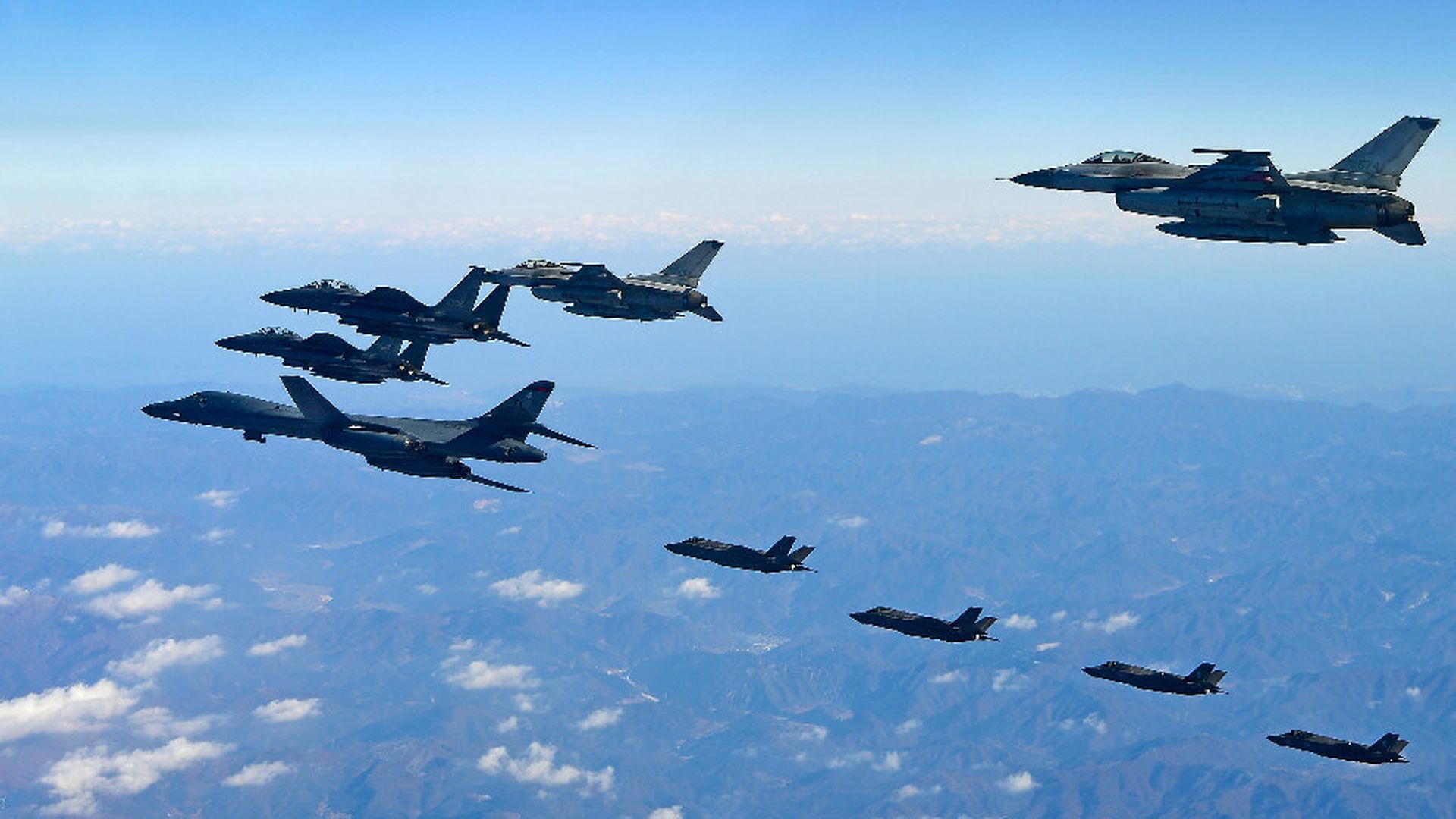 U.S. Defense Secretary Jim Mattis told reporters that the U.S. will be delaying joint military exercises with South Korea through March 18 until after the Paralympics, NBC News' Hans Nichols reports.
Why it matters: North Korea views the drills as practice for invasion, and this will likely ease some tensions for now between the U.S. and the DPRK.
Backdrop: In a New Year's Day speech, North Korea's Kim Jong-un requested that South Korea and the U.S. stop their joint drills, as he has suggested many times before. That came just before the South and the North opened up a telephone line at the border to talk for the first time under South Korean President Moon Jae-in earlier this week.
This could signal the U.S. may be somewhat amenable to some of the conversations that are happening, or willing to make concessions to make a Korean war less likely, although Mattis said the decision was a "practical" matter more than a political one, per Aaron Mehta of Defense News.
One other note, on Iran: Mattis reportedly said, "We do not have an issue with the Iranian people. We do have a big issue with the Iranian regime," per Nichols.
Why it matters: This is a shift in tone. Iran believes the U.S. is out to undermine its regime, and Iran could claim this shows the U.S. really is working against the government in its statements about the recent anti-government protests, and not just backing the protesters' rights as Trump's tweets have tended to do in recent days.
Go deeper