Joe Biden to escort Jones for swearing-in ceremony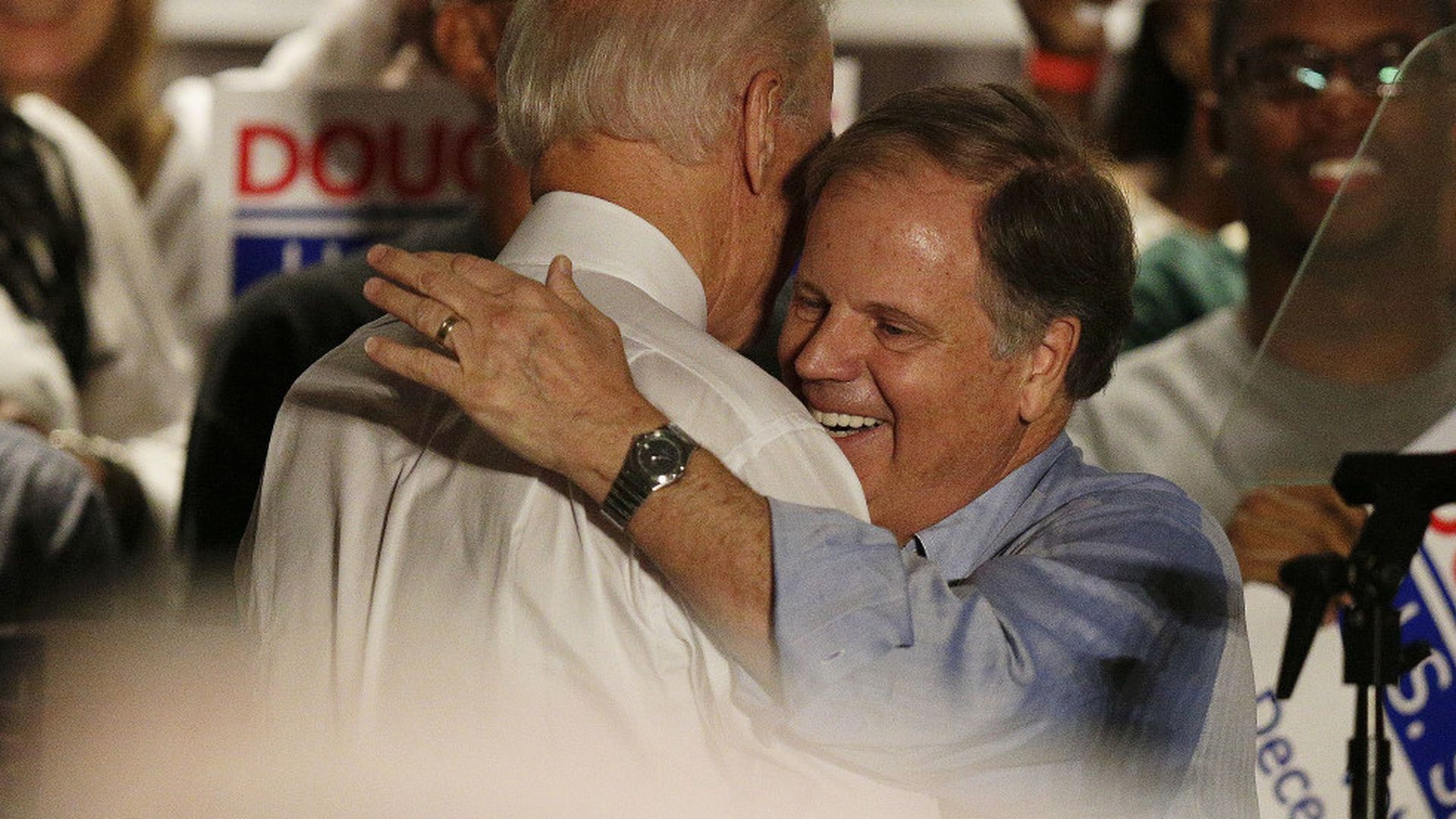 Alabama incoming Democratic Senator Doug Jones will be escorted by Former Vice President Joe Biden to his swearing-in ceremony on Wednesday to take the seat once held by Attorney General Jeff Sessions, WAAY TV reports.
Why it matters: Jones, a former federal prosecutor who notched an upset last month in the deep-red state, is breaking tradition. Typically, a new senator would choose their home-state colleague, but Jones didn't ask Sen. Richard Shelby, per WAAY TV.
The backdrop: Biden campaigned for the Democratic Senate candidate who was considered the underdog in the race against Republican Roy Moore. Moore, who repeatedly refused to concede, has faced multiple accusations of sexual misconduct involving teenage girls in the 1970s. Jones is the first Democratic Senator in a quarter-century in the deep-red state and will become the 49th Democratic member of the Senate. Republicans will have a thin 51-49 majority in the upper chamber.
Go deeper