Iran's Revolutionary Guard claims protests are over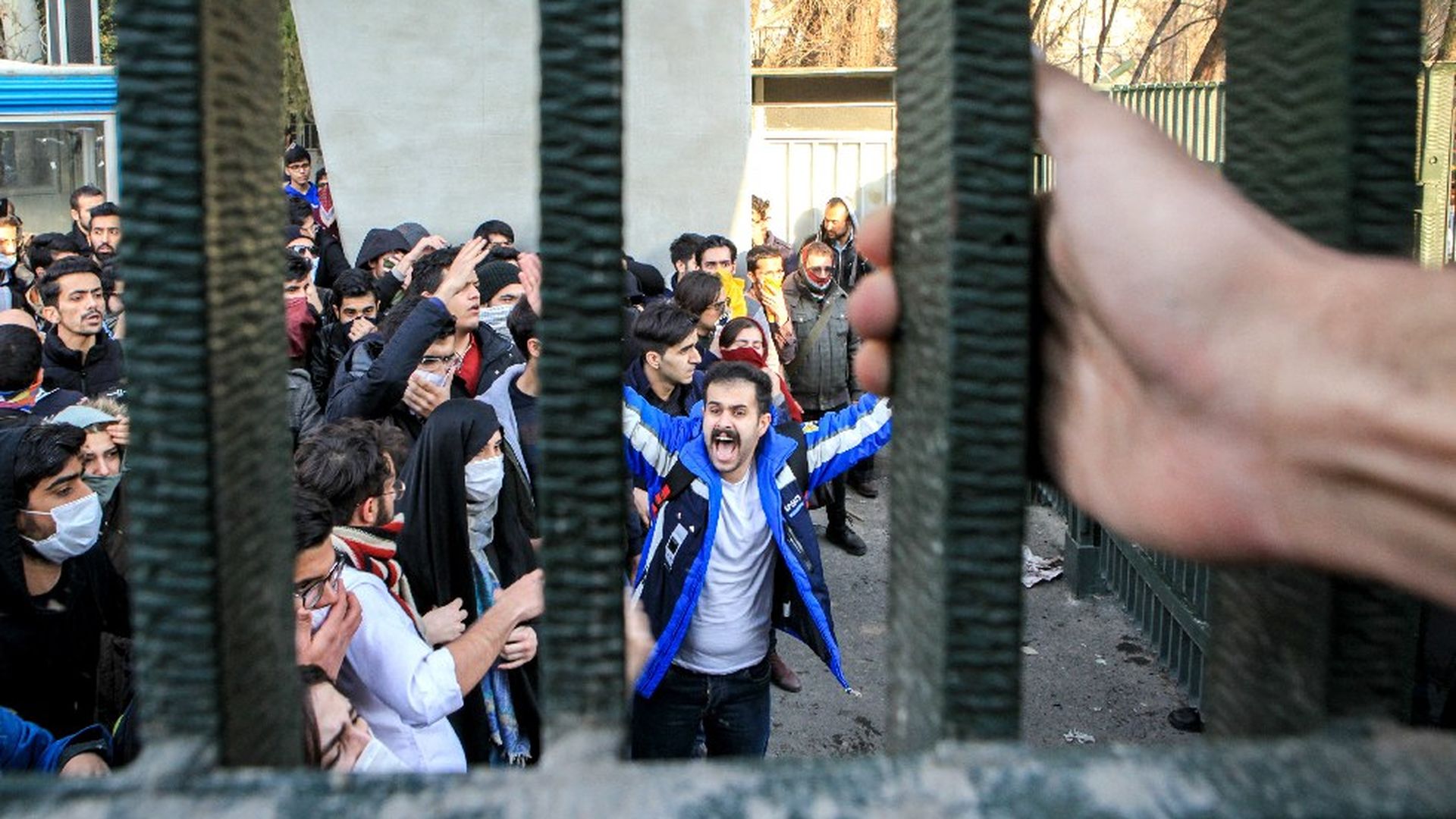 Mohammad Ali Jafari, the head of the IRGC, claimed without evidence Wednesday that protests against Iran's leadership and economic policies are over and the main "troublemakers" have been arrested, per CNN. 450 people have been arrested, per CNN, while 21 have died.
Why it matters: The IRGC is likely warning the protests must stop and "if they don't, the big guns will come out," Mara Karlin a Brookings fellow who has served in national security roles for five U.S. secretaries of defense, tells Axios. Per CNN, it remains to be seen whether the clashes are truly over, as protests are often staged after Friday prayers.
Go deeper