Iran's biggest protests in 8 years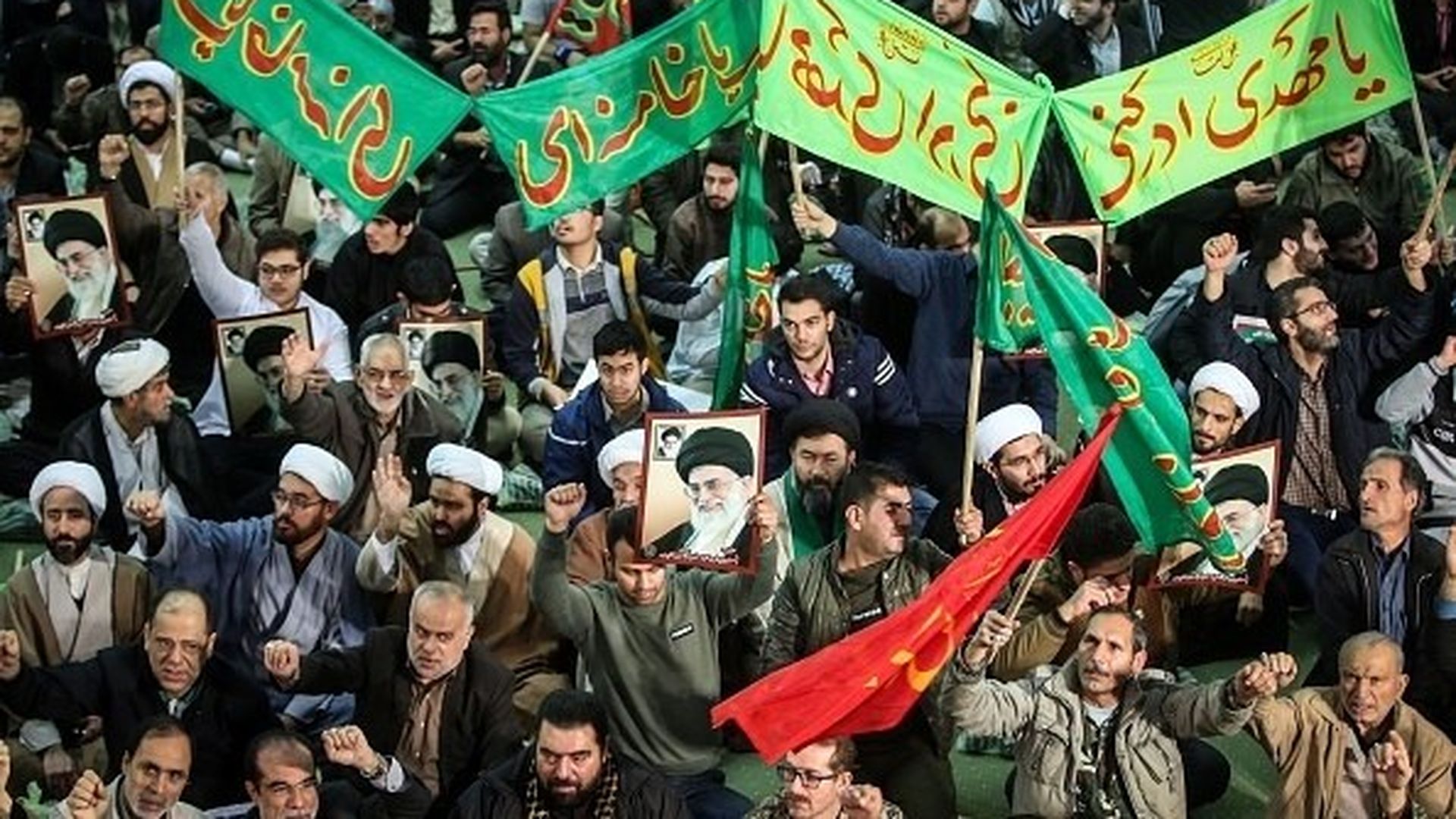 About 4,000 pro-government demonstrators rallied in Tehran on Saturday in support of Iran's leaders after days of unauthorized protests broke out in the country, per The New York Times. The pro-government rallies had been previously scheduled to but "took on new importance" after the anti-government rallies, the AP reported. According to the AFP, the Iranian government warned against further protests.
Why it matters: These have been the largest pro-reform protests in Iran since 2009.
AFP: "Since the 2009 protests were ruthlessly put down by the Revolutionary Guards, many middle-class Iranians have abandoned hope of pressing for change from the streets."
"But low-level strikes and demonstrations have continued, often on a sector-by-sector basis as bus drivers or teachers or workers from specific factories protest against unpaid wages or poor conditions."
"State news channel IRINN said it had been banned from covering the protests that spread from second city Mashhad on Thursday to hit several towns and cities.""Media coverage inside Iran focused almost exclusively on pro-regime rallies held [today] to mark the defeat of the last major protest movement in 2009, which hardliners call 'the sedition.' The timing was coincidental, since the rallies are held every year on this day."The photos available to Axios, through AP and Getty (including the one above), only show the pro-regime demonstrations."The [earlier] protests initially targeted economic problems, but quickly turned against the Islamic regime as a whole."Video footage on social media showed hundreds marching through the holy city of Qom on Friday evening, with people chanting 'Death to the dictator' and 'Free political prisoners."The context: "The country is facing serious challenges with unemployment, high prices, corruption, lack of water, social gap" and unbalanced government spending, per AFP:"There has been particular anger at welfare cuts and fuel price increases in the latest budget announced earlier this month.""Some of this week's protests were directed against financial scandals linked to unauthorized lending institutions which collapsed with the loss of hundreds of thousands of accounts."
Go deeper