Iran protests reveal "seething discontent"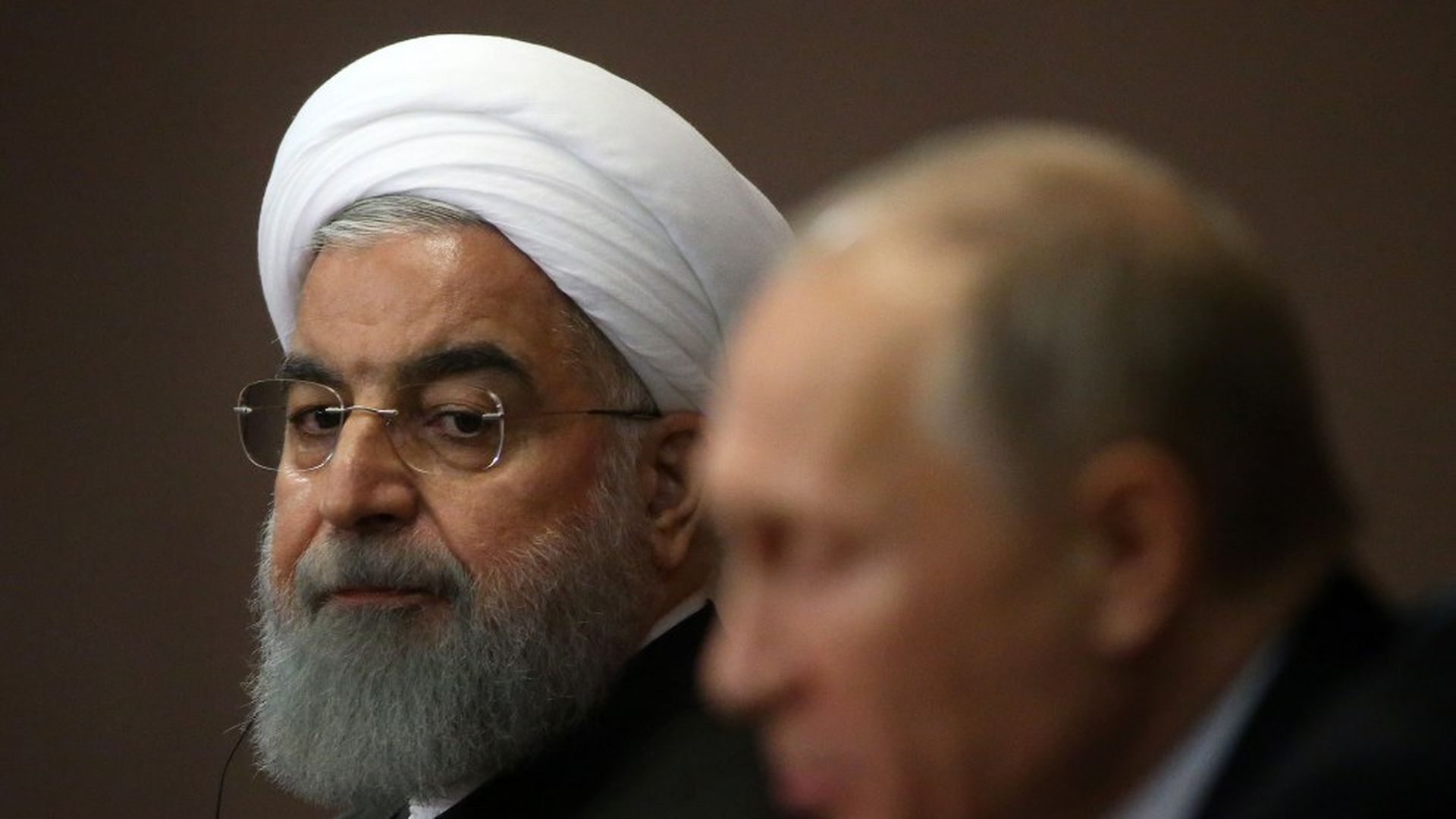 Iranians in several major cities took to the streets this week in protests stemming "from seething discontent in Iran," the BBC reports. The protests started over the state of the economy, but quickly became "a general outcry against clerical rule and government policies."
Why it matters: These are the most widespread protests since those in 2009 and political protests are rare in Iran where "security services are omnipresent," per Reuters.
Many protesters have voiced anger against President Hassan Rouhani, who was elected for a second term in May, shouting "Death to Rouhani," and "Death to the dictator," per U.S. News.
Reuters reports that videos showed protestors also shouting out against Iran's involvement in Syria, chanting "Leave Syria, think about us."
Per the New York Times, the Iran project director for the International Crisis Group, Ali Vaez, credited Rouhani's opponents for ultimately starting "an antiregime rally" that has spread across Iran.
A reformist cleric in Qom, Fazel Meybodi, told the Times the protests stemmed from real concerns: "Economic issues are urgent, and the protests have nothing to do with any factions - neither reformist nor hard-liner. Poor people are protesting, that is it."
Go deeper