Hundreds of children are dying of starvation in Venezuela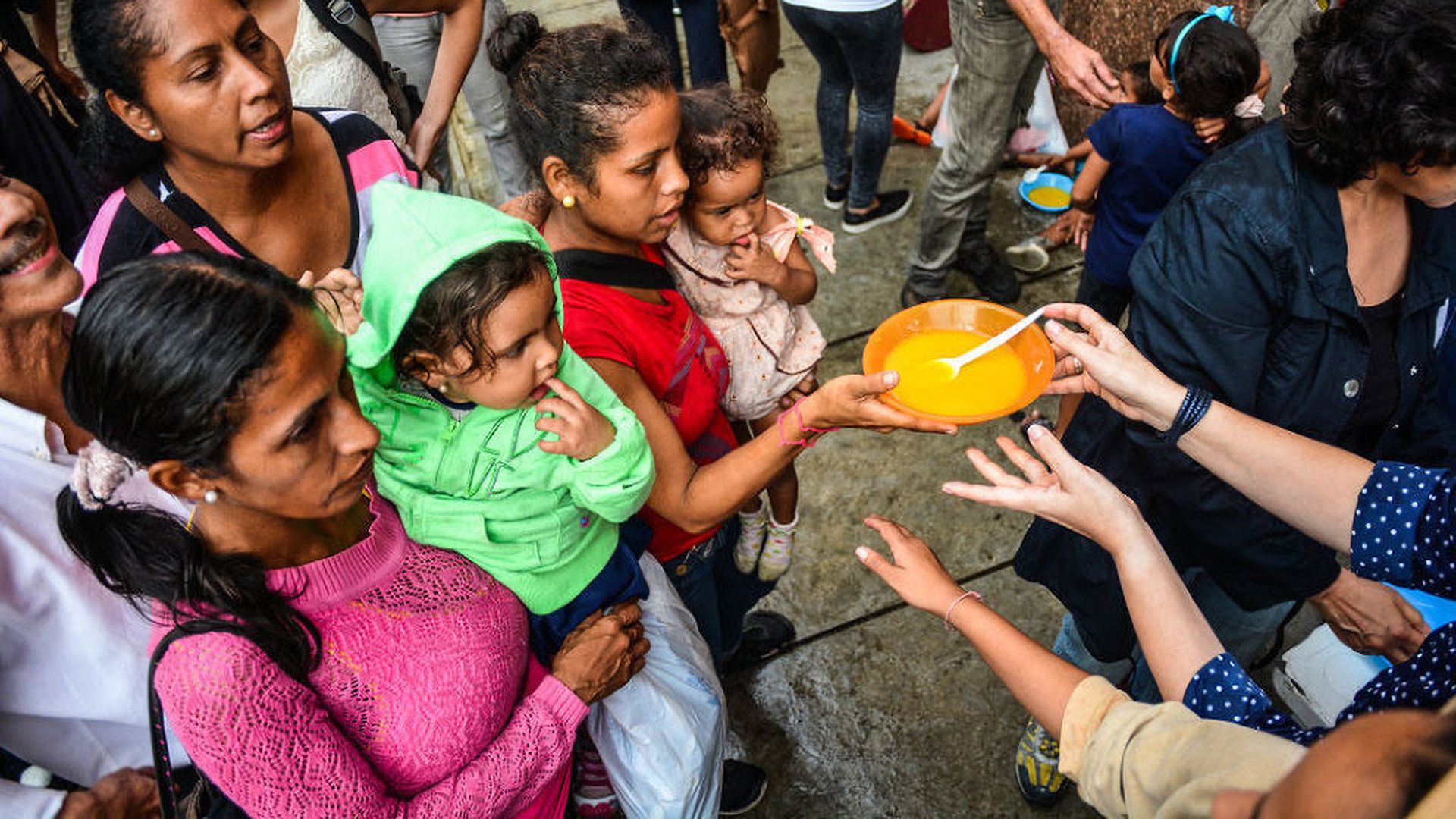 "As Venezuela Collapses, Children Are Dying of Hunger: For five months, The New York Times tracked 21 public hospitals in Venezuela [on the northern hump of South America]. Doctors are seeing record numbers of children with severe malnutrition. Hundreds have died":
Why it matters: "For many low-income families, the crisis has completely redrawn the social landscape. Parents ... go days without eating, shriveling to the weight of children themselves. Women line up at sterilization clinics to avoid having children they can't feed. Young boys leave home and join street gangs to scavenge for scraps ... Crowds of adults storm Dumpsters after restaurants close. Babies die because it is hard to find or afford infant formula, even in emergency rooms."
"Venezuela has the largest proven oil reserves in the world. But in the last three years its economy has collapsed" — the legacy of inflation, mismanagement, corruption under the late President Hugo Chávez."
"Riots and protests over the lack of affordable food, excruciating long lines for basic provisions, soldiers posted outside bakeries and angry crowds ransacking grocery stores have rattled cities, providing a telling, public display of the depths of the crisis."
"President Nicolás Maduro has acknowledged that people are hungry in Venezuela, but he has refused to accept international aid, often saying that Venezuela's economic problems are caused by foreign adversaries like the United States, which he says is waging an economic war against his country."Haunting pics.
Go deeper