How Trump built his presidency of one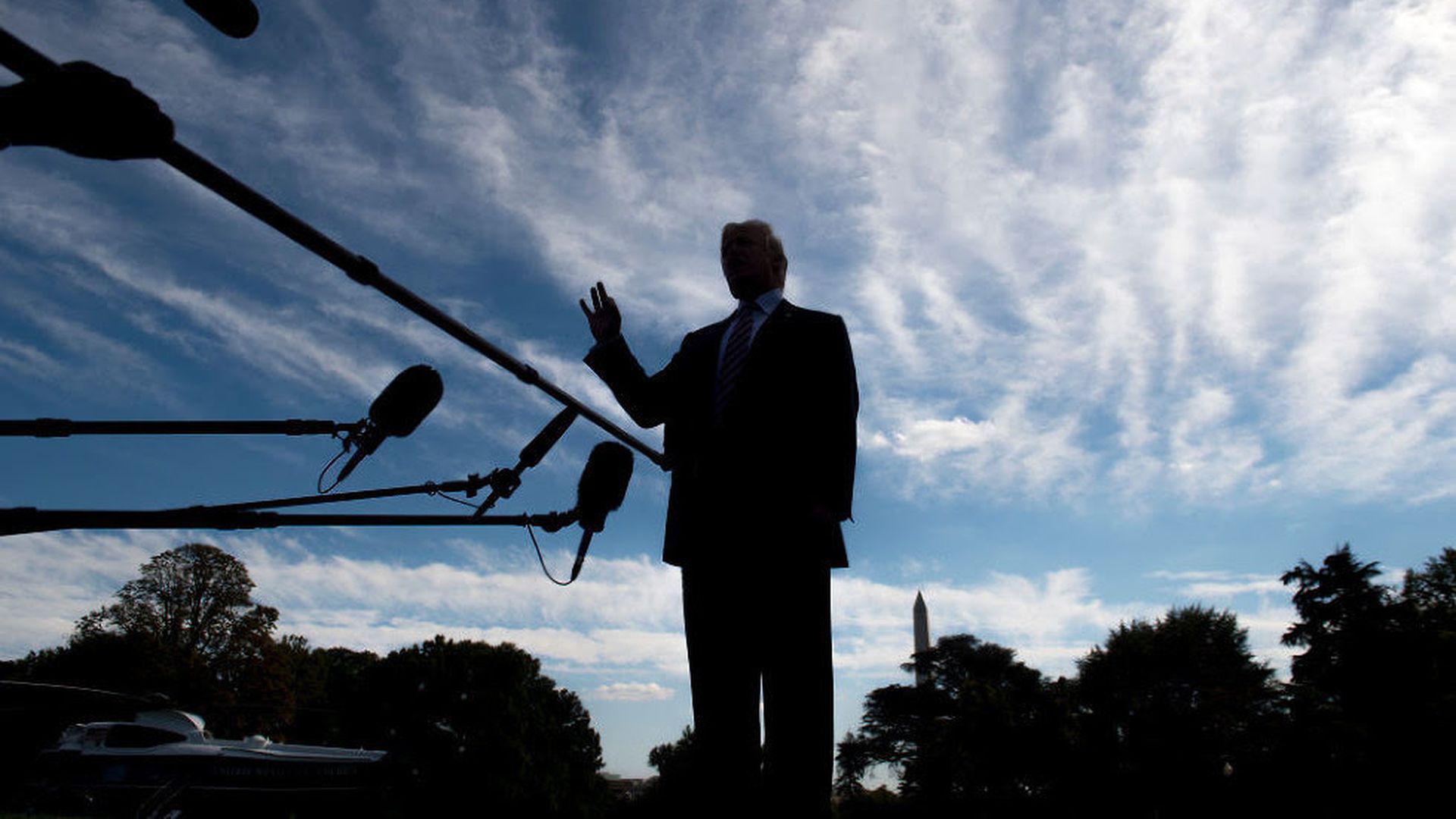 Peter Baker puts on his historian's cap for today's installment of the N.Y. Times series, "Trump's Way" ... "A Year of Reinventing the Presidency ... Under Trump, a Once Unimaginable Presidency Becomes Reality":
White House Chief of Staff John Kelly: "I'm not put on earth to control him ... But I have been put on earth to make this staff work better and make sure this president, whether you voted for him or not, is fully informed before he makes a decision. And I think we achieved that."
Kelly on POTUS: "He remains fairly unconventional ... But as I point out, he now is fully briefed on the issues and the pluses and minuses, pros and cons."Ron Klain, a White House official under Clinton and Obama: "It's a presidency of one person ... That's really kind of a stunning thing. There is no Trump doctrine. There is no Trump plan. There is no Trumpism. There's just Trump."Peter notes that Trump has referred to his targets as "crazy," "psycho," "short and fat," "crooked," "totally inept," "a joke," "dumb as a rock," "disgusting," "puppet," "weak and out of control," "sleazy," "wacky," "totally unhinged," "incompetent," "lightweight" and "the dumbest man on television." (BTW, that was CNN's Don Lemon, and Trump often watches.)N.Y. Times Upshot has a living list, last updated Dec. 24, "The 410 People, Places and Things Donald Trump Has Insulted on Twitter: A Complete List." ("Insults since Mr. Trump became president are highlighted in yellow; the most recent updates are slightly darker.")
(Especially) Worth the $6 to buy the print N.Y. Times today ... Includes a special section, "A Look Back at 2017": "New York Times editors compiled some of the year's most riveting articles. Revisit the news that shaped 2017 and see highlights of our visual reporting."
Go deeper