How Sweden is preparing for the robot revolution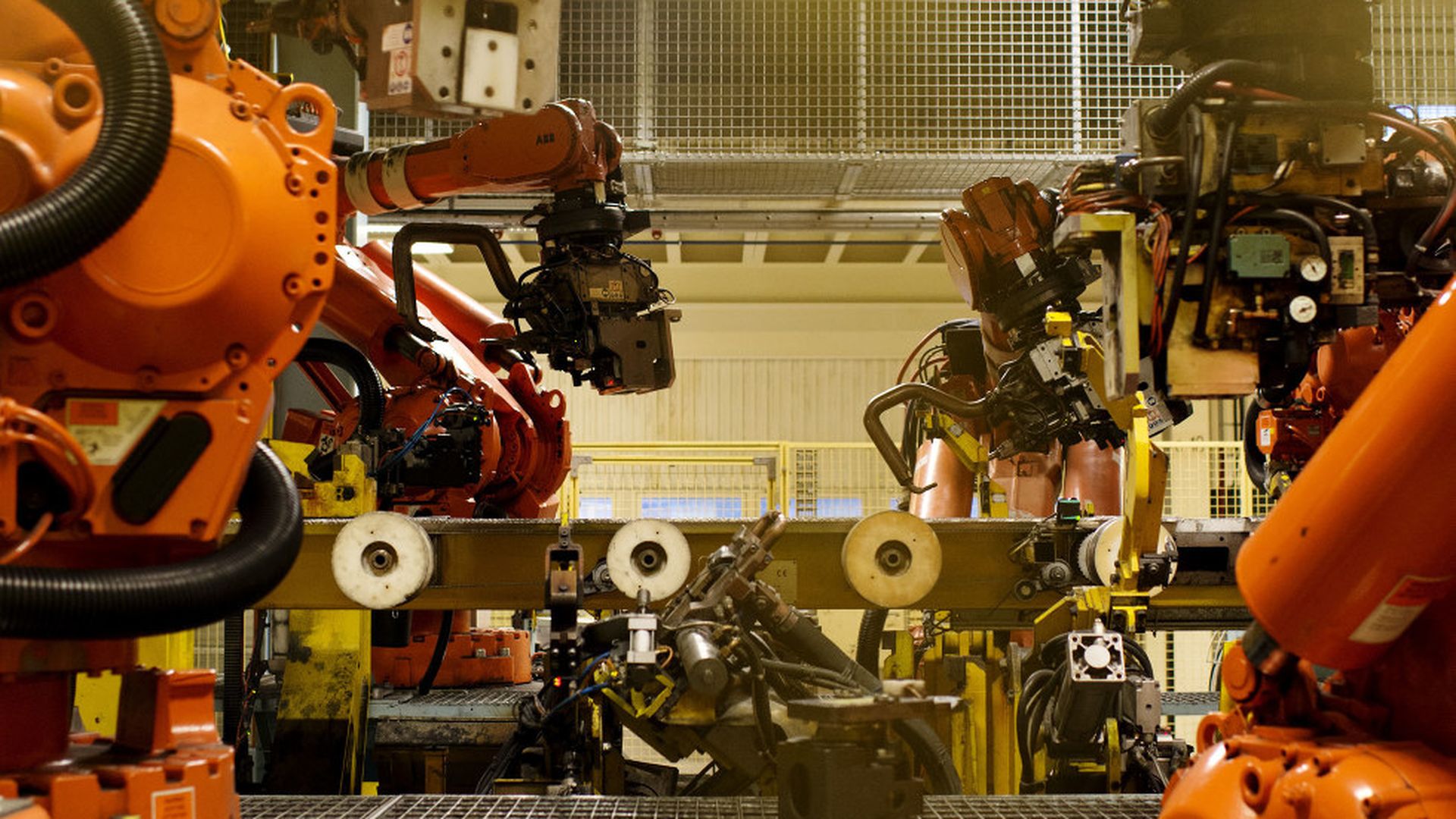 The rise of automation has generated fears of mass joblessness, with McKinsey estimating that up to 800 million people — including a third of the work force in the U.S. and Germany — will be rendered jobless by 2030. But Swedish workers feel prepared for the robot revolution, the New York Times reports.
The big picture: As Swedish companies have profited from the efficiency of robots, wages have also gone up, as opposed to the U.S., where wages have stagnated for years. "The jobs disappear, and then we train people for new jobs. We won't protect jobs. But we will protect workers," Swedish minister for employment and integration, Ylva Johansson, told the Times.
The numbers:
80% of Swedes view robots and AI positively, per a European Commission survey. By contrast, Pew reports that 72% of Americans are "worried" about robots and computer intelligence.
Sweden spends 27.1% of GDP on its social safety net — which includes job training and unemployment benefits — compared to 19.3% in the U.S., per the Times.
Go deeper