How Mueller became political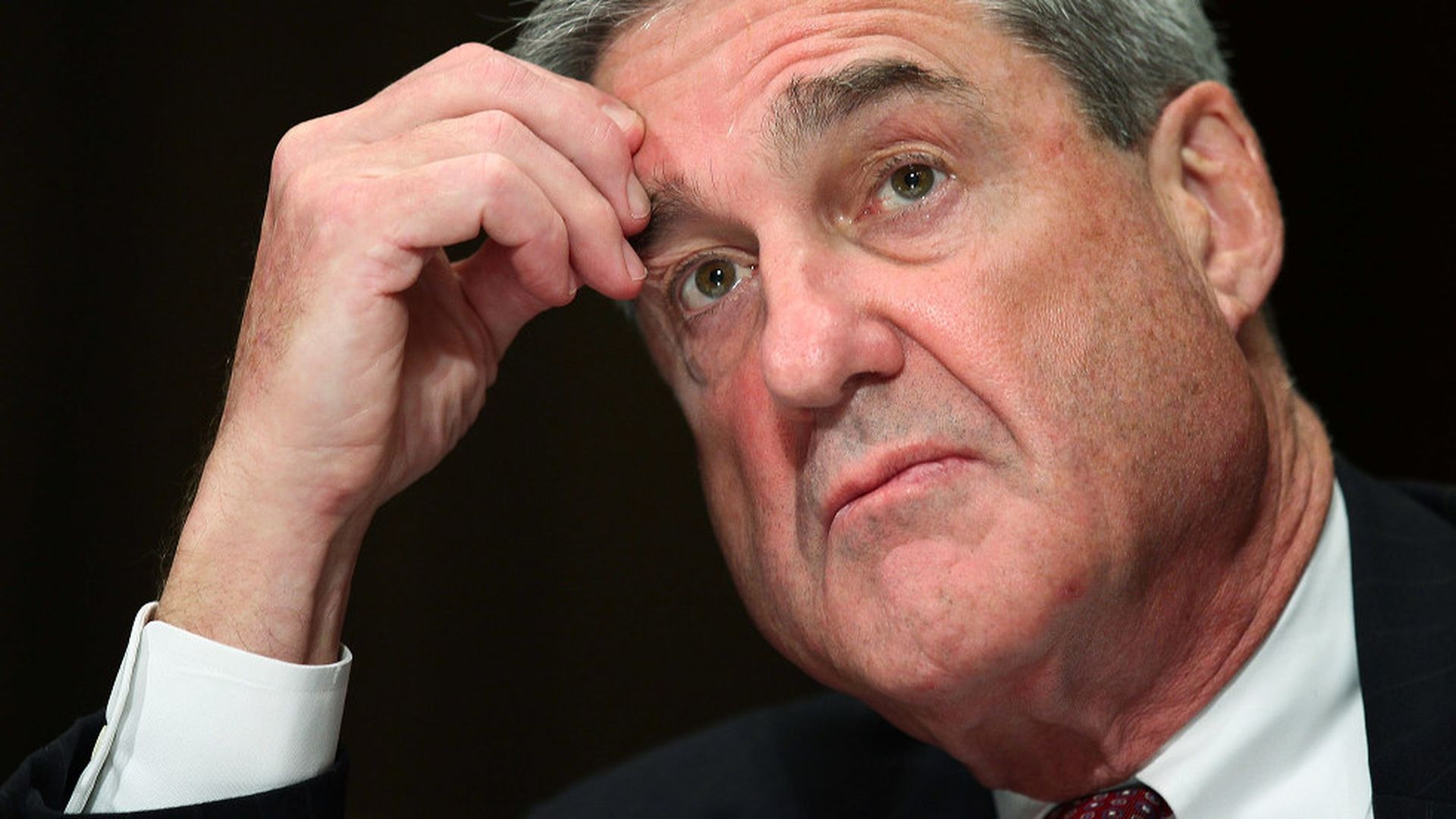 The rising partisan atmosphere around Bob Mueller's investigation is a sharp departure from the near-universal support that greeted his selection as special counsel in May — and threatens to shadow his investigation's eventual findings, the WashPost writes in its lead story.
Why it matters: "Among current and former law enforcement officials, the public attacks on the FBI are seen as an indirect way of trying to discredit Mueller and blunt future findings he may issue."
"Trump, while vowing to cooperate with the special counsel, has also encouraged attacks on Mueller's credibility, tweeting that the investigation is 'the greatest Witch Hunt in U.S. political history.'"
"The controversy, percolating for months, escalated dramatically in early December with the revelation of text messages in which one of Mueller's former top investigators, Peter Strzok, called Trump an 'idiot' last year."
Trump tweeted: "Report: 'ANTI-TRUMP FBI AGENT LED CLINTON EMAIL PROBE' Now it all starts to make sense!"
"Republicans in Congress took the cue, seizing upon the texts to attack the credibility of the FBI and the Mueller investigation."
Go deeper