Game changed: Mark Halperin's lost Trump trove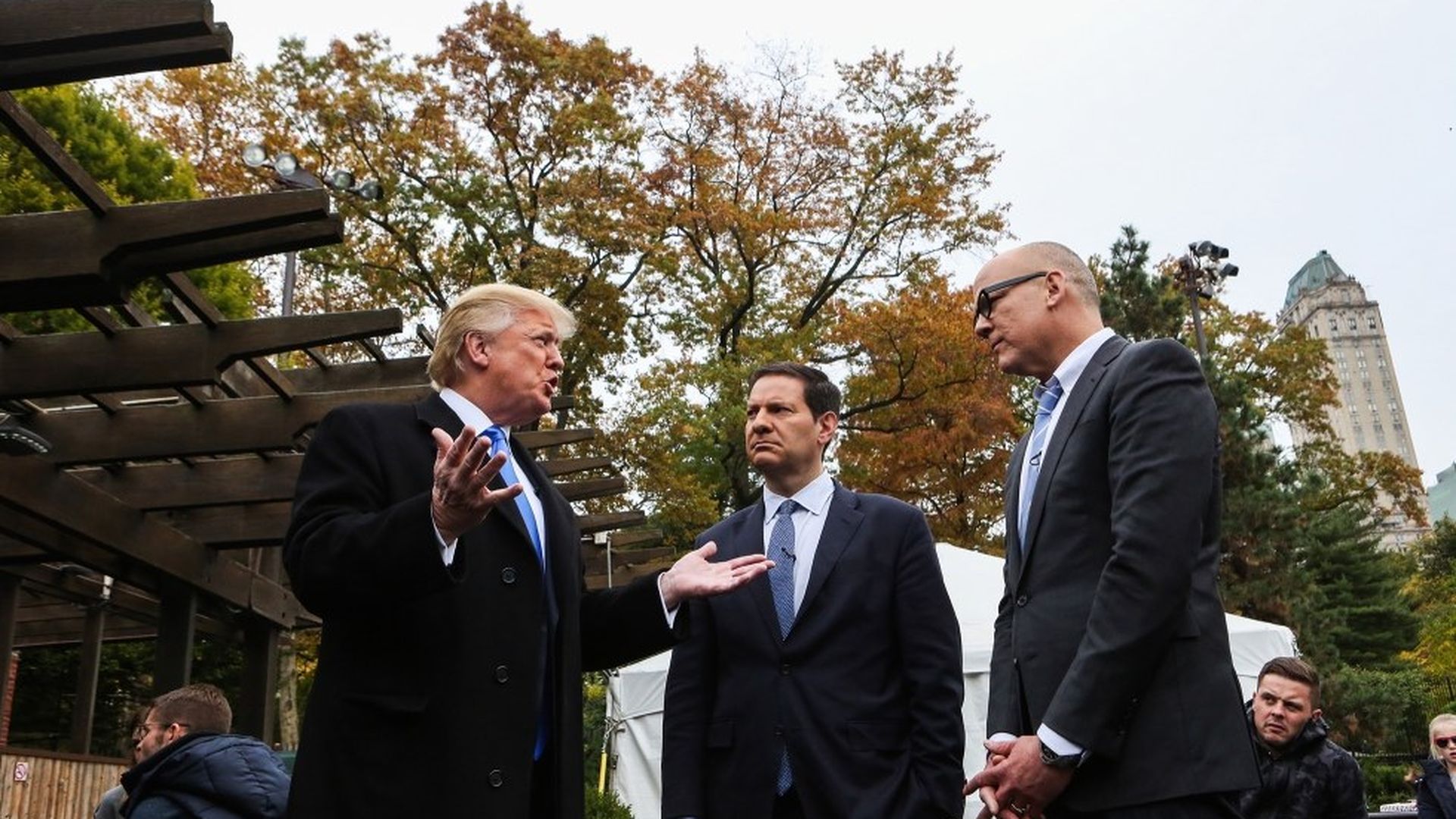 Early this year, President Trump invited Mark Halperin to dinner in the White House residence. Seated around the table were Trump's inner circle, including Jared Kushner, Hope Hicks, Reince Priebus, Stephen Miller, Kellyanne Conway, Steve Bannon, and Sean Spicer.
They spent a rollicking evening reminiscing about the campaign, according to two sources in the room.
Trump concluded the dinner by telling his team: "You guys all need to talk to him [Halperin]" for his campaign book — the third installment of "Game Change," the most valuable franchise in political reporting.
The team cooperated. In the months since, Halperin and his co-author John Heilemann used this extraordinary access to gather a treasure trove of reporting, the most comprehensive insider account of what happened on the campaign.
Several Trump campaign officials told me they gave their juiciest anecdotes to Halperin.
But Halperin has since been thrown off the book project — Penguin backed out and HBO cancelled the movie version — after a number of women went public with stories about him sexually harassing them in the workplace. That leaves the treasure trove in the hands of Heilemann, and creates a complicated situation. While Halperin and Heilemann co-conducted nearly all of the Clinton campaign interviews and some Trump campaign interviews, it was Halperin's access that unlocked the highest level of Trumpworld. I'm also told there's plenty of juicy reporting — from both men — on the Clinton side.
Will Heilemann do the book on his own or not? I'm told it's TBD. He's made clear publicly that he wants the reporting to see the light of day; but untangling his business partnership with Halperin is complicated.
So it's literally a multi-million dollar question: What happens to this treasure trove?
Editor's Note: Get more stories like this by signing up for our weekly political lookahead newsletter, Axios Sneak Peek.
Go deeper