FEMA now allowing churches to receive disaster relief funds ​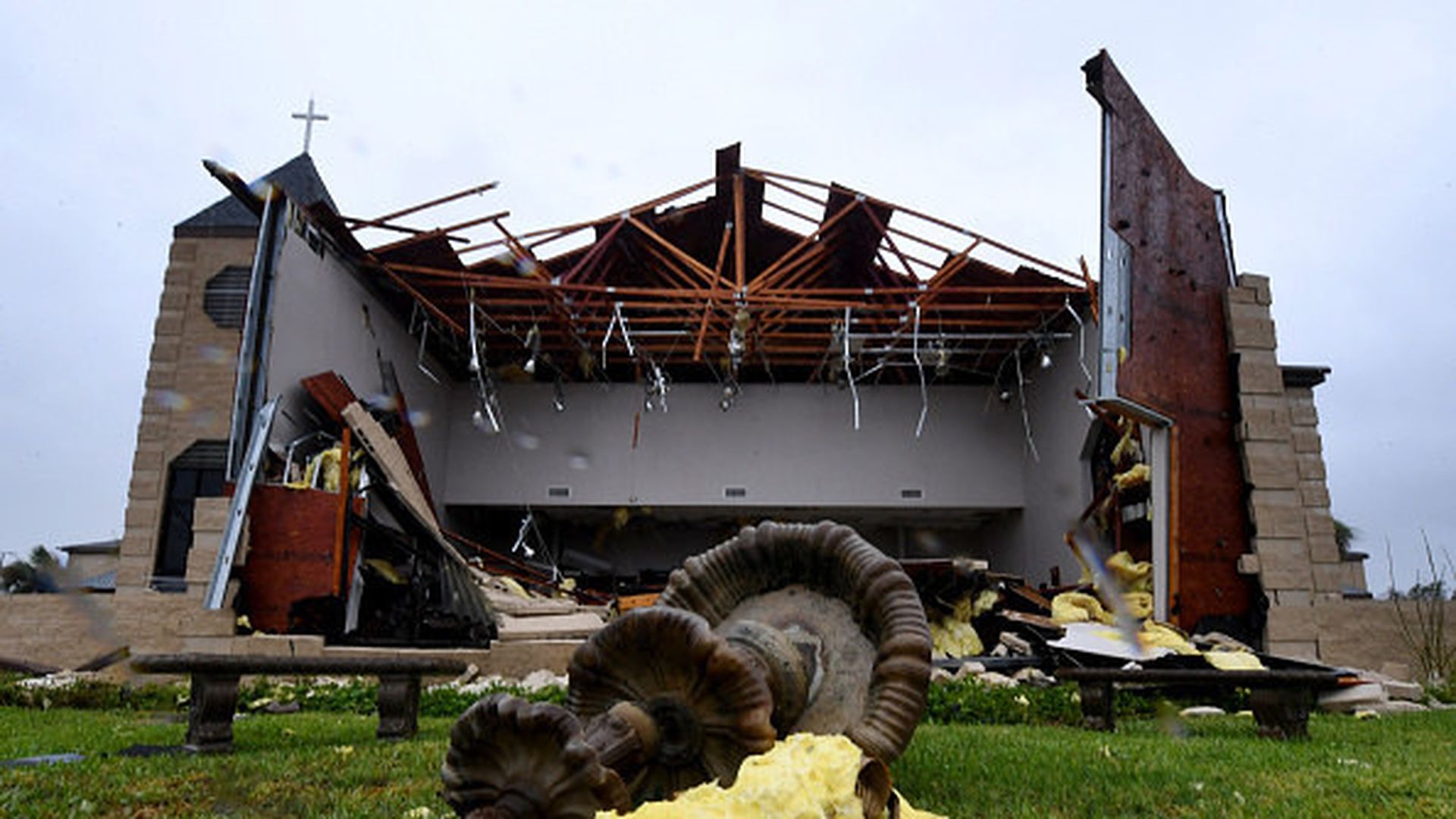 The Federal Emergency Management Agency said it has revised its rules to allow private nonprofit houses of worship to be eligible for disaster disaster relief funds to assist with damages from Hurricanes Harvey and Irma.
Why it matters: The move announced on Tuesday comes more than three months after President Trump waded into an ongoing legal challenge by suggesting that churches should be able to get federal disaster relief funds. The suit involves three Texas churches severely damaged by Hurricane Harvey last year that accused the federal agency of religious discrimination, per the AP.
What it means: Religious institutions could now be qualified for assistance as "community centers, without regard to their secular or religious nature," FEMA said.
The rule change would affect properties that sustained damage from a major disaster on or after Aug. 23 2017 or that had unresolved applications pending before with FEMA as of that date.
Facilities primarily used for political, athletic, religious, recreational, vocational, or academic training, conferences, or similar activities are ineligible, the agency said.
Go deeper