Facebook's problems are Zuckerberg's 2018 challenge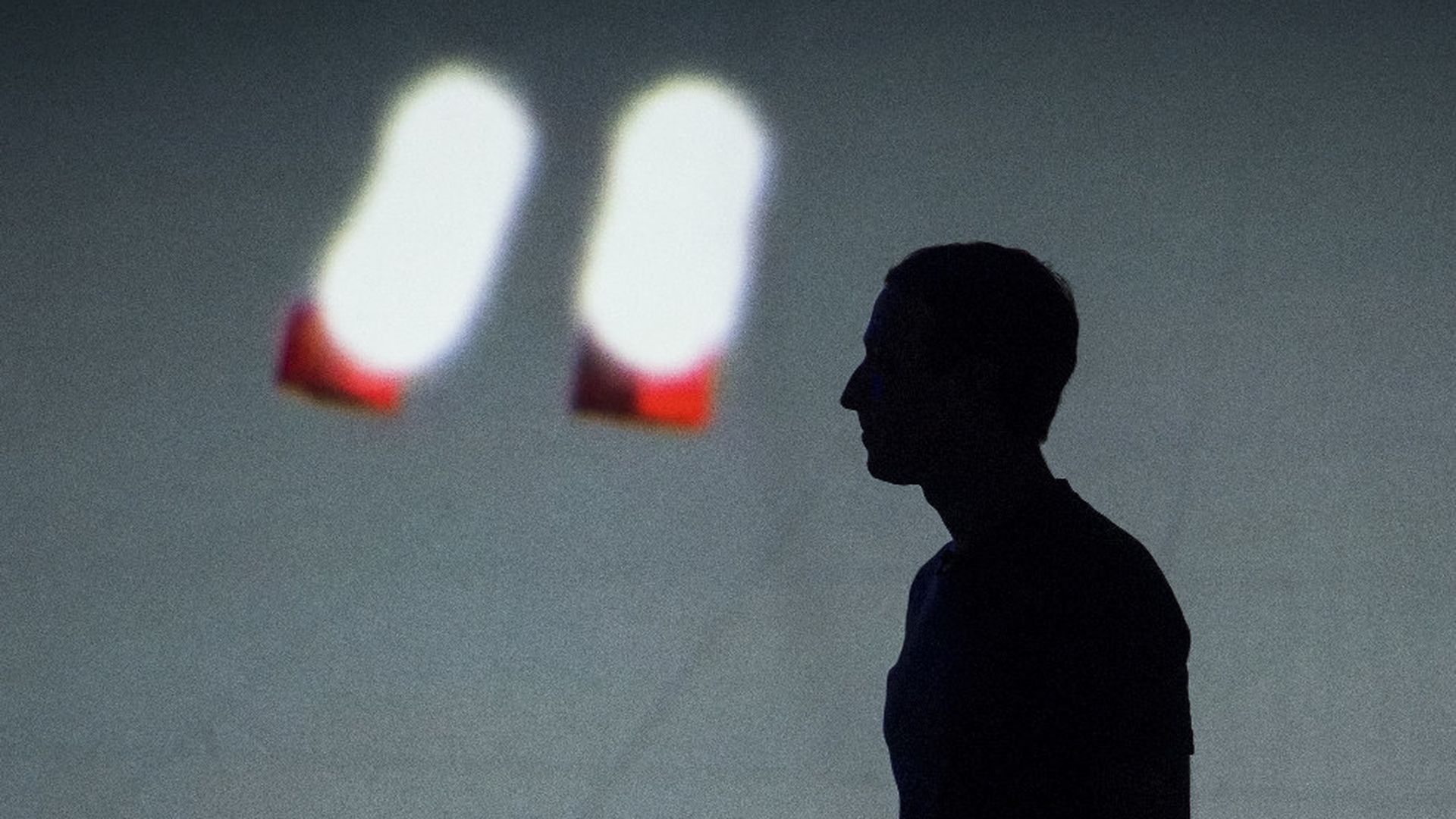 Facebook CEO Mark Zuckerberg said Thursday that his yearly personal challenge will be to address the slew of controversies facing the company.
"The world feels anxious and divided, and Facebook has a lot of work to do — whether it's protecting our community from abuse and hate, defending against interference by nation states, or making sure that time spent on Facebook is time well spent," he said in a Facebook post. "My personal challenge for 2018 is to focus on fixing these important issues."
Why it matters: These personal challenges are a key vehicle for Facebook's messaging throughout the year, and it's telling that Zuckerberg has pledged effectively to spend 2018 focusing on his job.
Zuckerberg's challenge in 2017 was to visit every state he'd never been to before — an attempt to send the message that the company was grappling with its influence on the nation. But those concerns have only grown in the last year.
The details:
Zuckerberg said that Facebook "won't prevent all mistakes or abuse, but we currently make too many errors enforcing our policies and preventing misuse of our tools. If we're successful this year then we'll end 2018 on a much better trajectory."
He said that many people had "lost faith" in the ability of technology to break down the consolidation of power. "With the rise of a small number of big tech companies — and governments using technology to watch their citizens — many people now believe technology only centralizes power rather than decentralizes it," he said.
The chief executive plans to get "groups of experts together to discuss and help work through" the issues confronting the company.
Go deeper: Axios' Mike Allen and Jim VandeHei on how Zuckerberg changed this year.
Go deeper