Ex-Treasury Sec. Lew says tax plan is 'ticking time bomb'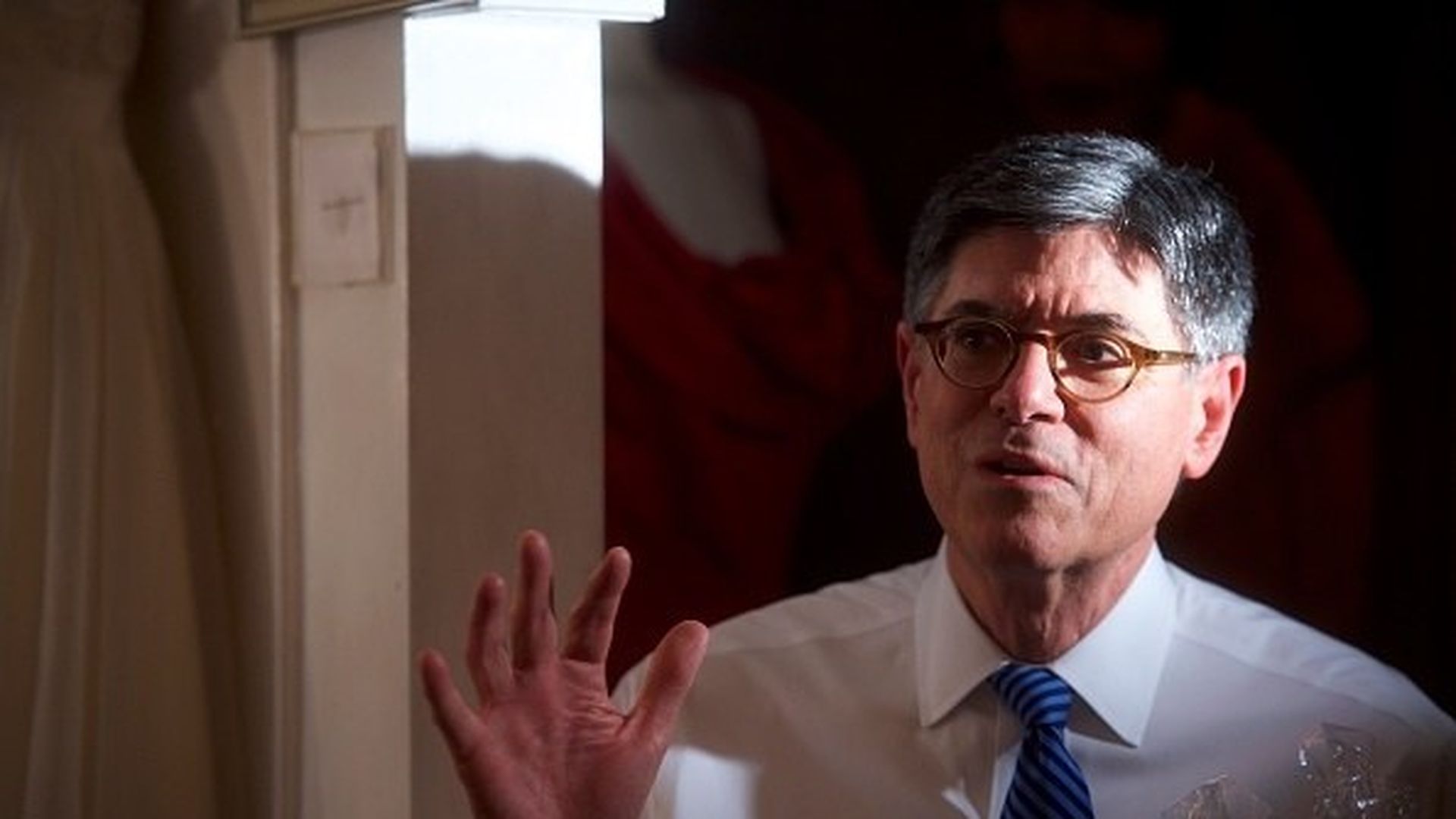 Jacob Lew, former Treasury Secretary under Barack Obama, told Bloomberg radio that the GOP tax cuts will substantially drive up the deficit and leave America "broke":
"It's a ticking time bomb in terms of the debt... What we've seen is a tax cut that spends money we don't have to have very concentrated benefits for global corporations and the top 1 percent, and it's leaving us broke."
What's next: Lew said America's poorest will be hit the hardest as the GOP struggles to cope with the rising debt. "We are going to see proposals to cut health insurance for poor people, to take basic food support away from poor people, to attack Medicare and Social Security. One could not have made up a more cynical strategy."
Sign up for Axios newsletters to get our smart brevity delivered to your inbox every morning.
Go deeper