Companies unveil wage hike plans after tax bill passage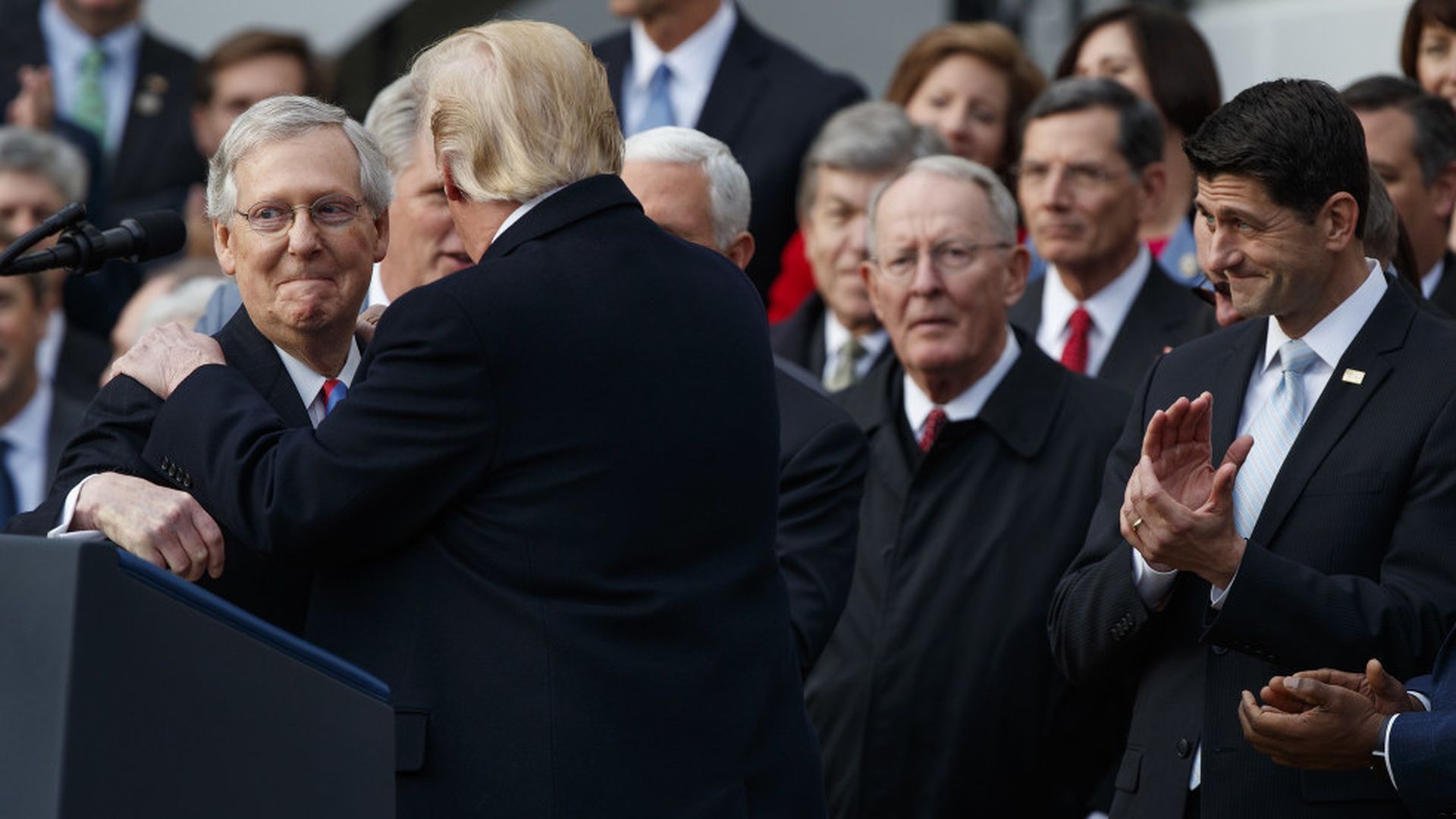 After the passage of the GOP's sweeping tax plan that would cut the corporate tax rate, AT&T, Wells Fargo, Fifth Third Bancorp, Boeing and Comcast announced plans to increase their employee pay and benefits.
Why it matters: This move will please the White House and Republicans who have been pitching corporate tax cuts from 35% to 21%, beginning in 2018, as a boost for American workers and economy. The Associated Press reports that per a White House official, these announcements were not coordinated with the president's economics team. The official "insisted on anonymity to discuss private conversations," per the AP.
The breakdown:
AT&T said it will give $1,000 bonuses to "more than 200,000 AT&T U.S. employees" and fulfill a $1 billion capital investment pledge as soon as the bill becomes law.
Fifth-Third Bancorp told Axios' Dan Primack that it will raise the minimum wage of its workforce to $15 per hour. It said 3,000 of its employees currently make less than $15 per hour. When asked why, given the $1.5 billion it made last year in profit, they had no comment.
Wells Fargo will reportedly increase its minimum wage to $15 an hour. The San Francisco-based bank also plans to allocate $400 million in donations to community and nonprofit organizations in 2018.
The Chicago-based Boeing Company said it's "still studying all of the provisions of the new legislation," but has committed $300 million for charitable giving, employee development programs and "workplace of the future" facilities and infrastructure enhancement.
Chairman and CEO of Comcast NBCUniversal Brian Roberts, said the company will award $1,000 in bonuses to more than one hundred thousand eligible frontline and non-executive employees. It will also spend $50 billion over the next five years to improve and extend its broadband plant and capacity. Roberts said this move would create "thousands of new direct and indirect jobs."
Go deeper: What you'll see under the new tax code
Go deeper