Cohn predicts market rally, says stocks haven't priced in tax cuts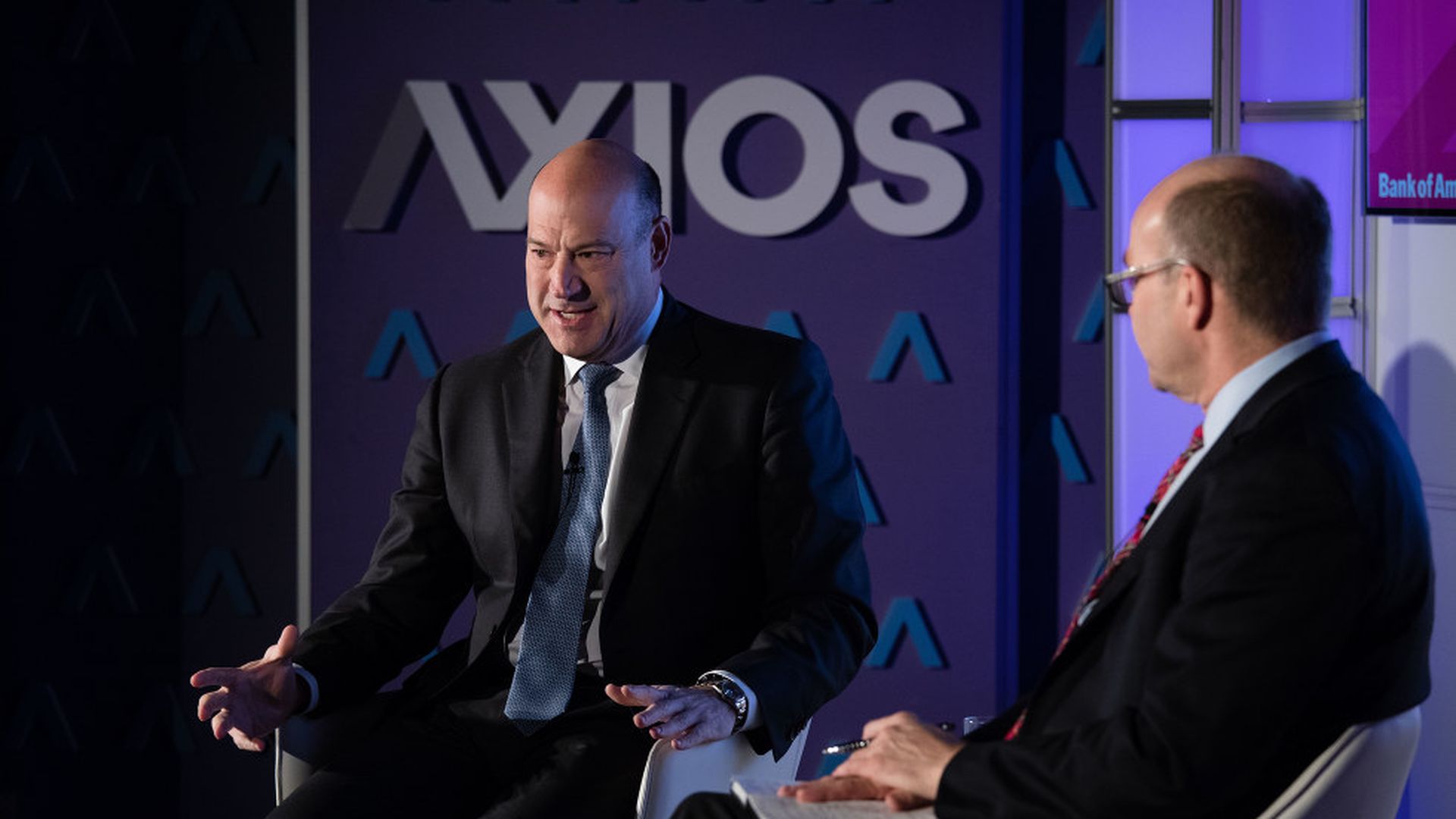 Gary Cohn, Trump's Director of the National Economic Council, told Axios' Mike Allen at an Axios News Shapers event that he thinks the stock market highs are driven by economic growth, not the tax bill.
The big quote: "I think there's a lot more momentum in the stock market," Cohn said, pointing out that he thinks that "tax cuts are not priced in."
Cohn said he believes a continuing resolution will pass this week and send Congress home by the weekend, which would push the debate about a government shutdown to next year.
If he could change one thing about the tax bill, he says he would cut carried interest.
When withholding changes in February, Cohn says there will be "huge change" in perception.
"We didn't set out to give the wealthy a tax cut," Cohn said.
Cohn said virtually getting the GOP tax plan passed "is a historic achievement." Cohn added that he didn't know why the plan was so unpopular, noting, "we have clearly not communicated" the benefits.
Context: Cohn was speaking in anticipation of the House jumping through the final procedural hoop, voting on the bill a second time, today.
Go deeper