Coal in America's stocking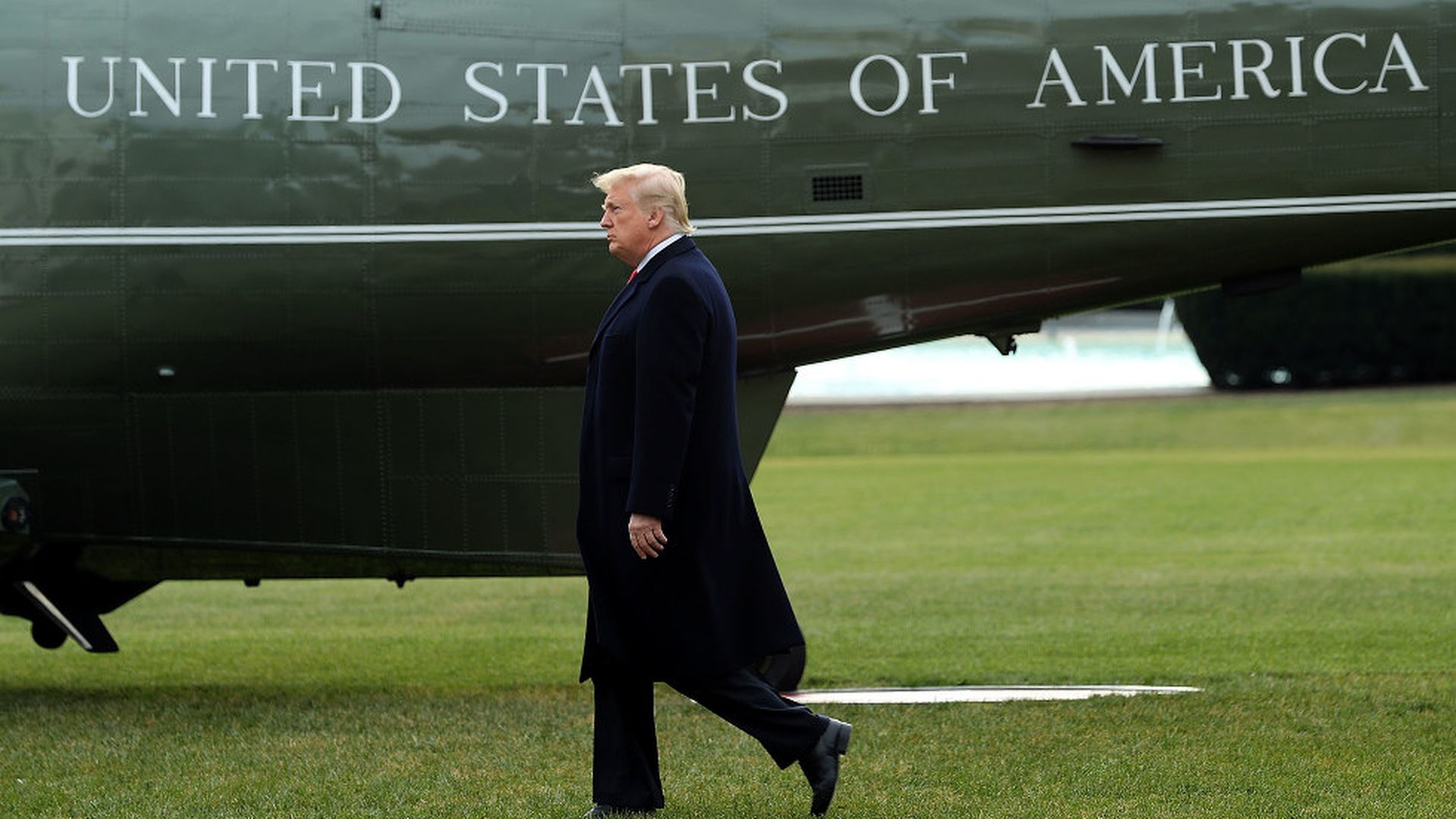 A fitting holiday send-off, as from the gaudy splendor of Mar-a-Lago, President Trump mean-tweets his own FBI:
The FBI's #2, Deputy Director Andrew McCabe, 49, after spending hours being questioned behind closed doors on Capitol Hill this week, told associates he plans to retire after he becomes eligible for his pension early next year. Trump hits "the man in charge, along with leakin' James Comey, of the Phony Hillary Clinton investigation."
And per the N.Y. Times: The president crowed ... that James A. Baker, the F.B.I. general counsel, who was seen as an ally of Mr. Comey's, would soon step down from that post, although he will remain at the bureau."
Former CIA Director John Brennan, a new tweeter: "Andy McCabe & Jim Baker epitomize integrity, competence, and respect for rule of law. ... I just donated to @FBIAgentsAssoc as a small way of saying #thanksFBI."
The N.Y. Times, in an immigration installment of its "Trump's Way" series, reports that at a tense June meeting in the Oval, the president grumbled that Haiti had sent 15,000 people who "all have AIDS." The Times says Trump added that 40,000 Nigerians, after tasting U.S. life, would never "go back to their huts" in Africa.
Sarah Sanders responds: "General Kelly, General McMaster, Secretary Tillerson, Secretary Nielsen, and all other senior staff actually in the meeting deny these outrageous claims and it's both sad and telling the New York Times would print the lies of their anonymous 'sources' anyway."
Breaking: "A federal judge in Seattle [yesterday] partially lifted a Trump administration ban on certain refugees after two groups argued that the policy prevented people from some mostly Muslim countries from reuniting with family living legally in the United States."
The presidential "challenge coin" doled out by commanders-in-chief for two decades "has undergone a Trumpian transformation," per the WashPost: The presidential seal has been replaced by an eagle with Trump's signature. "E pluribus unum" has fallen to "Make America Great Again."
Vice, launched with a "Cowboy Culture" that shamefully persisted, has paid at least $184,000 as part of "four settlements involving allegations of sexual harassment or defamation against Vice employees, including its current president," the N.Y. Times reports in a year-end opus that beats the Dec. 31 Pulitzer cutoff.In a statement posted in full by The Times, Vice Media says: "[T]he truth is inescapable: from the top down, we have failed as a company to create a safe and inclusive workplace where everyone, especially women, can feel respected and thrive."
"An uproar on social media helped political analyst Joan Walshland at CNN just a day after she was dropped as a contributor by MSNBC," per Variety. "Walsh supporters [including MSNBC's Chris Hayes and Joy Reid and Katie Couric] rallied in her defense using the hashtag #KeepJoanWalsh."
Sen. Rand Paul (R-Ky.) tweet-stormed his annual #HappyFestivus #AiringofGrievances about government waste and idiocy.
"Bah! Humbug!"
Go deeper