Berlin's New Year's celebrations to have "safe zone" for women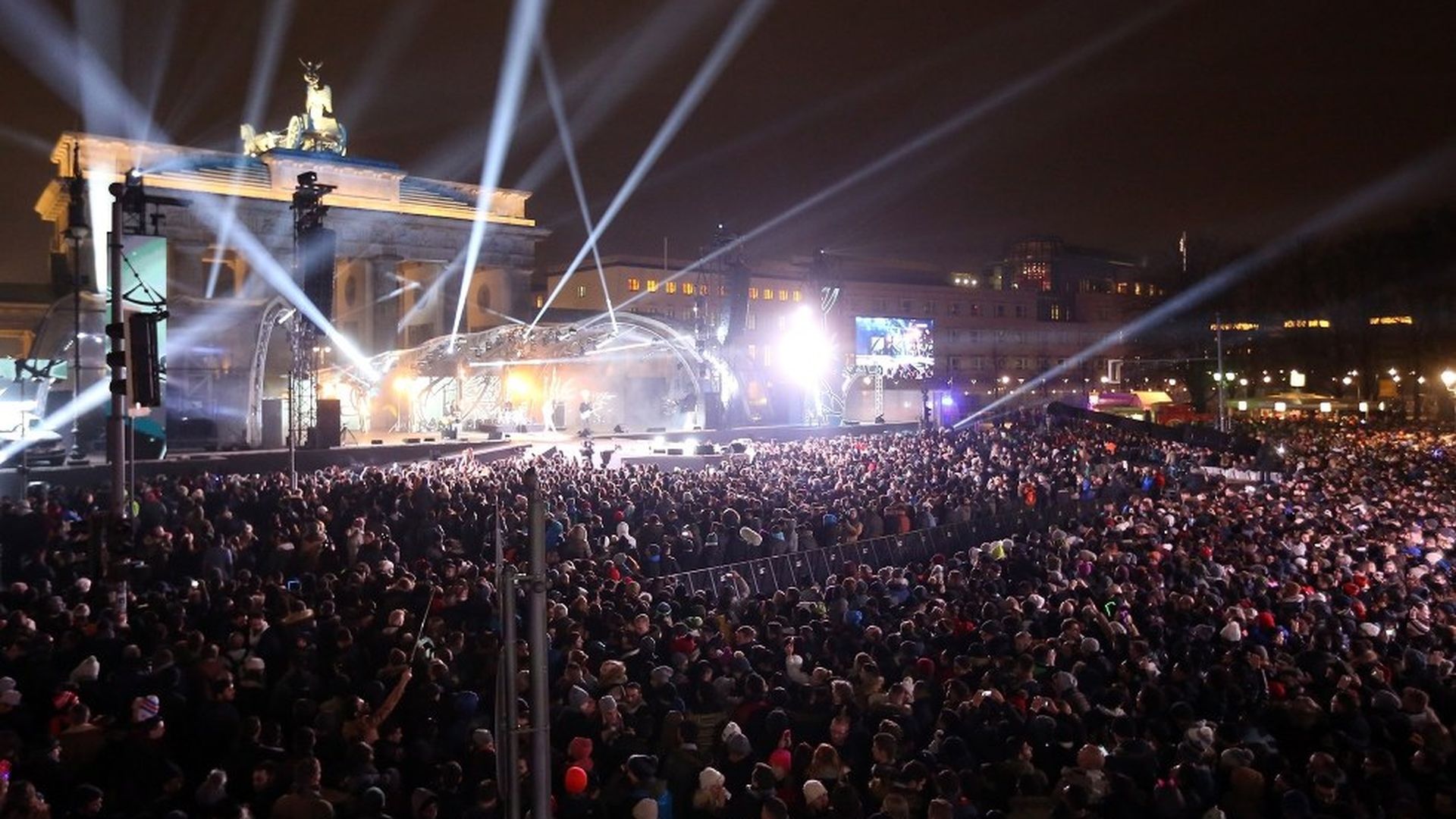 Berlin's New Year's celebrations will contain a "safe zone" staffed by the German Red Cross for women who feel they have been sexually assaulted or harassed, per the BBC.
The context: During Cologne's celebrations to ring in 2016, there were more than a thousand reports of sexual assault and multiple allegations of rape committed by organized groups of migrant men. The incidents rocked Germany, highlighting fault lines in the country's attempts to manage Europe's refugee crisis.
Go deeper