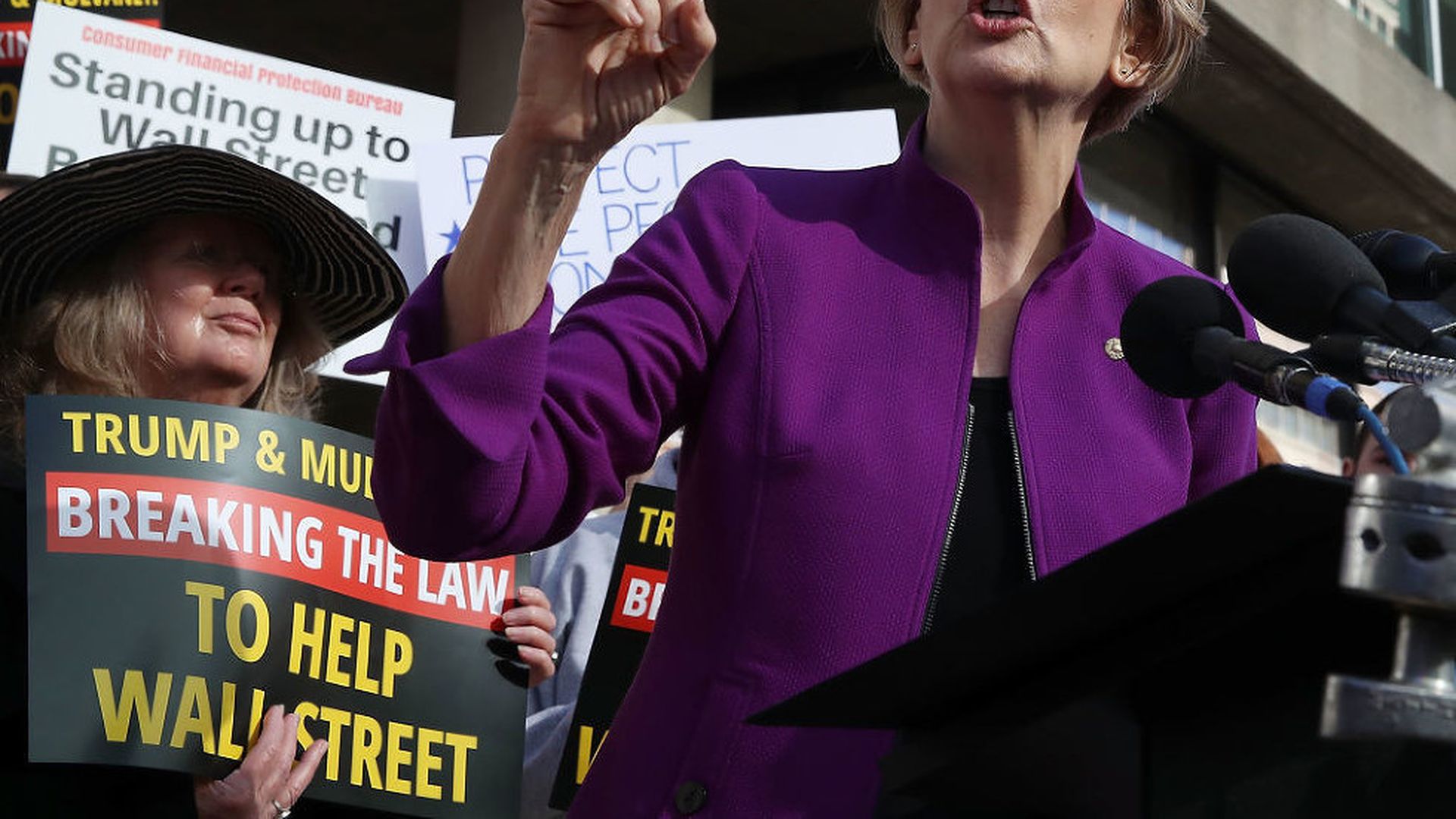 In the past half century, Massachusetts has launched the failed candidacies of a string of presidential hopefuls (Romney, Kerry, Dukakis, Tsongas, Ted Kennedy). But that isn't tamping down Bay State hopes for a return to the Oval Office for the first time since JFK's 1960 election, AP's Steve LeBlanc writes from Boston.
Sen. Elizabeth Warren has repeatedly said she's focused on her re-election campaign next year.
Rep. Seth Moulton is a veteran who served four tours of duty in Iraq, and is a harsh Trump critic.
Rep. Joe Kennedy, a great-nephew of John F. Kennedy, recently hit the road to Cleveland and Flint, Mich.
Deval Patrick has laid low since exiting the governor's office in 2015, but is remembered fondly in the party for his thunderous "grow a backbone" speech before the Democratic National Convention in 2012.
Go deeper