Bannon reportedly ripped "treasonous" Trump Tower meeting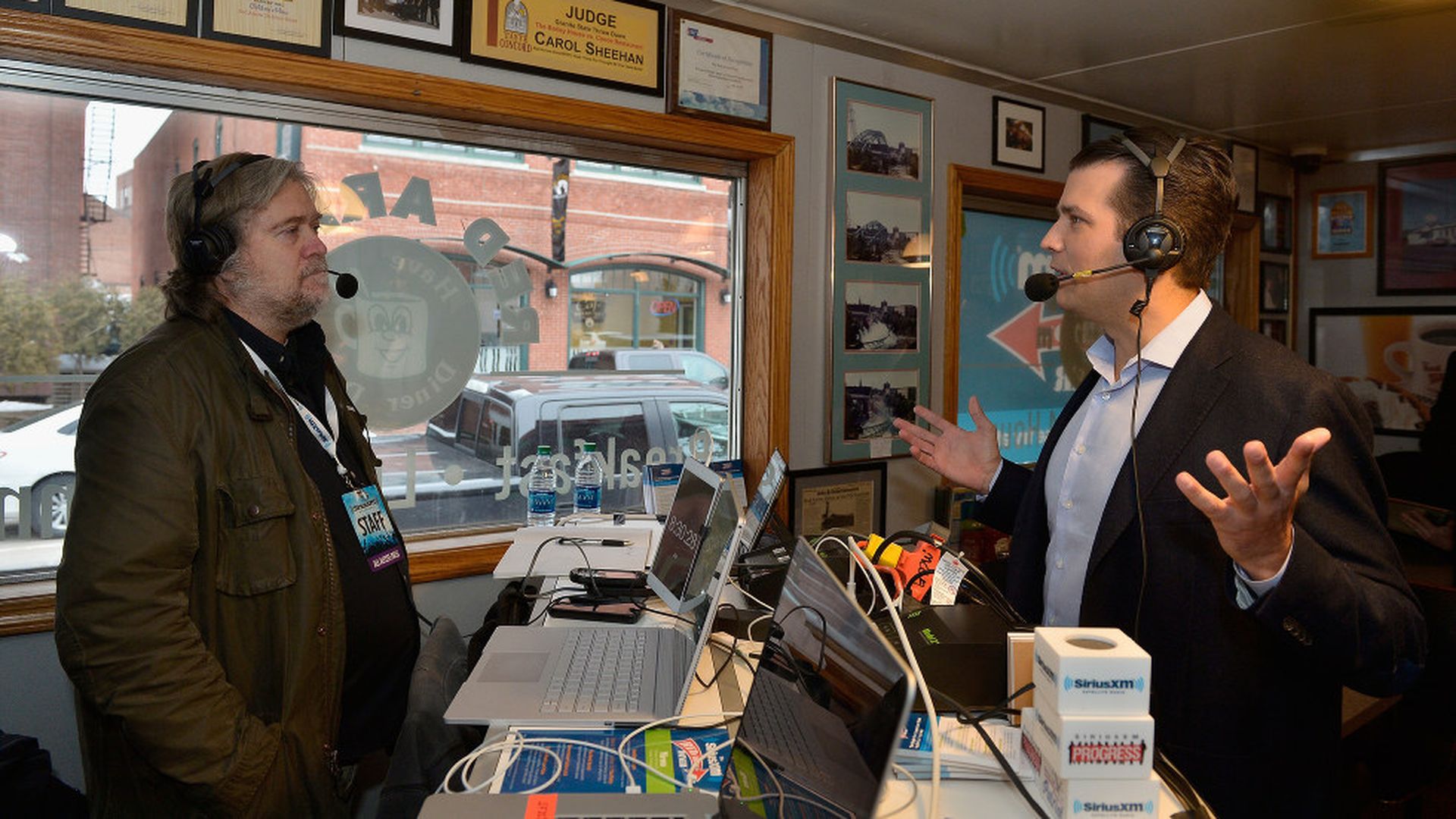 Steve Bannon said the meeting Donald Trump Jr. took with a Russian government lawyer in June 2016 was "treasonous" and "unpatriotic," according to previews in The Guardian from Michael Wolff's forthcoming book about the Trump White House.
"The three senior guys in the campaign thought it was a good idea to meet with a foreign government inside Trump Tower in the conference room on the 25th floor – with no lawyers... Even if you thought that this was not treasonous, or unpatriotic, or bad shit, and I happen to think it's all of that, you should have called the FBI immediately."
Bannon described where he thinks the Mueller probe is headed:
"You realize where this is going…This is all about money laundering…Their path to [expletive] Trump goes right through Paul Manafort, Don Jr and Jared Kushner…It's as plain as a hair on your face."
Bannon's prediction: "They're going to crack Don Junior like an egg on national TV."
The book, Fire and Fury: Inside the Trump White House, is out next week.
Go deeper on the meeting: Trump Jr. was notified before the meeting the Russian lawyer would present information that would be damaging to Hillary Clinton. Jared Kushner and Trump's former campaign chairman, Paul Manafort, also attended the meeting.
Go deeper