All 50 states will get wireless network for first responders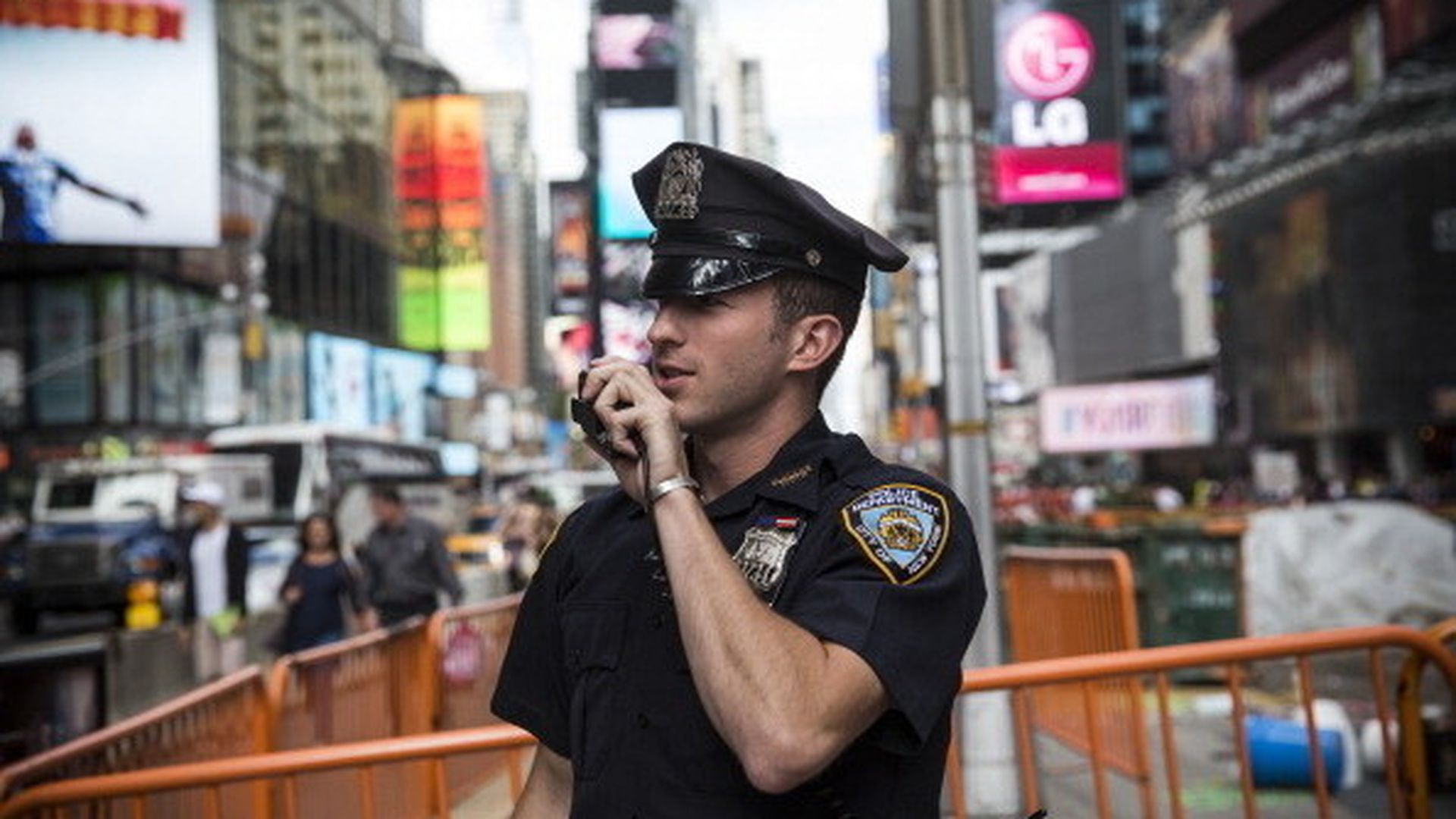 All 50 states — and Washington D.C., the U.S. Virgin Islands and Puerto Rico — have opted to join the first nationwide mobile broadband network specifically dedicated to first-responders, known as FirstNet. It will be built out next year.
Why it matters: Firefighters, paramedics, police officers and other first responders have historically been at a disadvantage when it comes to mobile communications. Local jurisdictions use different communication technologies that are not interoperable, so first responders from different cities or states have not been able to communicate effectively during emergencies, when commercial networks tend to be more congested. Public safety officials have been pushing for a nationwide network for first-responders' use since the September 11, 2001, terrorist attacks.
How it happened: Congress passed legislation in 2012 to establish the first responder network to be built with $7 billion in proceeds from a government airwave auction. (This was funded by a 2015 FCC auction.) AT&T won the contract to build the network in a public-private partnership. Every state governor had the option to be covered by the broadband network or build their own infrastructure to meet the first responders' needs. All states agreed to join by yesterday's opt-in deadline.
How it will work: With the help of the $7 billion auction proceeds, AT&T will build the nationwide network using the set-aside radio-frequencies.
"Fast lane": First responders get their own "fast lane" on the network to communicate during emergencies or large events.The core network will be built by Spring 2018, with the full network being complete over 3 to 5 years.
Boon for AT&T: The company gets access to a sizable swatch of airwaves, which are extremely valuable because they can travel decent distances and through obstructions like trees and buildings.
Sharing bandwidth: When the airwaves are not in use by public safety agencies, AT&T can use these airwaves to supplement their own commercial wireless coverage — a significant incentive to agree to the government requirements for building the network.
The catch: If first responders need to use the network, commercial applications will be slowed down or bumped off to give first responders priority access. This will also be a boon for cell-site tower companies that will be needed to build the nationwide network in both cities and rural areas.
App Store: FirstNet will have an app store with approved mobile apps that are optimized for public safety use.
Security: The network will provide full encryption of public safety data, and states will have access to a dedicated Security Operations Center.
One quick thing: Although it took years for the government to design and allocate resources to this network, it's been one of the few bi-partisan telecom-related issues of the past decade. It's also the biggest test yet of a public-private partnership model that allows government and industry share valuable resource that's in high demand.
Go deeper