$2 million California homes have their own firefighters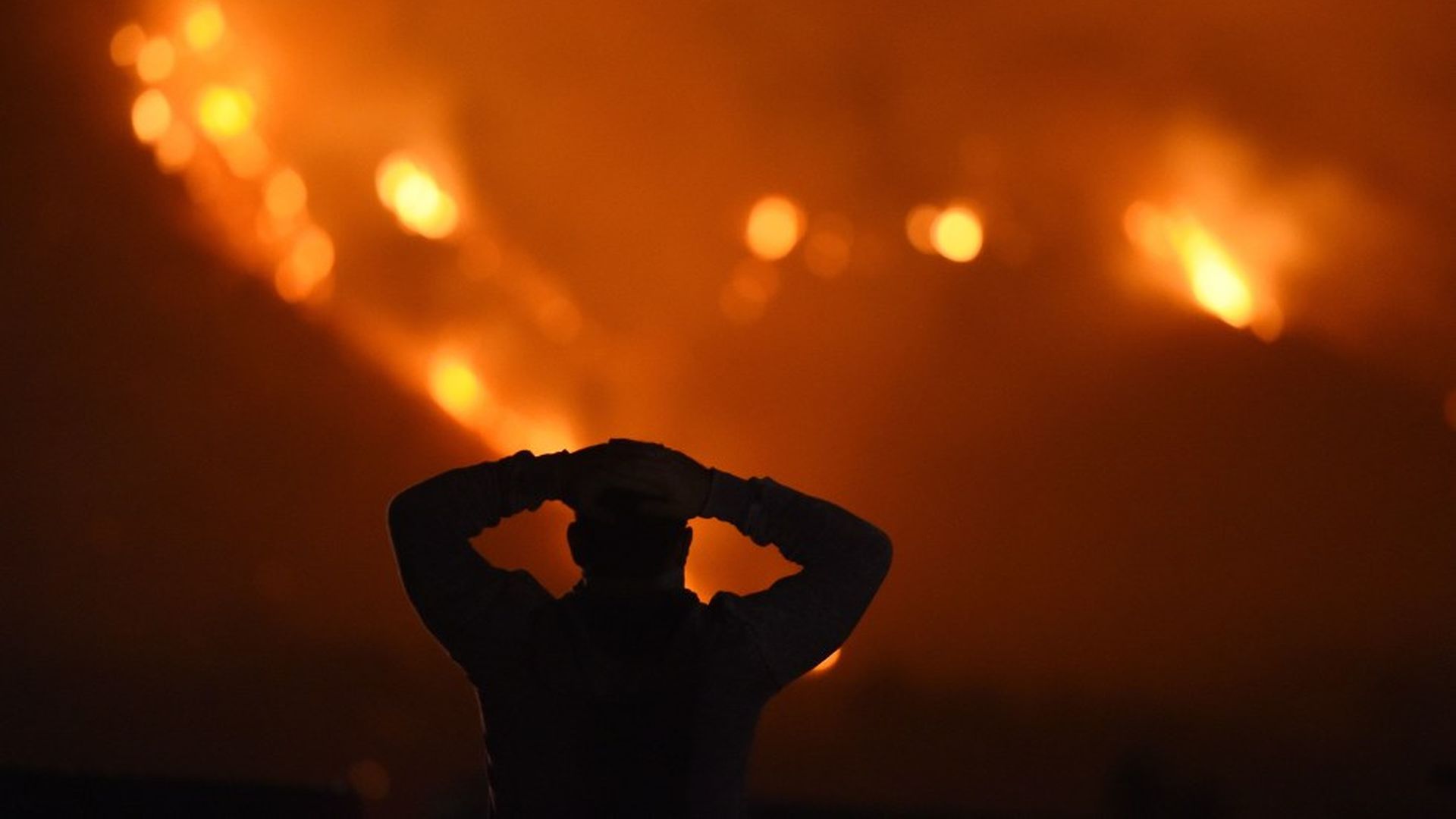 The Thomas Fire in California has been burning for a month, destroying some 282,000 acres, or 440 square miles in two counties. About 92% of it was contained as of yesterday. In addition to some 8,300 firefighters battling the flames, a fixture of Thomas and other big fires that have engulfed the state over the last couple of months are private firefighters — trained professionals who are protecting super-expensive houses.
Quick take: These firefighting contractors are hired by insurance companies that are on the hook for homes sometimes worth $2 million and more, writes the Santa Barbara Independent's Kelsey Brugger. In certain fire-prone zip codes, some insurance companies require policyholders to buy policies covering the cost of such firefighters, reports the WSJ's Leslie Scism.
The pay for such dangerous work varies wildly. An ad on the Internet is offering private firefighters in the Santa Barbara County city of Goleta $13 to $20 an hour. That seems to be the going rate for a lot of firefighters across the west, although the city of Redding was offering $85,848 to $135,612 for a firefighter, according to an ad.
The private firefighting firms arrive on the scene with their own fire engines. On one day last month, 75 private firefighters riding in 41 engines were protecting houses in the Thomas Fire, the AP's Christopher Weber reported.
Among other tasks, they can spray the perimeter of a home with fire retardant foam. But before a fire even starts, the firms can install automatic systems that coat a house in white foam or pink retardant should a fire come within a half mile.
Go deeper: Watch some of these firefighters up close in this WSJ video.
Go deeper