1 big thing: The miracle of Christmas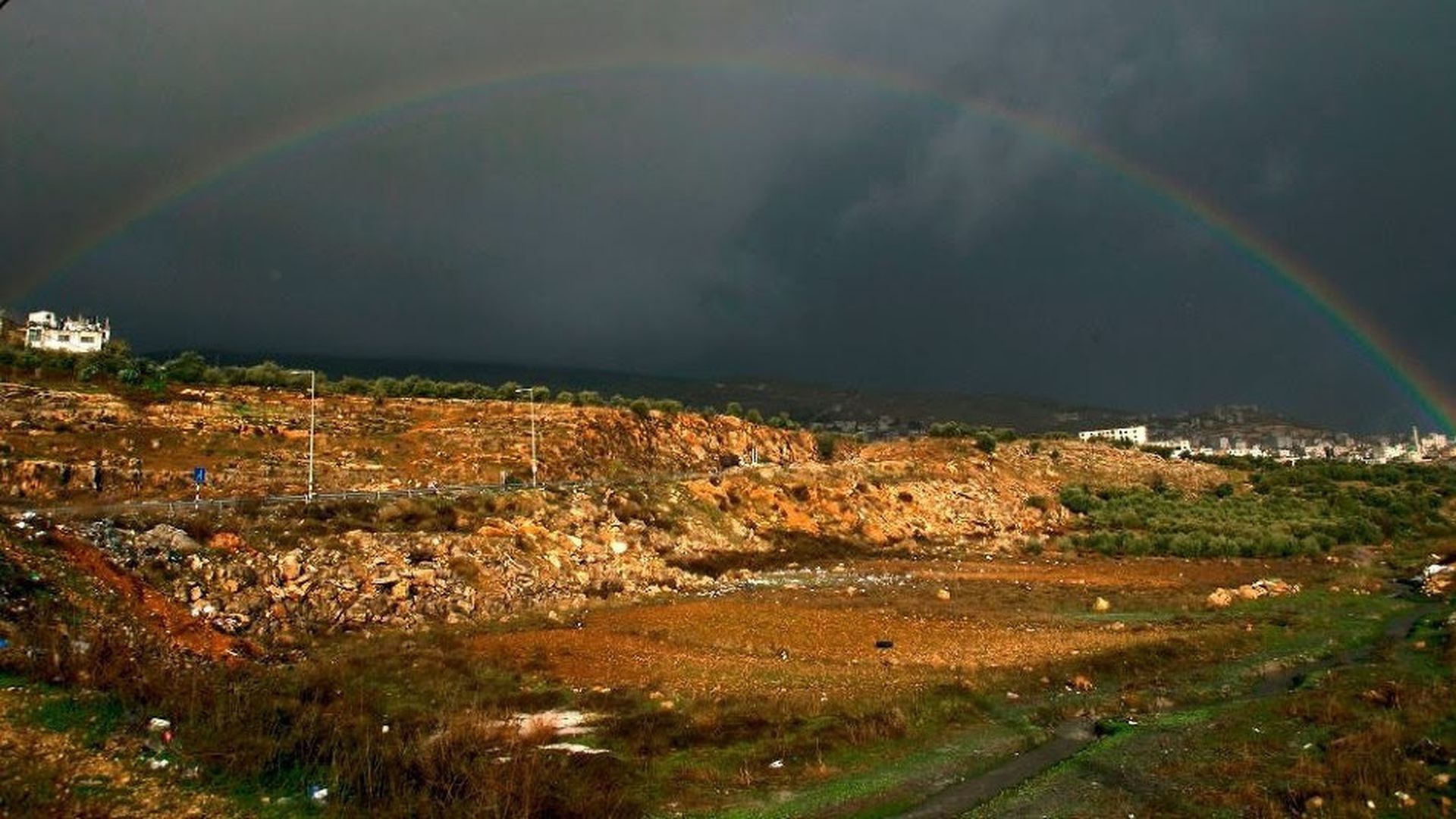 This photo was taken today in the West Bank city of Nablus (30 miles north of Jerusalem), where tires burned just three days ago as protesting Palestinians clashed with Israeli troops.
It's a reminder of the two-word miracle of Christmas, regardless of your faith: Everything stops.
It's been a year of public turmoil, and most of us can't do anything about that. But we can try to put a period on our private turmoil, and begin a new paragraph. Imagine the effect on the people around us.
As the red-vested minister our family heard last night in snowy Oregon put it on his 33rd Christmas Eve at the same church: What's done from this year is done. Put it behind you.
Today, we get the great gift of a clean slate. This year, we'll be better, so the year will be better.
ABC's Jonathan Karl, guest-hosting "This Week" yesterday, ended with a tone and a pledge that I hope will resonate with you:
I want to close with a personal note. This past week, we lost one of this show's most loyal viewers — a towering influence on me, and a man who dedicated his life to helping others. My father, Wayne F. Karl. My dad ran an auto body shop. He loved baseball, NASCAR, gardening, country music, and absolutely anything involving his children and grandchildren.
For more than a half century, he was a volunteer firefighter. For the first 10 years of my life, he was a fire chief. Some years ago, our hometown named him the Citizen of the Year, actually proclaiming a Wayne Karl Day. ...
Thank you, Dad. I love you. And I will never stop thinking about you.
And to all of you, a merry Christmas.
Go deeper