Panthers owner selling team upon reports of sexual misconduct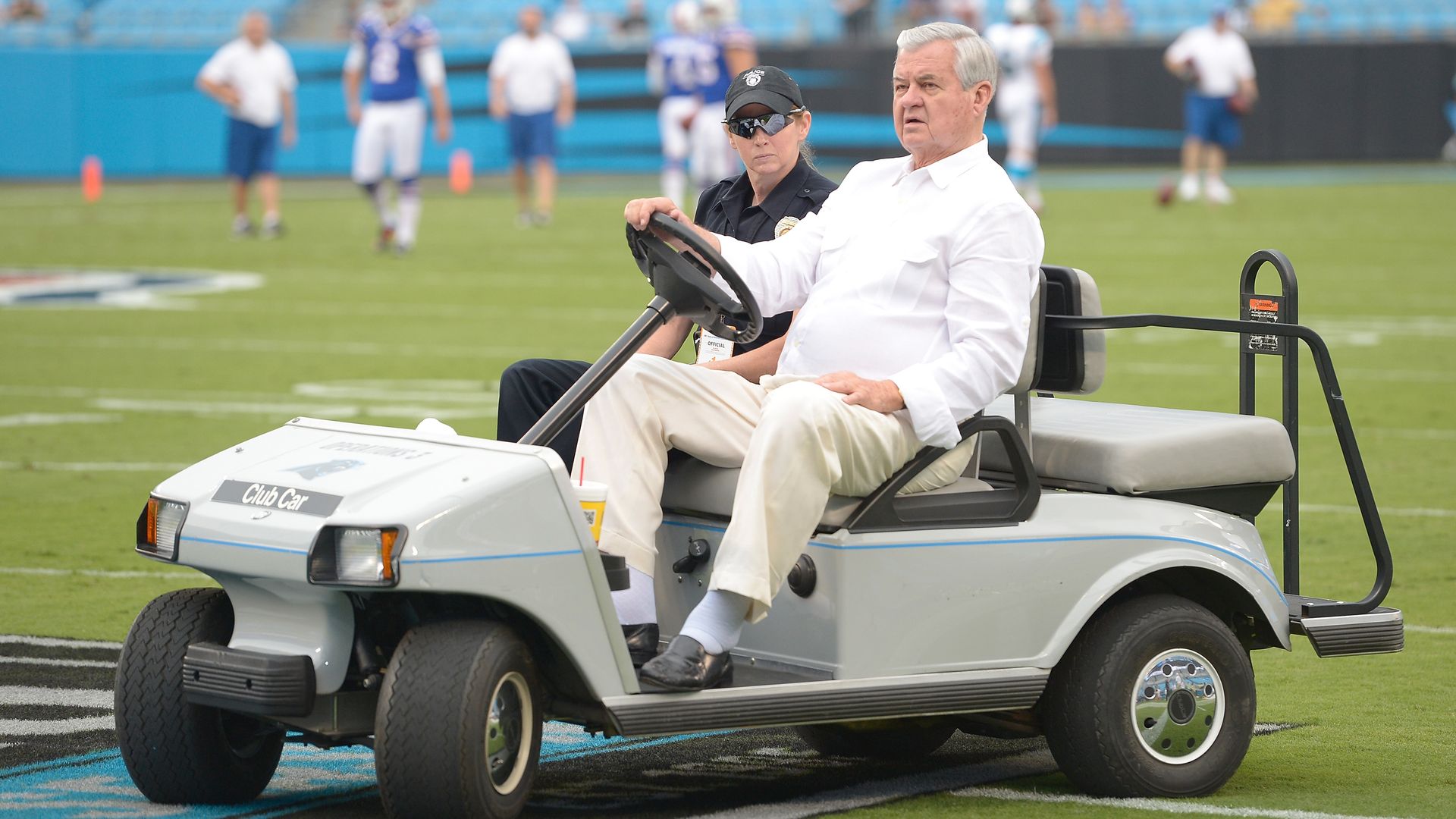 Carolina Panthers owner Jerry Richardson said on Sunday he would be selling his NFL team at the end of this season, according to Sports Illustrated.
Why it matters: The announcement comes hours after a Sports Illustrated report that the Panthers were opening an internal investigation into "workplace misconduct" claims against Richardson. Among these is an alleged racial slur against an African American employee, and repeated sexual harassment against female employees.
"I believe that it is time to turn the franchise over to new ownership. Therefore, I will put the team up for sale at the conclusion of this NFL season...While I will no longer be the team owner, I will always be the Panthers Number One fan." — Richardson
One more thing: Forbes reports that the Panthers are the 21st most valuable NFL team, sitting at $2.3 billion.
Go deeper