Woman who says Roy Moore dated her at 17 shares note he allegedly wrote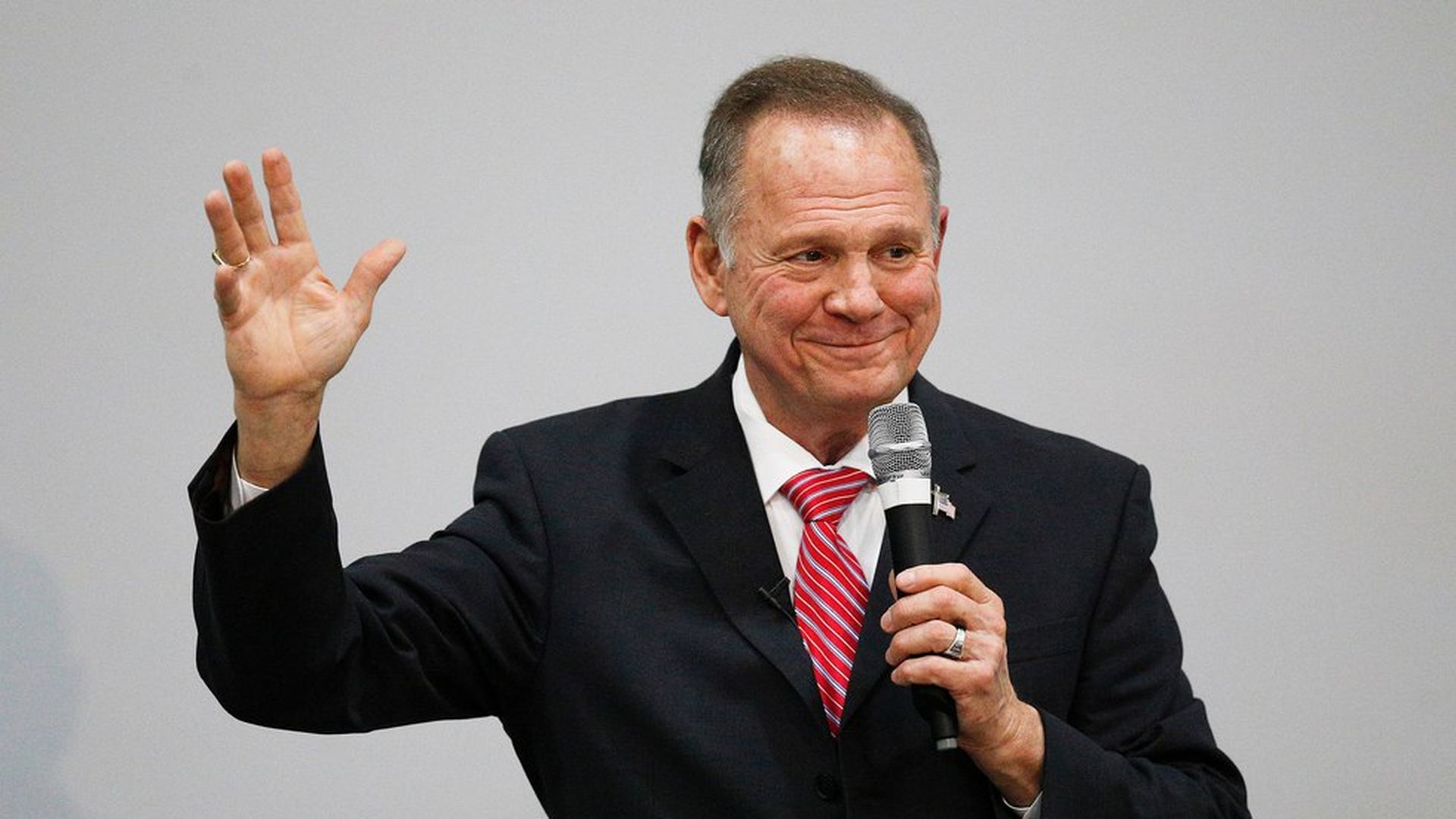 Debbie Gibson, who said she dated Senate candidate Roy Moore when she was 17 and he was 34, has come forward with a graduation card that Roy Moore allegedly wrote to her as evidence of their relationship, the Washington Post reports. The note on the card reads, "Happy graduation Debbie. I wanted to give you this card myself. I know that you'll be a success in anything you do. Roy."
Why this matters: Since the Post first reported on allegations against Moore from 4 women, 5 more have come forward. Gibson says she decided to come forward after Moore denied knowing any of the women featured in news reports and in an interview with Sean Hannity denied ever dating Gibson. "He called me a liar," Gibson told the post. "Roy Moore made an egregious mistake to attack that one thing — my integrity." The Moore campaign did not respond to numerous requests from the Post for comment for this story.
Go deeper