Windsor lawyer weighs in on same-sex wedding cake case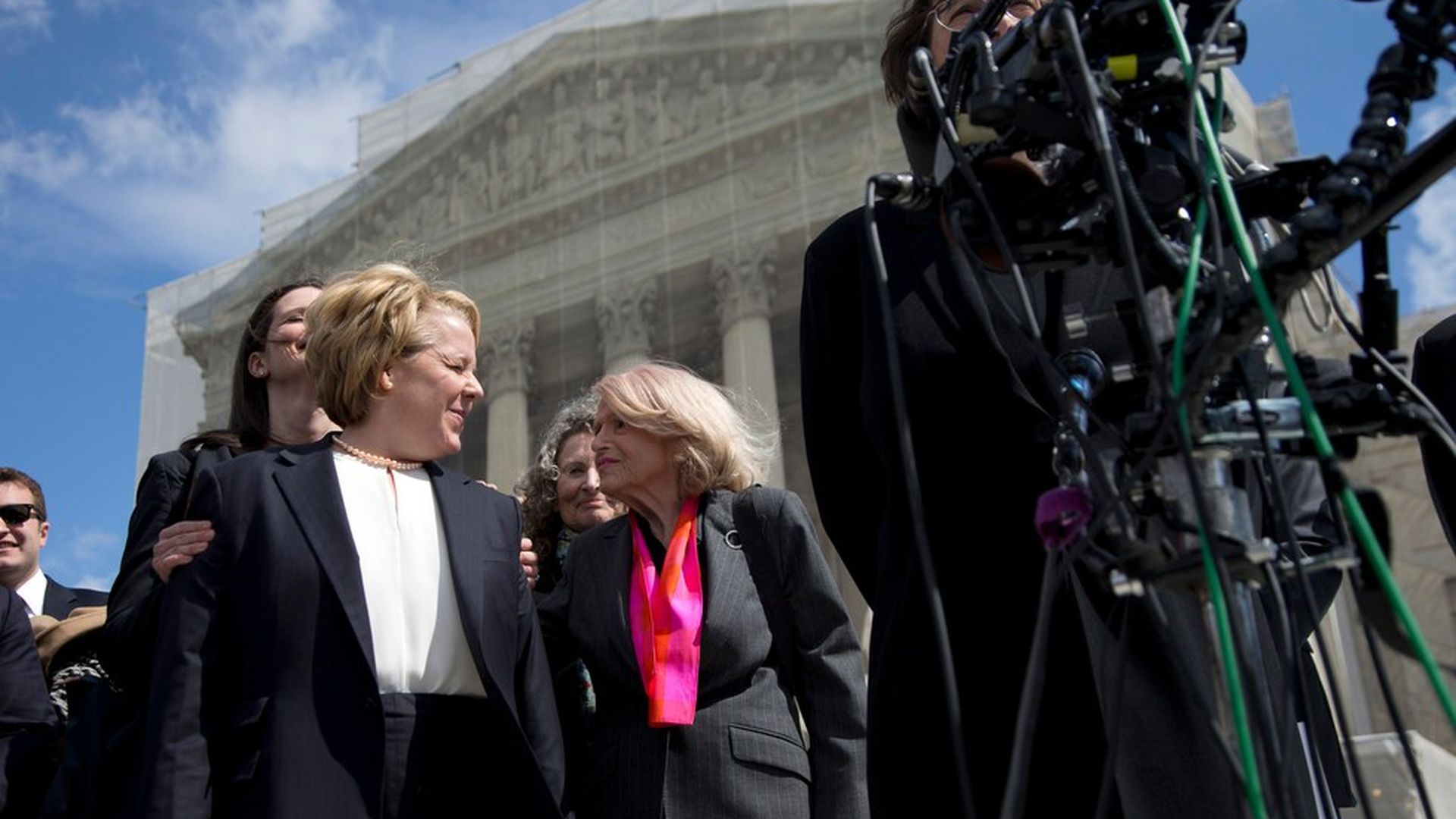 Roberta Kaplan, the attorney who represented Edie Windsor in the landmark SCOTUS case that toppled the Defense of Marriage Act, told Axios that she doesn't think the case currently before the court about a Christian baker refusing service to a same-sex couple will bring a sweeping ruling for either side.
Rather, she feels that reconciling the freedoms of religion with the rights of LGBT people will be an issue that the courts will continue to grapple with. "It's an issue that is going to keep rearing its ugly head," she said.
More from Axios' interview with Kaplan:
What's at stake: "I think on basic principles, all of [the justices] agree, including the judges not likely to be in the majority. No one wants to go back to the days of Jim Crow for gay people or anyone else, but this is also a country that was founded to respect the diverse religious beliefs of Americans ... This country has had to compromise between those two ideas and that's what this case presents."
Parallels to the Windsor case: Justice Kennedy made it very clear [in his ruling in 2013] that not only would the law no longer subject gay people to lesser freedoms, but that that kind of belief was inconsistent with the Constitution."
Her concern: "Looking back on the Jim Crow laws, people used freedom of religion to defend segregations. Over time religion didn't include those ideas anymore. Hopefully the same shift will happen with the LGBT community too. We will get to the right place eventually, but it will be painful to get there. "
Go deeper