White House: Trump fired Flynn for lying to Pence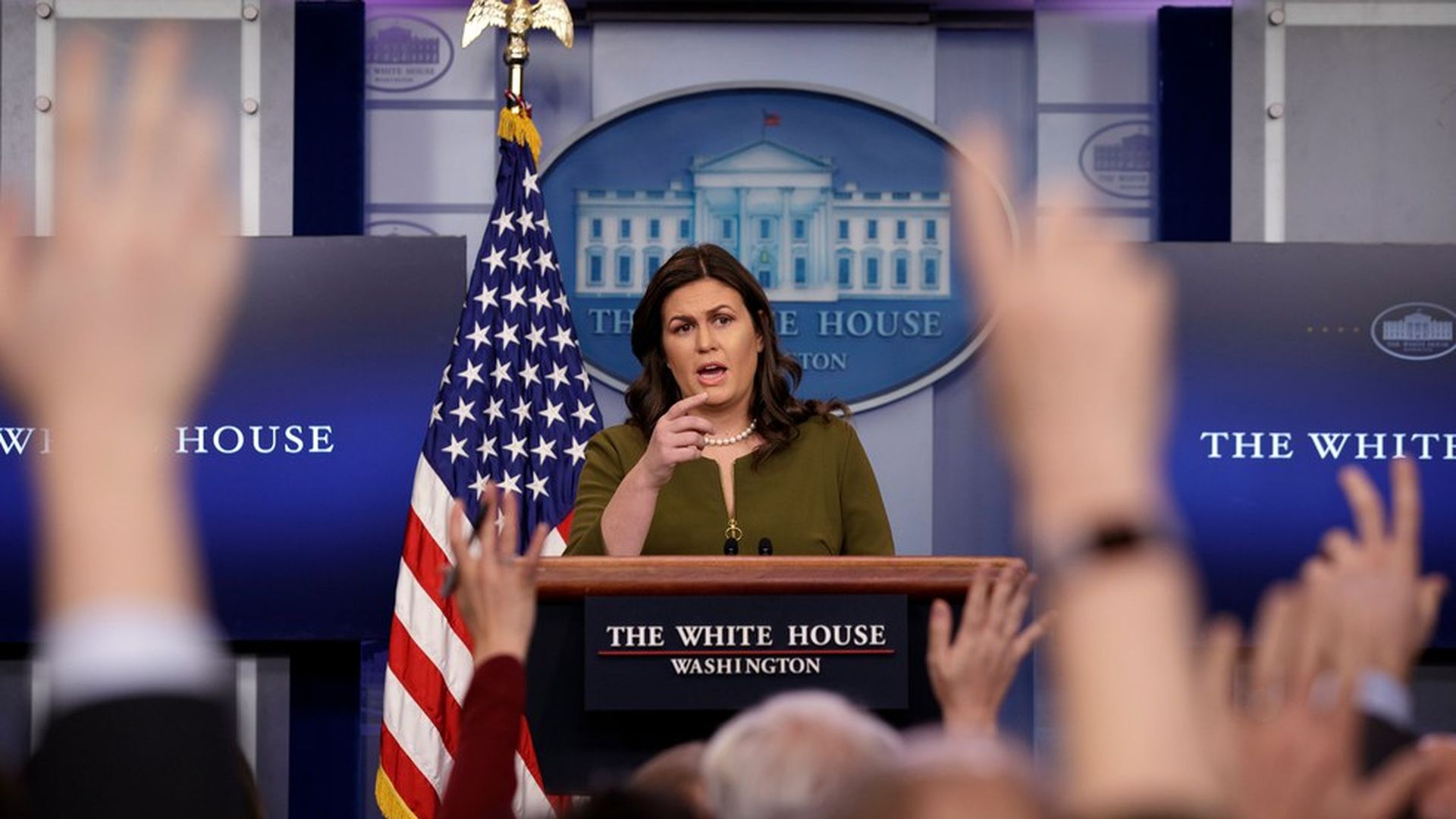 Press Secretary Sarah Sanders said Trump "knew General Flynn had lied to the vice president, and that's the reason" he was fired.
Trump is "pretty solid on his thinking" around Jerusalem and will announce whether the U.S. will move its embassy from Tel Aviv to Jerusalem, she said. He has spoken with five world leaders about his decision. Context: Trump is expected to say the embassy will move to Jerusalem and recognize Jerusalem as the capital of Israel.
She added that the allegations against Alabama Senate candidate Roy Moore are troubling, but "the president feels that he would rather have a person that supports his agenda versus somebody who opposes his agenda ... He's obviously not going to support a Democrat."
Go deeper