U.S. Virgin Islands' economy "evaporated overnight"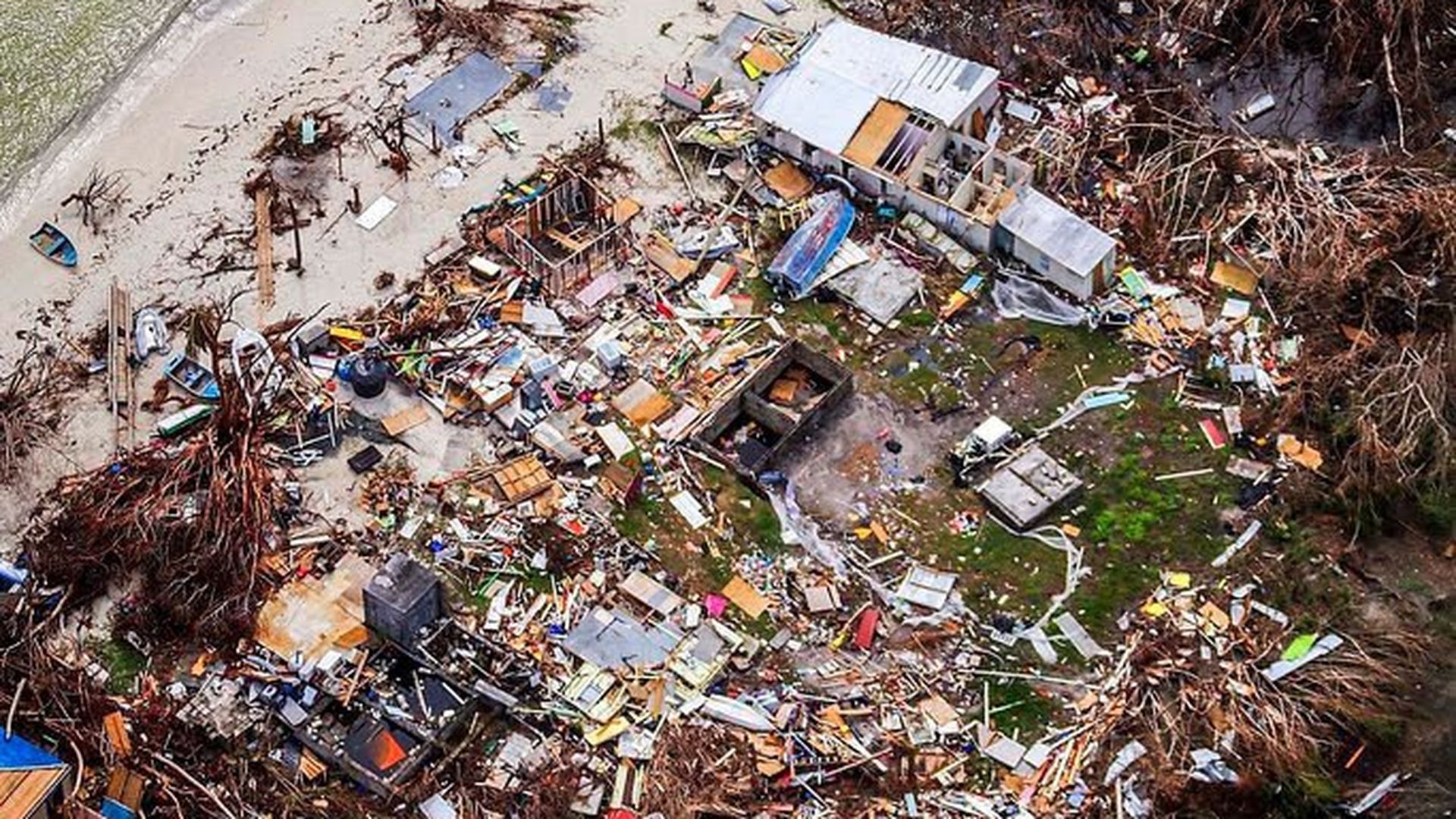 Hurricane Irma, at one point the most powerful hurricane ever recorded in the open Atlantic, wreaked havoc in parts of the Caribbean — Antigua and Barbuda, Anguilla and St. Martin, the U.S. and British Virgin Islands, Turks and Caicos, the Bahamas and parts of Cuba — leaving more than three dozen people dead and turning vacation island paradises into devastated landscapes.
Quote of the Day, from NYT: Clinton Gaskins, owner of Longboard, a restaurant on St. John, in the United States Virgin Islands, where the only customers these days are the locals who stop by to pick up Red Cross-provided meals: "The economy evaporated pretty much overnight."
Go deeper: "In the Virgin Islands, Hurricane Maria Drowned What Irma Didn't Destroy: As islanders wait for doctors, medicine, fuel and manpower to rebuild, the economic toll from the storms is only starting to come to light," by Jeremy Peters in Cruz Bay, V.I.
Go deeper