Trump tells Arab leaders he'll move U.S. embassy to Jerusalem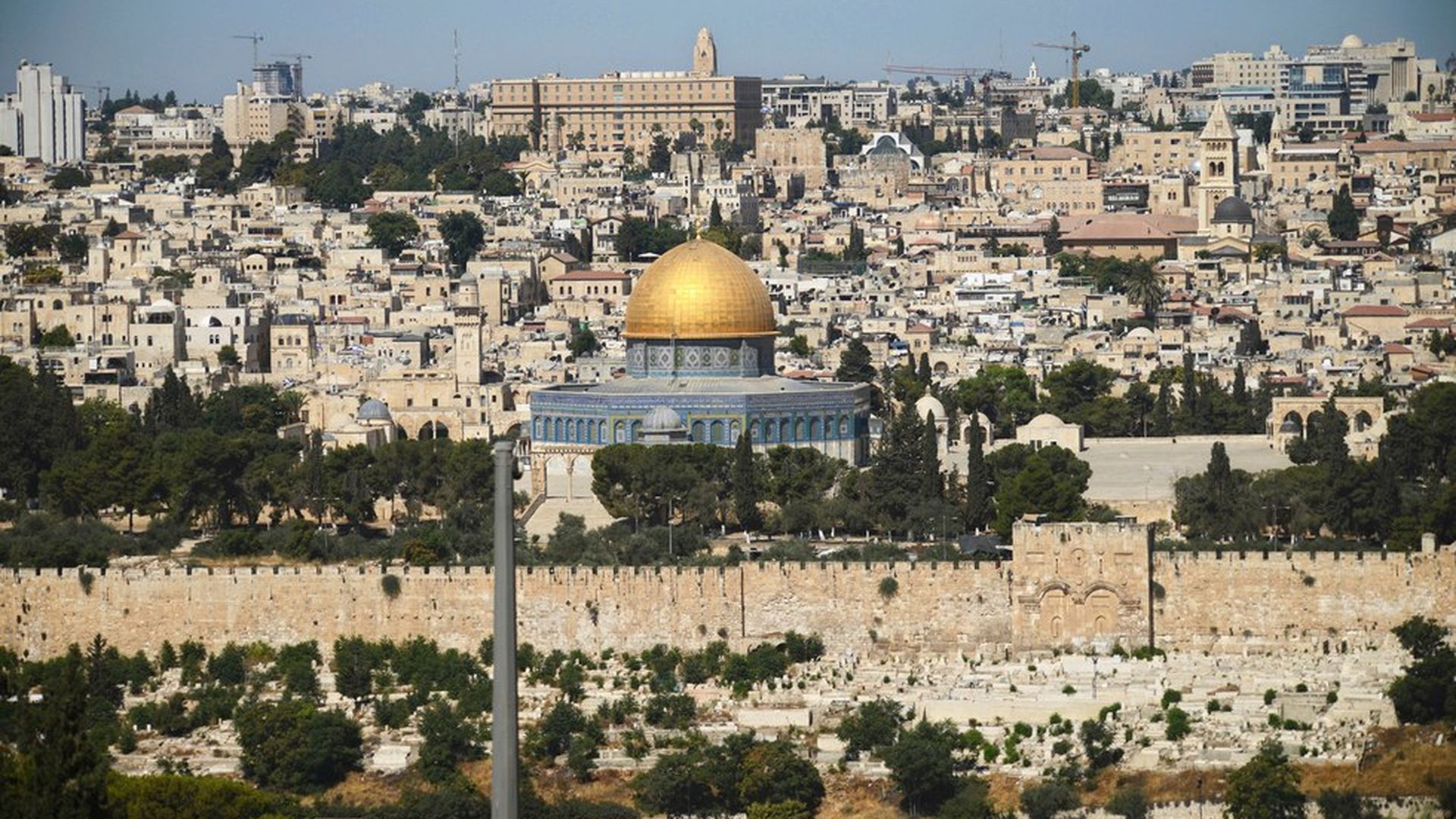 President Trump informed Palestinian leader Mahmoud Abbas, Jordan's King Abdullah II and Egyptian President Abdel Fattah Al Sisi that the U.S. will move its Israeli Embassy from Tel Aviv to Jerusalem, the Wall Street Journal reports. The move will not happen right away, but Trump will announce his intentions as well as recognize Jerusalem as the capital of Israel on Wednesday, Axios' Jonathan Swan reported last week.
Trump's decision has already been met with resistance from the Arab World. The State Department has issued a travel warning for U.S. citizens to Jerusalem's Old City and the West Bank, effective Dec. 6. Israeli news organization Haaretz reports that Palestinian factions in the West Bank are planning three days of protest over the issue.
Go deeper