Trump targets Russia in Warsaw speech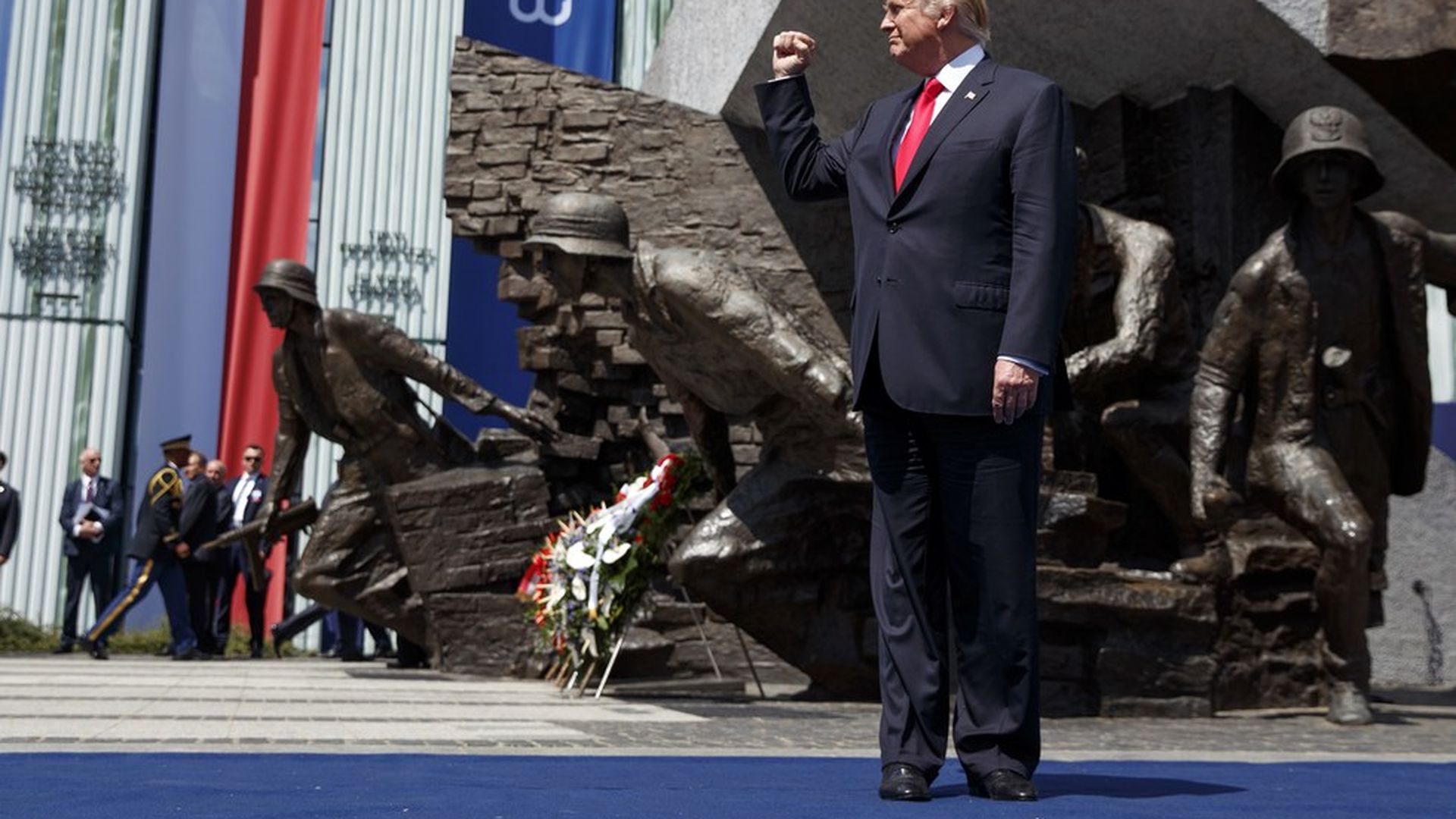 President Trump took a hard line against Russia during his speech in Warsaw, Poland, today ahead of the G20 Summit. His highly-anticipated sit-down meeting with Russian President Vladimir Putin is tomorrow.
"We urge Russia to cease its destabilizing activities in Ukraine and elsewhere and its support for hostile regimes, including Syria and Iran," he said. Trump later added the U.S.' need to fight against "new forms of aggression, including propaganda, financial crimes, and cyber warfare."
Why it matters: A few reasons, namely involving the Russia-Syria issue. After annexing Crimea in 2014 following a strong military presence in Ukraine, Russia has helped Syrian President Bashar al-Assad's regime maintain its power throughout the civil war. Sec. State Tillerson said the U.S. will consider instating no-fly zones in Syria to help Russia's counterterrorism efforts, which will be a larger topic of discussion during Friday's Trump-Putin meeting.
Go deeper