Trump shrinks Utah national monuments by millions of acres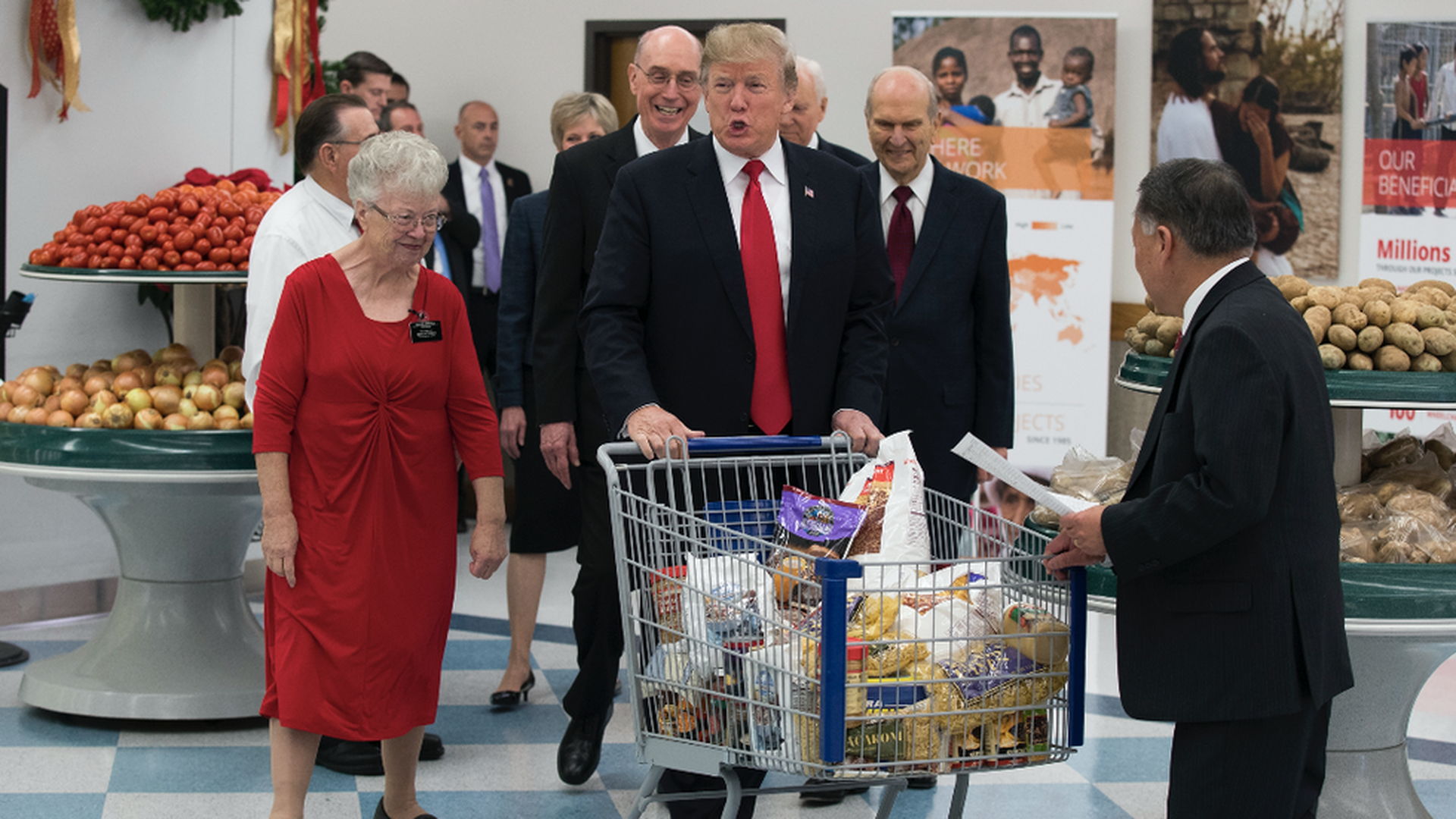 President Trump signed two presidential proclamations Monday to scale back the Bears Ears and Grand Staircase-Escalante national monuments in Utah, opening federally-owned public lands for private development. The Bears Ears monument is shrinking from 1.5 million acres to 220,000 acres and the Grand Staircase-Escalante is going from 2 million acres to 1 million acres, per a pool report.
The backdrop: Trump's move received mixed reviews, with Utah Sens. Orrin Hatch and Mike Lee cheering alongside the audience at Trump's Salt Lake City rally and protestors opposing the decision in Utah and outside the White House.
More from Trump's speech:
He encouraged Utah's senior senator Orrin Hatch to run for re-election.
On Secretary of the Interior Ryan Zinke: "Does he know the interior? He knows it, he loves it. He loves seeing it and riding on it."
Go deeper