Trump called to check in on Sen. John McCain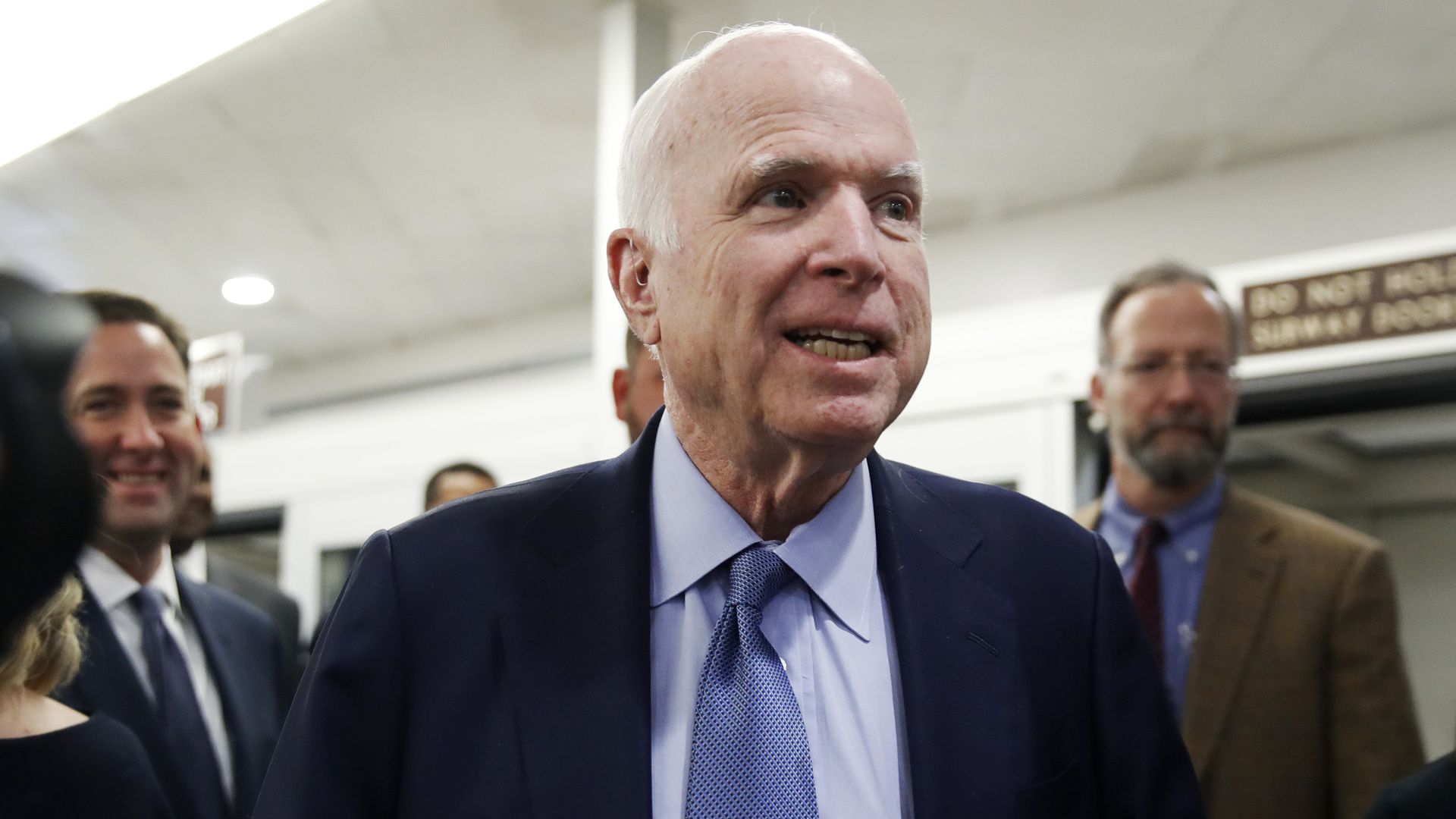 President Donald Trump called Sen. John McCain's wife Cindy on Friday to check on the couple and send his best wishes, according to the Associated Press. McCain is undergoing treatments for glioblastoma, an aggressive kind of brain cancer.
Why it matters: Trump and McCain have had a rocky relationship to say the least, especially when the Arizona senator voted against Republican efforts to appeal the Affordable Care Act this summer.
Go deeper