Top Trump business group to disband amid Charlottesville tumult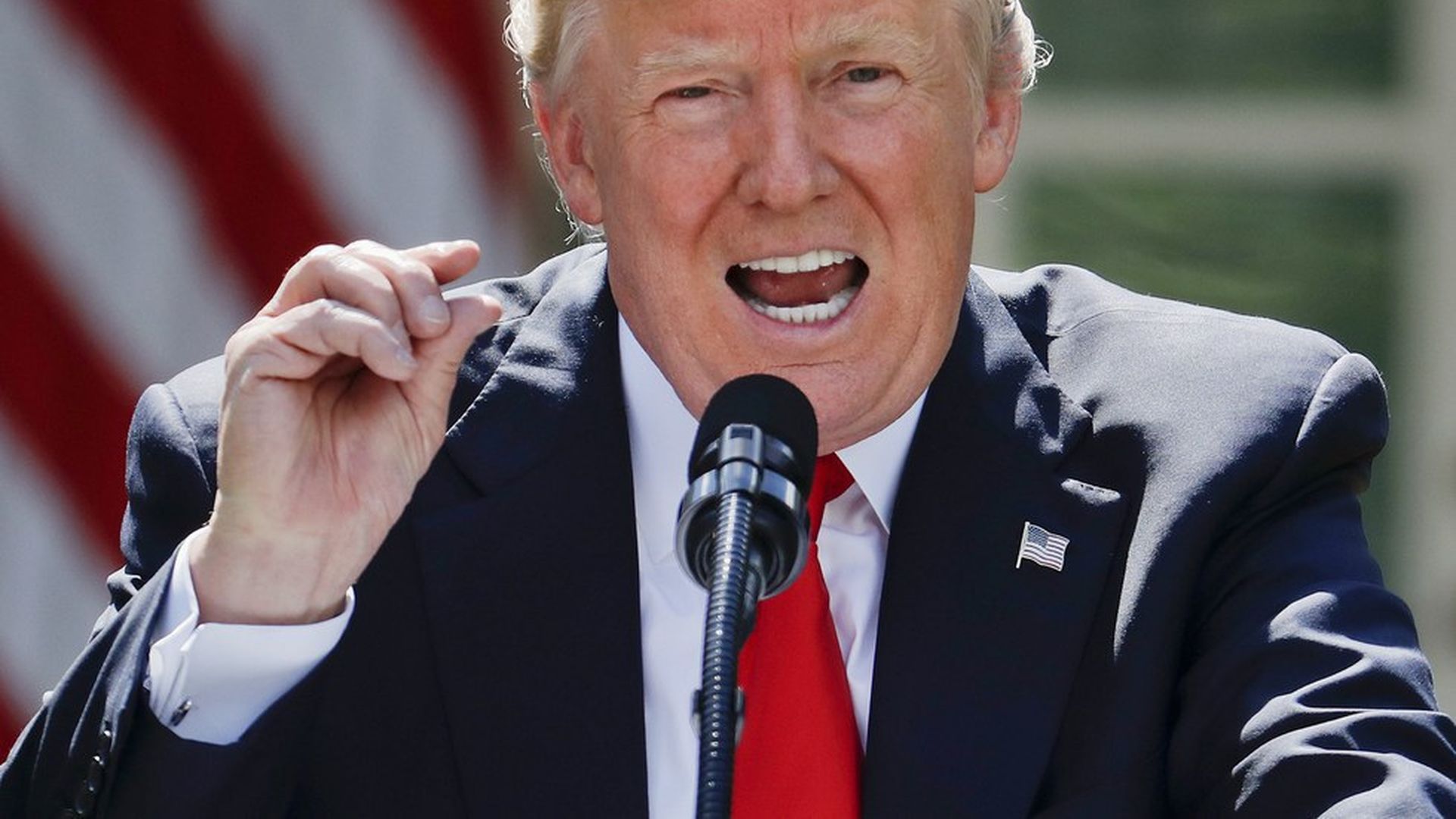 CEOs on President Trump's top outside business-advisory group decided Wednesday to disband amid the tumult over his response to this weekend's white-nationalist violence in Charlottesville, top business sources tell Axios.
The group, the President's Strategic and Policy Forum, is chaired by Stephen A. Schwarzman, chairman, CEO and co-founder of Blackstone.
"Debate over the forum has become a distraction and the group has decided to disband," a top executive said as a conference call of the CEOs continued.
How it happened: The decision was made quickly, the executive said: "Given the comments of the last several days, no one could continue to be seen as supporting this kind of divisiveness."
Why it matters: Trump's "both sides" response to the violence has made CEOs even more wary of interacting with the White House, with many of them facing pressure from employees and shareholders to distance themselves. We are witnessing the swiftest, biggest big business rebuke/revolt of the Trump presidency.
The forum is separate from another advisory group, focused on manufacturing, that has seen several CEO defections this week.
List of members, via Axios' Erica Pandey:
Paul Atkins, Patomak Global Partners
Mary Barra, General Motors
Toby Cosgrove, Cleveland Clinic
Jamie Dimon, JPMorgan Chase
Larry Fink, BlackRock
Rich Lesser, Boston Consulting Group
Doug McMillon, Wal-Mart
Jim McNerney, formerly Boeing
Indra Nooyi, PepsiCo
Adebayo "Bayo" Ogunlesi, Global Infrastructure Partners
Ginni Rometty, IBM
Stephen A. Schwarzman, Blackstone
Kevin Warsh, former board member at the Federal Reserve, Hoover Institute
Mark Weinberger, Ernst & Young
Jack Welch, formerly General Electric
Daniel Yergin, IHS Markit
Go deeper