The crackdown on college fraternities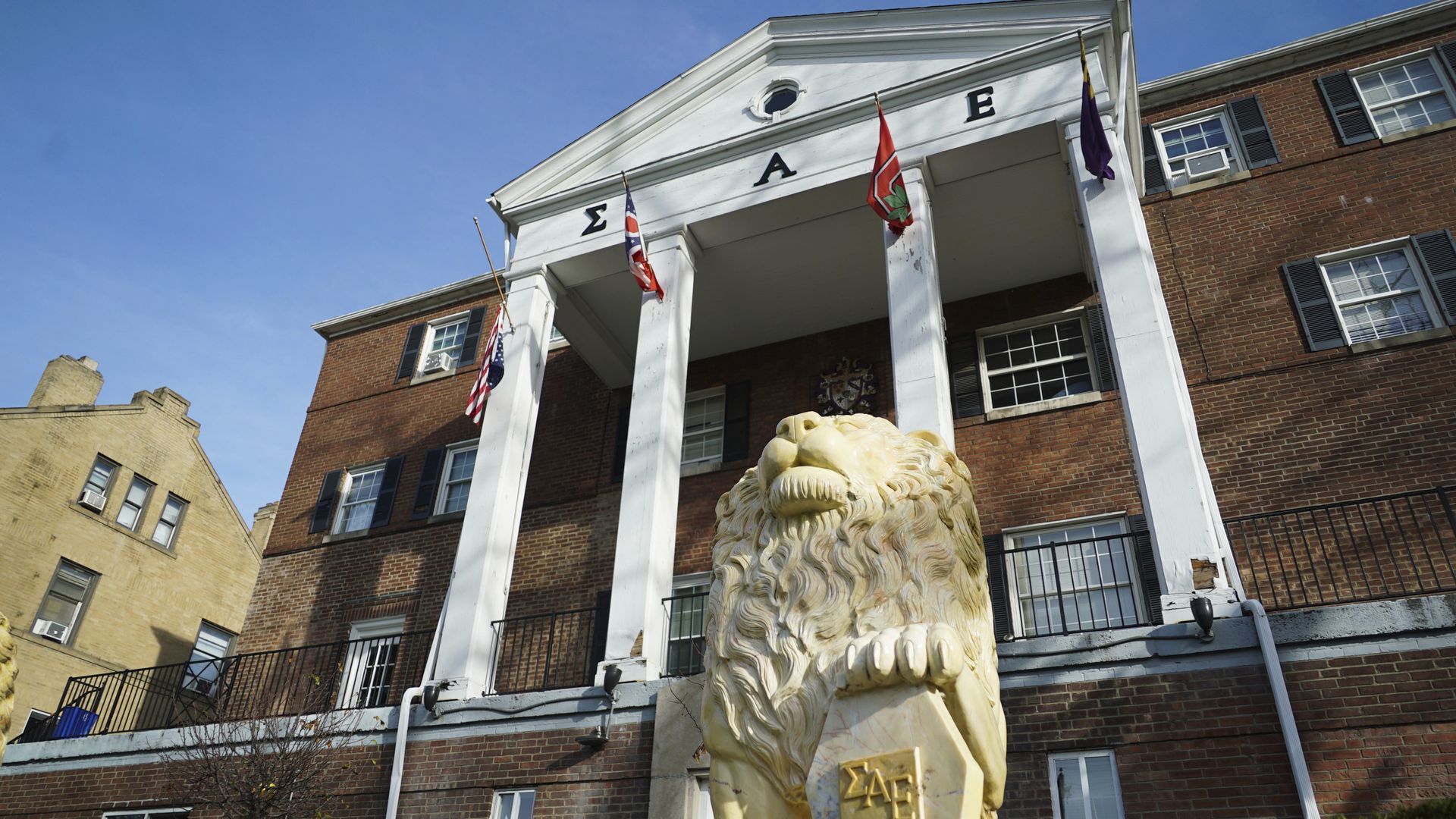 "[A]mid worries about endemic binge drinking, sexual assault and a startling spate of deaths, schools are going beyond the old practice of shutting down individual [fraternity] houses to imposing broad restrictions on all Greek life," the N.Y. Times' Anemona Hartocollis reports atop column 1:
"Activities like fraternity parties and initiations have been suspended or curtailed at colleges including Ball State, Indiana University, Ohio State and the University of Michigan, as well as at least five where deaths have occurred this year: Florida State, Louisiana State, Penn State, Texas State and Iowa."
Why it matters ... Tracy Maxwell, founder of HazingPrevention.org: "There is definitely this moment in time where society is not willing to accept behavior that in the past has been acceptable."
Go deeper: The state of college Greek life.
Go deeper