Texas church suspect showed early signs of rage in Air Force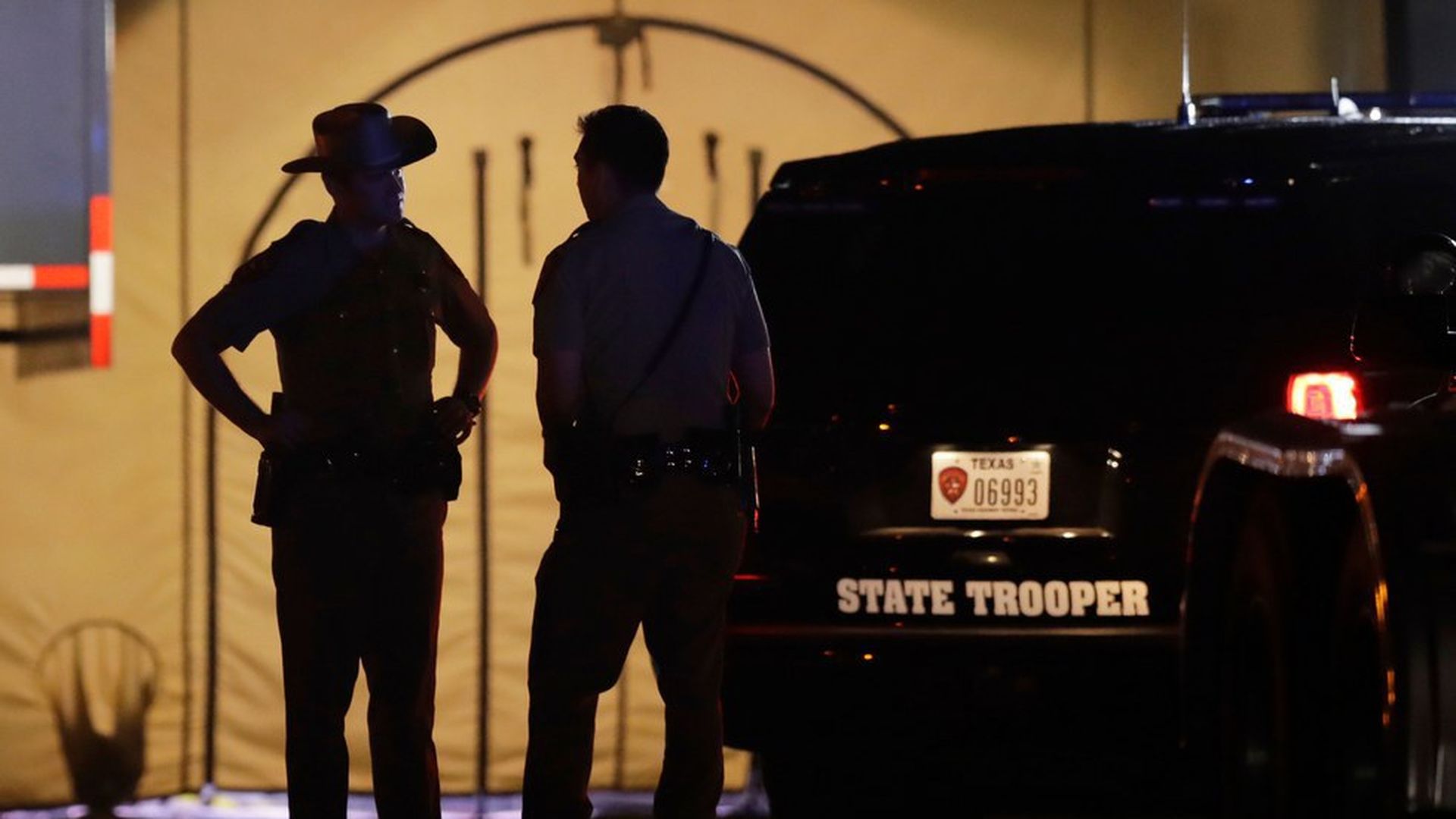 Devin Kelley, who fatally shot 26 people at a church in Sutherland Springs, Texas, last weekend, showed early signs of depression and rage while in the Air Force, NYT reports. But there was little they could do to prevent his future impact on society. "[C]ommanders say they have limited options until a crime is committed," NYT notes. "Even then, the priority is more often on getting problem troops out of the military, giving little thought to the possible impact on society. "
Why it matters: A GOP member of Congress said last week, "I was pretty appalled at the Air Force's lax procedures in entering stuff in the database. They are taking a wider look and we're going to make sure all the services do, because I'm worried this is a bigger problem than we have seen."
Go deeper