Rep. Bobby Scott accused of sexual harassment, denies allegations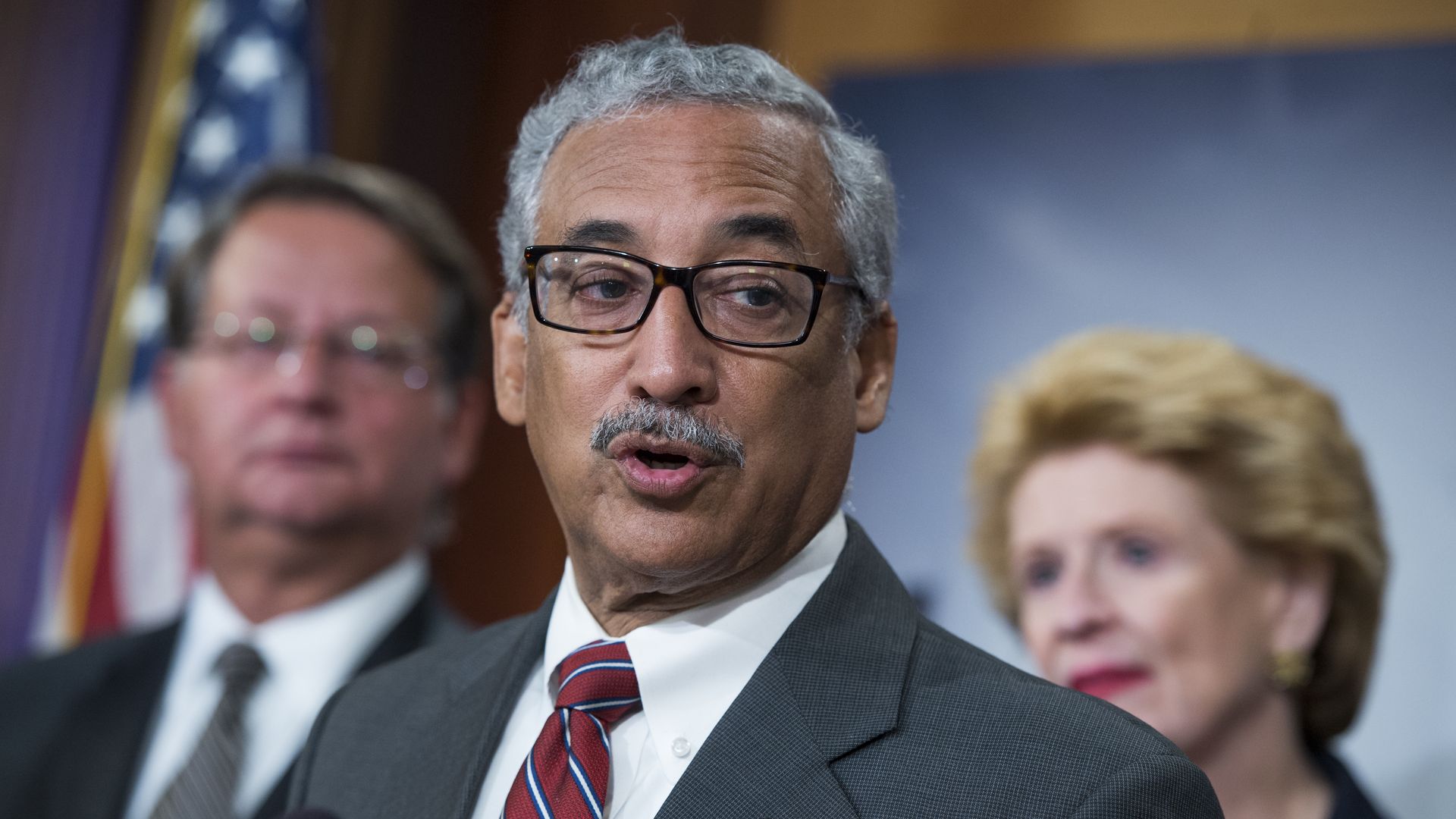 Rep. Bobby Scott (D-Va.) denied allegations of sexual harassment after Reese Everson, a former fellow at the Congressional Black Caucus Foundation, accused him of touching her inappropriately, propositioning her for sex and wrongfully firing her in 2013, Politico reported.
Why it matters: There now have been several cases of sexual harassment by members in Congress, and it's apparent that it is a systemic problem. The wave of allegations will shape how these claims are handled, as we've seen with everyone from Rep. John Conyers to Rep. Blake Farenthold.
The other side: We've also seen a false allegation brought against Sen. Chuck Schumer, and an aide to Rep. Scott argued Everson and her lawyer could have ulterior financial and political incentives behind these allegations.
Scott released a statement saying "I have never sexually harassed anyone," and his office claims that Everson was not fired by the office but by CBCF after being put on a performance improvement plan, according to Politico.
The intrigue: In November, Everson scheduled a press conference to reveal the name of her alleged harasser. She cancelled last minute, and her lawyer Jack Burkman said he would no longer be representing her. But Burkman — who Scott referred to as "a Republican operative known for dabbling in outlandish conspiracy theories" — is representing Everson again in her allegations against Rep. Scott.
Go deeper