Remnants of Hurricane Ophelia kill 3 in Ireland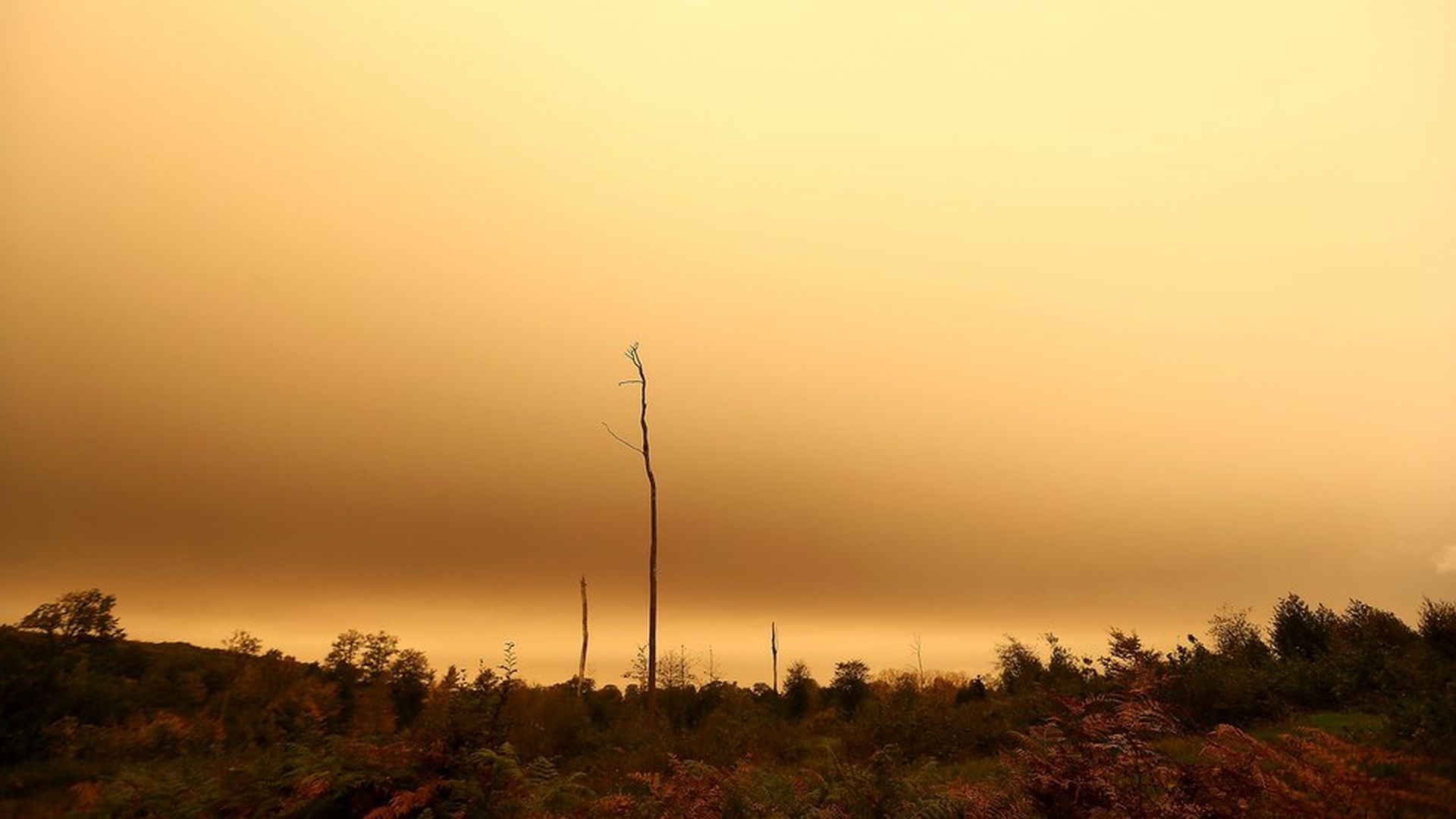 The remnants of Hurricane Ophelia slammed into Ireland's west coast Monday afternoon, bringing strong winds and heavy rainfall to the region. So far three people have been reported dead as a result of the storm, per BBC.
Red alert: Met Éireann, Ireland's National Meteorological Service, put the entire country on red alert Sunday evening, warning that there was a "danger to life and property" due to the storm's "violent and destructive" winds. The alert will remain in place until Tuesday at 1 a.m. BST.
The latest:
Go deeper