Progressive group launches six-figure tax ad targeting Mitch McConnell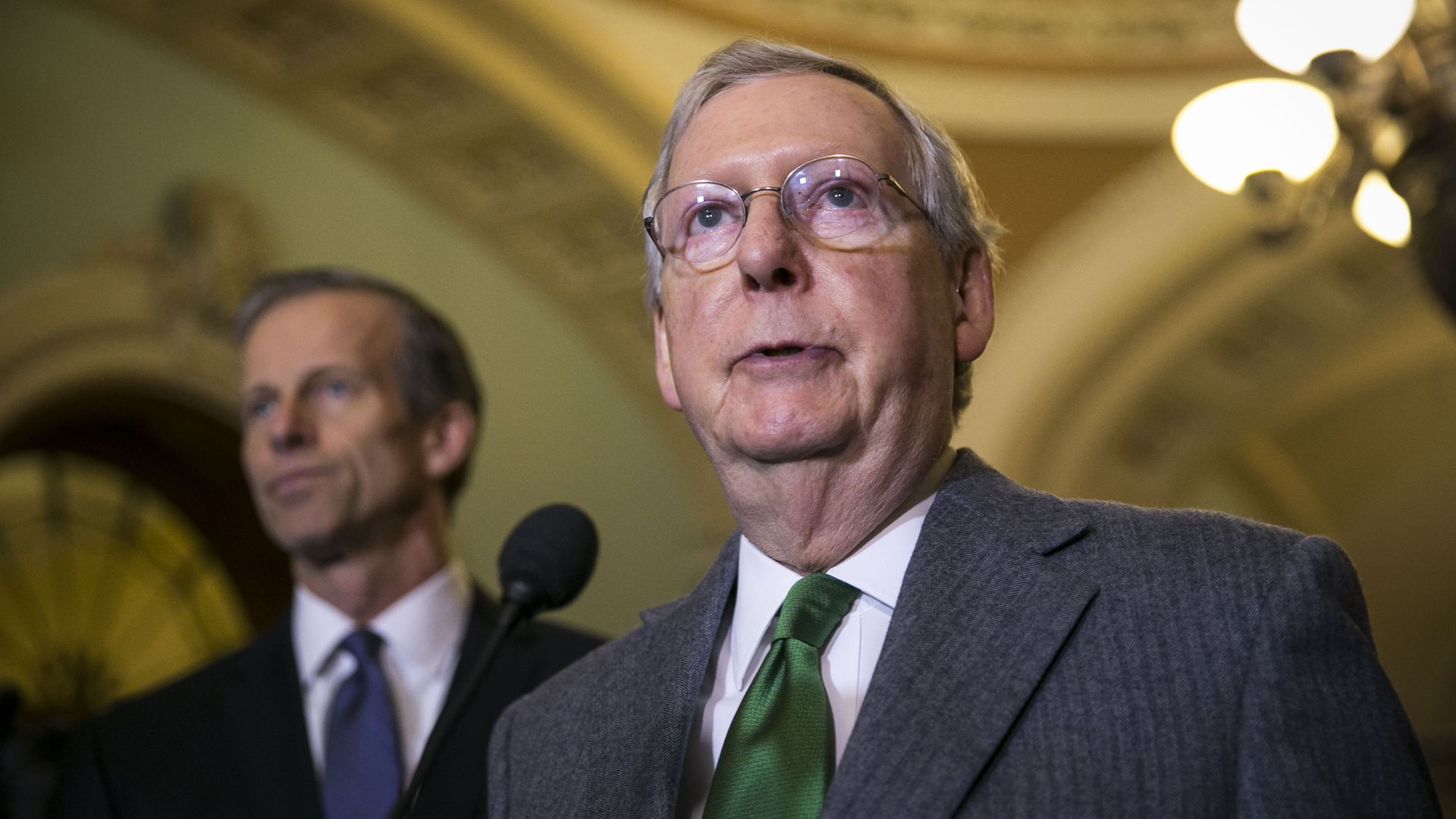 The progressive group Not One Penny is launching a six-figure ad buy tomorrow that targets Mitch McConnell and Republicans in Congress for their attempt to "force a final vote on their historically unpopular tax plan after losing the Alabama Senate race," per a Not One Penny aide.
Why it matters: Although the group's ad is coming from the left's perspective, it reflects recent polling from USA TODAY that the GOP tax plan has "the lowest level of public support (32%) for any major piece of legislation enacted in the past three decades, including the Affordable Care Act in 2009."
Why now: Republicans want to deliver on their tax plan ASAP, and that means doing so before senator-elect Doug Jones can assume his seat in the U.S. Senate (they could almost guarantee Jones would vote against their plan). The ad from Not One Penny suggests how seriously some progressives are taking the way Republicans are trying to jam this major piece of legislation through Congress.
The ad will air on all the Sunday morning TV shows in the D.C. area tomorrow, from FOX News to MSNBC.
Go deeper