Pence delaying Israel visit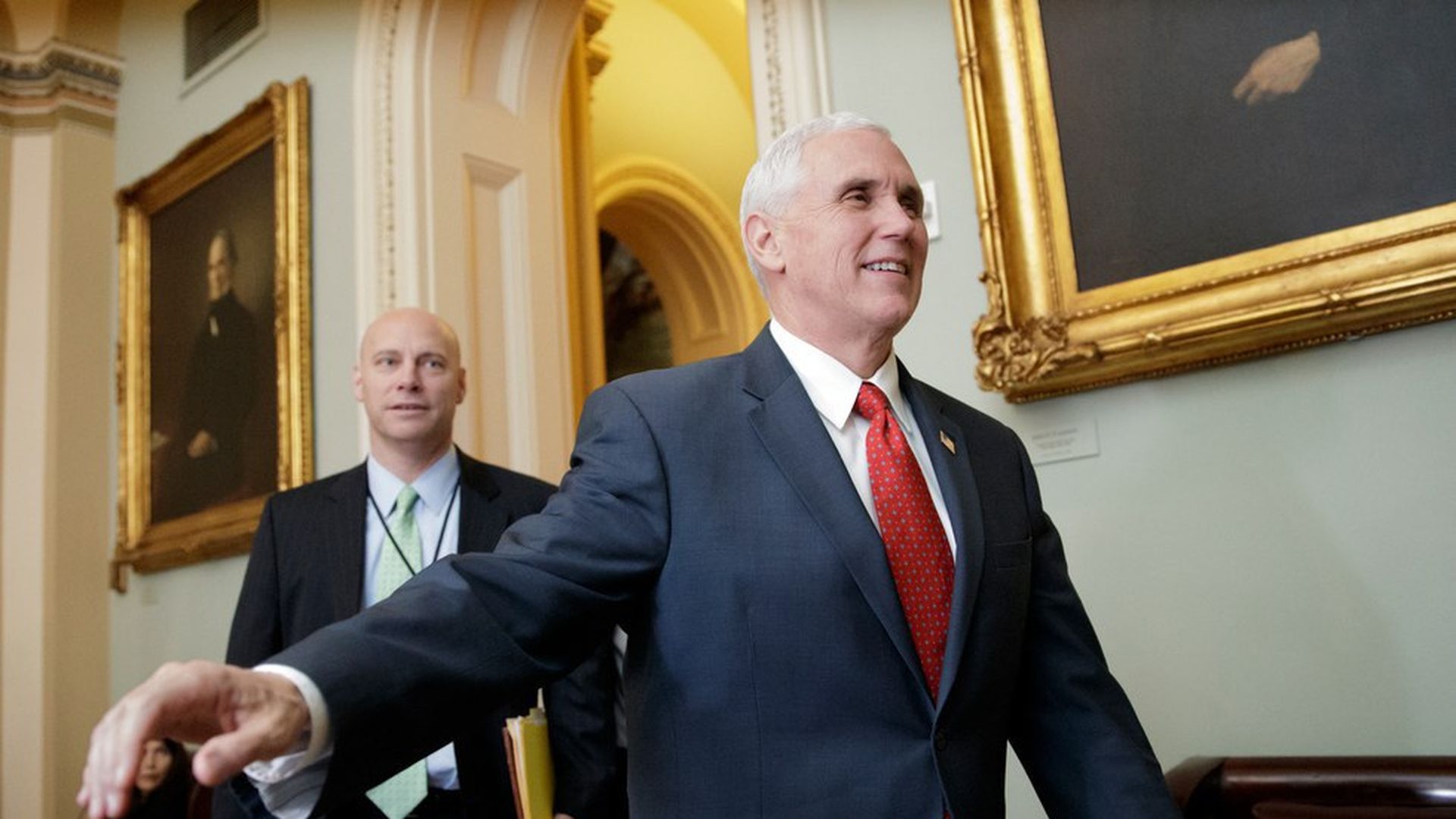 Vice President Mike Pence's visit to Israel, which was to begin on Sunday, will be postponed by two days because of next week's tax-reform vote, Israeli and U.S. officials say.
The reason: U.S. officials tell Axios that Pence is likely to remain in Washington until Tuesday in order to be present for final Senate passage of tax reform, which he has been intimately involved in.
The change: Pence originally was to leave Saturday night. He is likely to add one day at the end of the trip.
According to the current schedule, Israeli officials tell me:
Israeli officials say Pence is due to arrive from Cairo on Wednesday evening.
On Thursday morning, he will have a welcoming ceremony at the prime minister's office and a working meeting with Netanyahu.
Afterwards Pence will visit the Israeli parliament – the Knesset — and deliver a speech to the Israeli people.
In the evening Pence will arrive at the prime minister's residence for dinner with Netanyahu.
On Friday morning Pence will meet with Israeli president Rivlin and visit the Holocaust memorial site – Yad Vashem. He will leave Israel around noon on Friday.
U.S. officials say Pence is still likely to visit the Western Wall.
Palestinians refused to see Pence as a result of Trump's announcement on Jerusalem from last week.
Go deeper