Patagonia's fight over the national monuments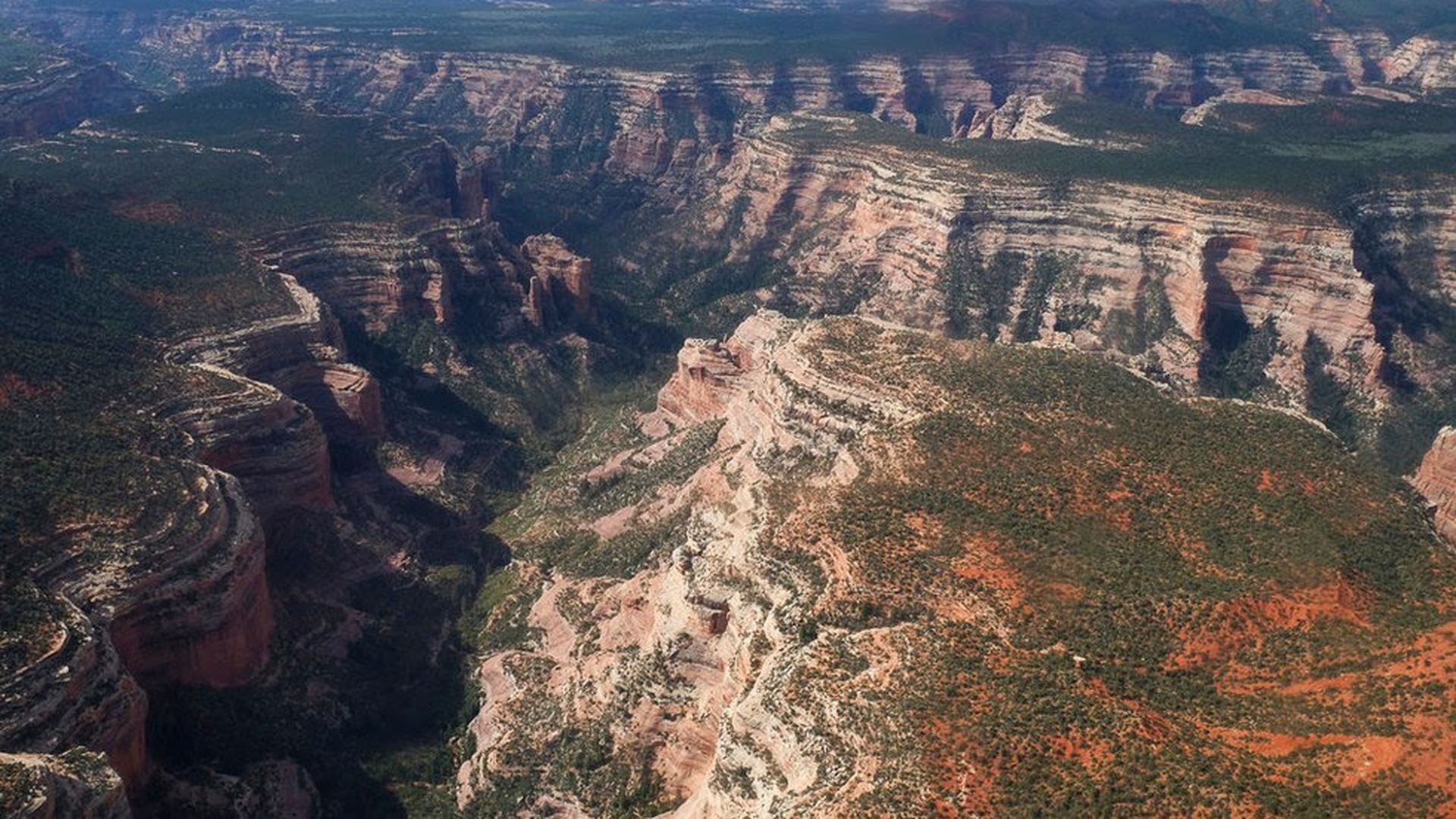 "Outdoor clothing giant Patagonia and other retailers have jumped into a legal and political battle over President Trump's plan to shrink two sprawling Utah national monuments," AP's Michelle Price reports from Salt Lake City:
Why it matters: The fight would scare off most companies, but galvanizes customers of outdoor brands who value environmental activism."
"Patagonia filed a lawsuit ... over Trump's announcement this week cutting Bears Ears National Monument by 85%."
"Patagonia's legal move followed a spat on Tuesday with Interior Secretary Ryan Zinke, who accused the company of lying when it replaced its usual home page with a black screen and stark message: 'The President Stole Your Land.'"
This was new to me: "The privately-held [Patagonia, based in Ventura, Calif.] in 2012 became one of the first businesses licensed under a California law that allows corporations to pursue social and environmental advocacy as part of their missions. The classification shields Patagonia from potential claims that company advocacy expenses are hurting profits."
Be smart ... This is one of the year's huge business trends: CEOs and corporations — prodded by shareholders, millennial customers and their own workforces — are increasingly vocal on political issues.
Many younger consumers look beyond a product or service, and scrutinize the values of brands they support.
Go deeper