Open borders good for Walmart customers, says chairman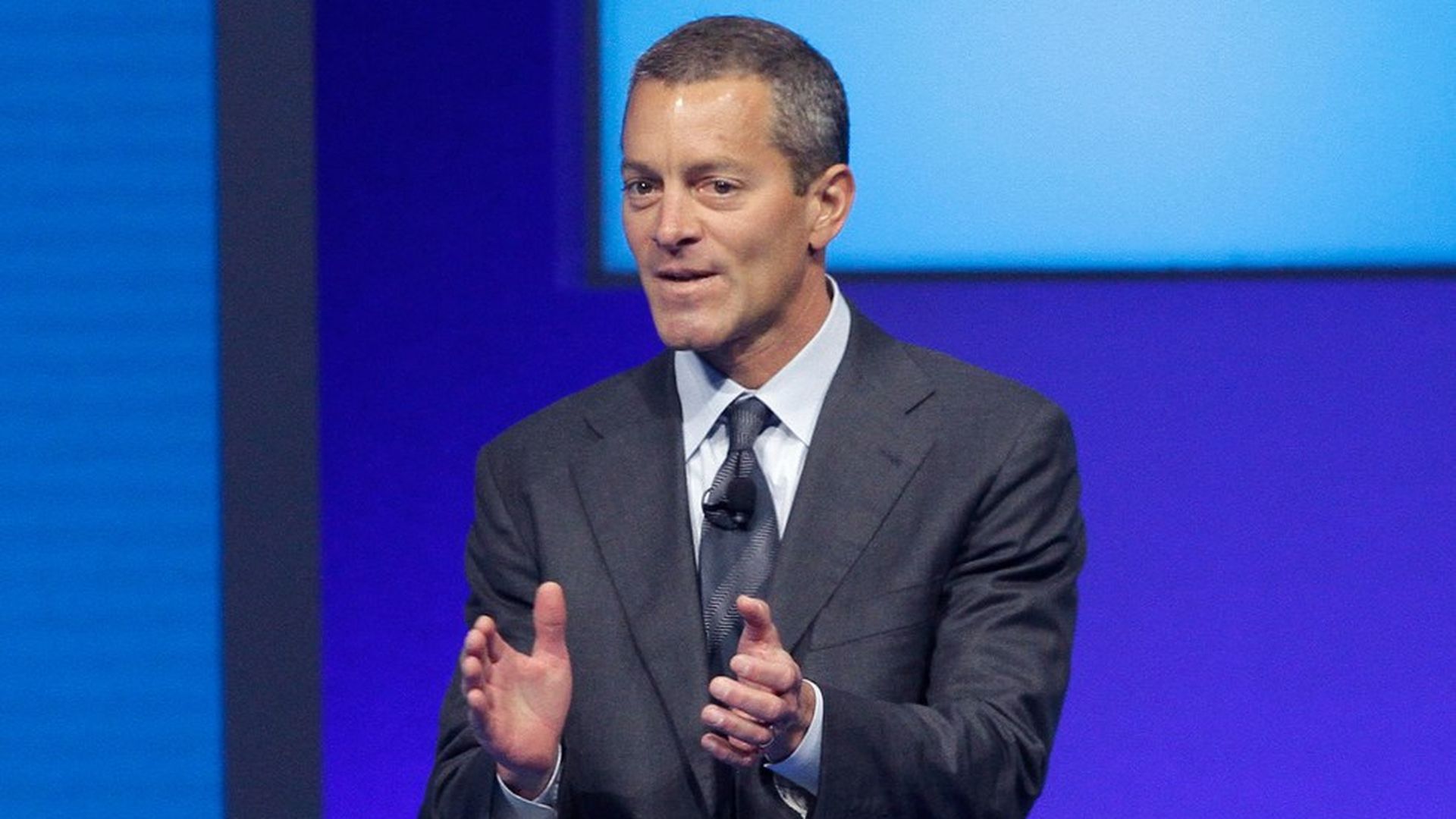 Walmart Chairman Greg Penner told an audience at the Fortune Global Forum in Guangzhou, China, today that "open borders and free trade have been good for our consumers." He added that each of the past 11 presidential administrations has sought out the opinions of the company on such matters due to Walmart's large size and U.S. employee base of more than 2 million.
Why it matters: Walmart has long been associated with red-state America, but the company has recently clashed with the GOP's anti-free trade faction, as evidenced by the lobbying it did to kill proposal earlier this year to increase taxes on companies that import goods from abroad.
What we're watching: Look for Walmart to increase pressure on lawmakers to stand up to the increasingly influential protectionist faction in the White House.
Here's what else Penner had to say:
Walmart is made better by "being paranoid" about the competition.
"We're at our best when we've got a competitor that's really challenging us. In the early days, it was Sears, and then it was Target. But we're at our best when we've got competition that are really pushing us."
On the challenges of integrating Walmart's in-store and e-commerce businesses.
"When we set up ou e-commerce business initially, we had it completely separate, and found that that didn't work because we couldn't leverage the core assets of the company. And then we brought it in, but found there wasn't enough risk taking . . . Getting people to work together . . .that may sound simple, but that's not easy. You have to have risk takers, but it's hard to get that going."
On how the company is managing its expansion into China by partnering with JD.com:
"Here' in China, we had an e-commerce business, Yihaodian, but we sold that business to JD.com and went all in on the JD partnership. We just felt like we had to be part of a bigger ecosystem to get our sales going. We've leveraged the JD platform, where we can access 90% of the population beyond our 400 physical stores. And then we're innovating—we've got a service out of 150 of our stores, where you order from the JD platform, it gets picked at our stores, and it's delivered within an hour."
On managing a company of Walmart's size and scope:
"There's only so much you can control in a job you do. I mean, we are big company. We have 2.5 million associates around the world and almost 12,000 stores. Something bad is going to happen everyday, and something good is going to happen everyday."
On what American companies can learn from East Asia:
"I've been coming here for fifteen years . . . they have this mentality of 'we're going to get things done.' First, that was these big infrastructure projects, but a lot of that shifted into innovation. We're seeing incredible innovation in this market with things like rapid delivery that other markets of ours we're going to be following from and learning."
Editors note: Penner is an investor in Axios.
Go deeper