New TIME magazine cover previews Season 7 of Game of Thrones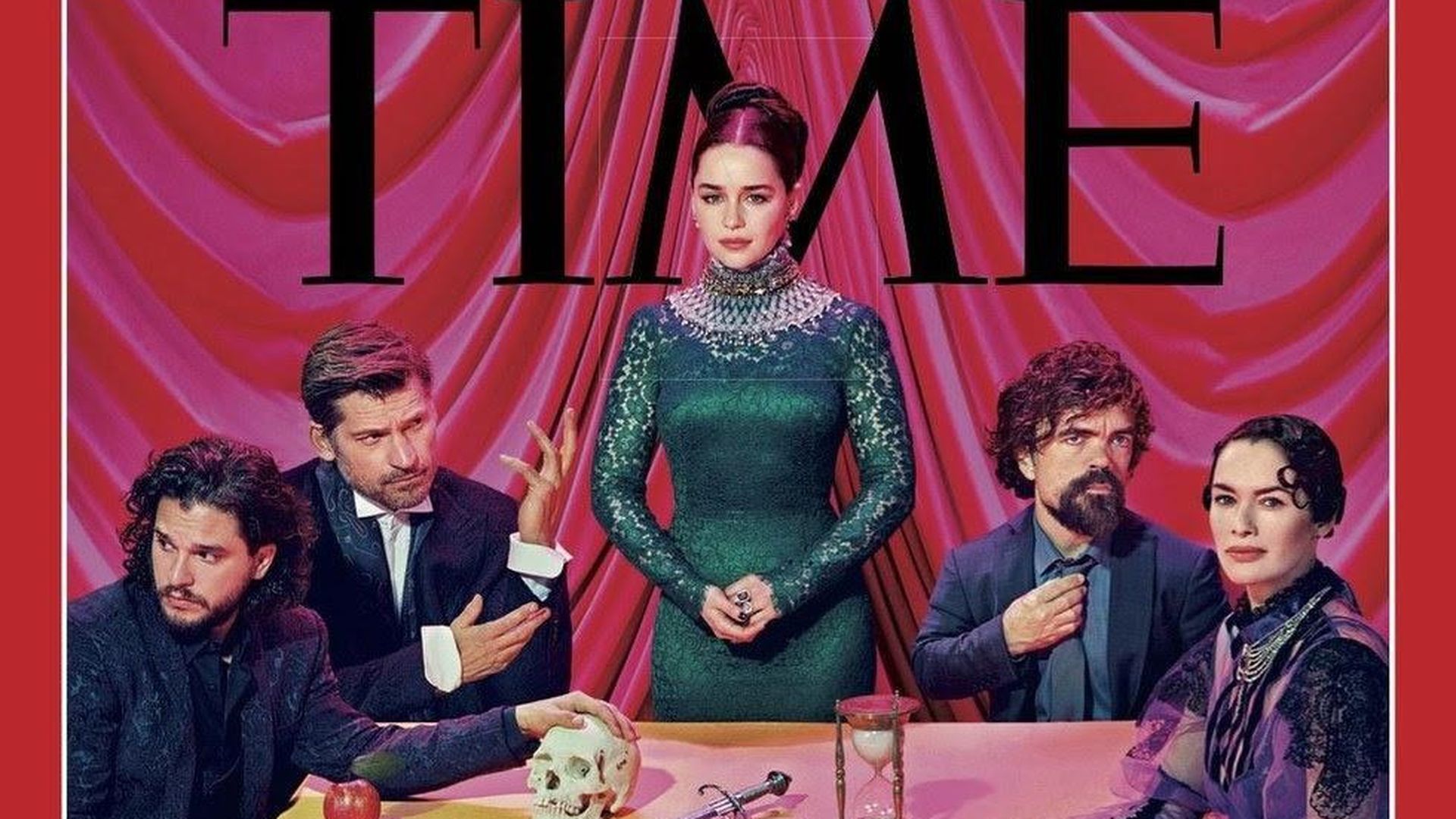 For this week's cover story, TIME television critic Daniel D'Addario goes behind the scenes of the filming of the seventh season of HBO's "Game of Thrones." On a pivotal scene that he saw being filmed while on set with the cast in Belfast:
"One of [the] big events this season is a battle whose sheer scope, even before being cut together with the show's typical brio, dazzled me. In order to get on set, I agreed not to divulge the players or what's at stake…. It will be all the more impressive knowing that the cast and crew were shot through with a frigid North Atlantic wind that whipped everyone during filming, and sent them all flying back to the on-set coffee cart during resets….
"The setting is as grand as the action. The battle was filmed in what was once a Belfast quarry, drained, flattened out with 11,000 square meters of concrete and painted over with a camouflage effect. All of which took six months and required special ecological surveys. This kind of mountain moving, or leveling, is par for the course for Thrones."
Go deeper