New paper: China is going head-to-head with the U.S. in AI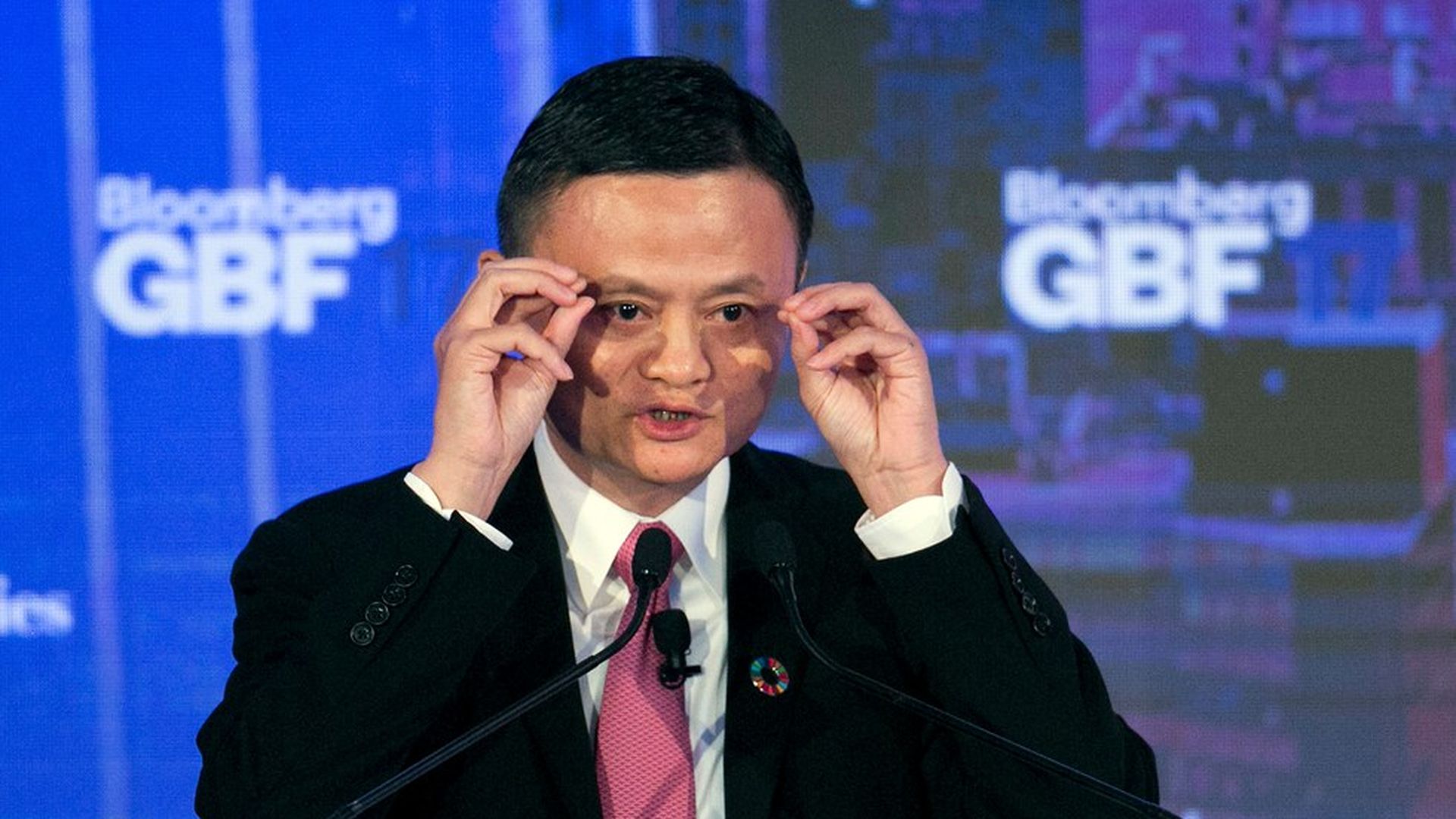 China's massive churn of raw data and determination to own the technologies of the future put it in a head-to-head race with the United States for dominance in artificial intelligence, according to a new paper co-authored by Kai-fu Lee, China's most prominent VC and the former head of Google China.
Why it matters: AI is widely expected to be the next broad technological advance that revolutionizes global business and whole economies. If Lee is right, China's advantages give it a strong chance to win the economic and geopolitical muscle that will accrue to whoever grabs the lead in AI research and applications. "A very good scientist with a ton of data will beat a super scientist with a small amount of data," Lee wrote, along with Eurasiagroup's Paul Triolo. "This is not always well understood, but it is critical to determining which companies–and countries–will take the global lead in AI development."
Here are key takeaways from the paper:
China's No. 1 advantage is its huge data sets and flexibility to use them in AI applications: Chinese use phones to pay for goods 50X more than Americans; they use them for food delivery 10X more than the US; and shared bicycles 300X more. All of that churns out data. "This single advantage will be insurmountable by other countries," the paper says.
Another advantage: China puts up few bureaucratic roadblocks, such as local and federal governments that sometimes embroil tech issues in "endless debates," and labor attempting to delay projects such as autonomous trucks.
Chinese self-driving tech is two years behind the US, but its companies will later at least co-lead in autonomous vehicles, in addition to optics and "Internet AI," business built around the amassing of data.
Beijing will become a co-leader with Silicon Valley as an AI innovation center.
China's Alibaba will hold its own against Amazon, and Tencent will "lead Facebook." Baidu will continue to lag Google in AI.
Go deeper