Multiple people shot at San Bernardino elementary school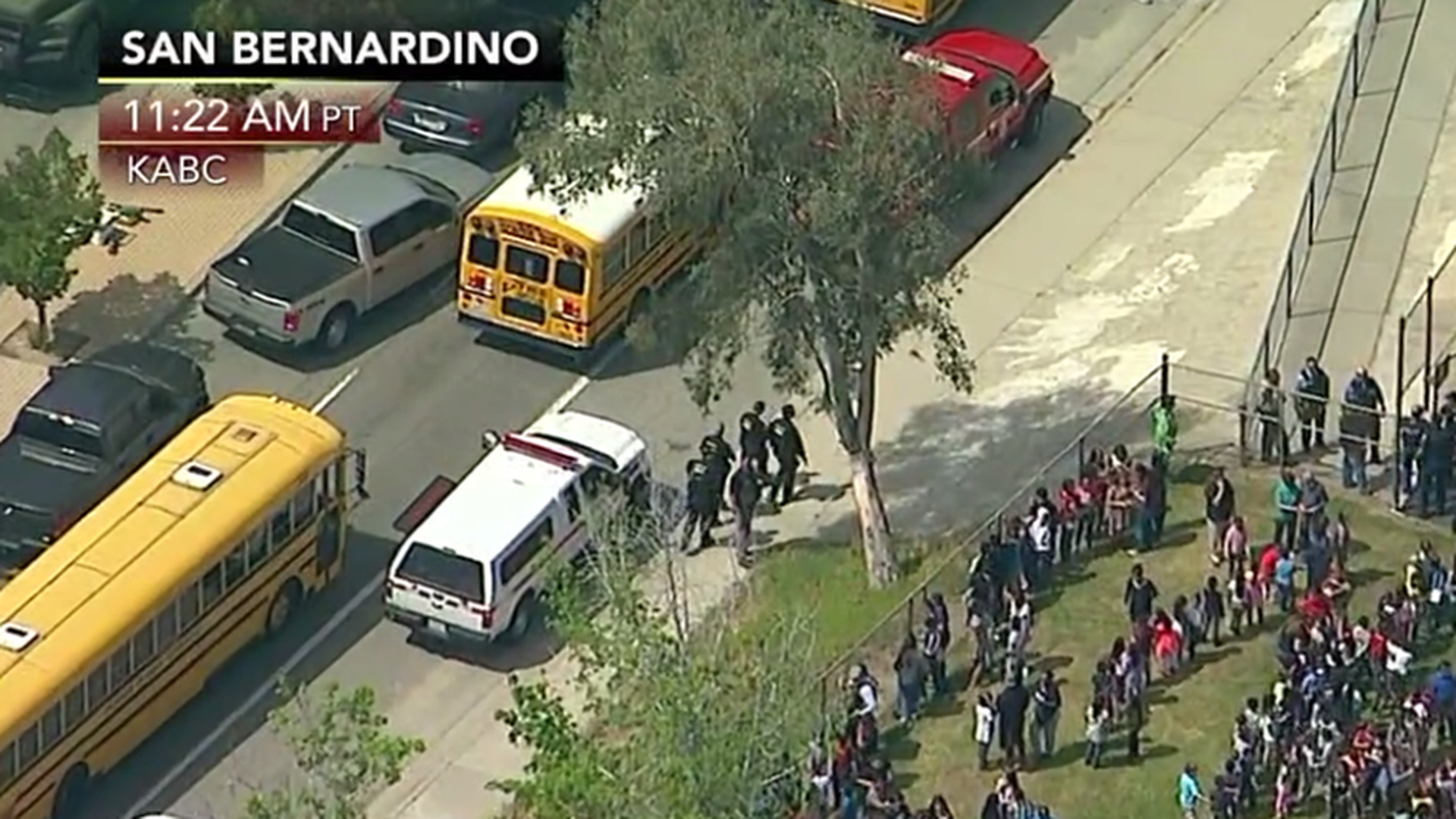 Multiple people were shot Monday morning in an apparent murder-suicide at North Park Elementary School in San Bernardino, California.
San Bernardino County fire spokesman Eric Sherwin said numerous firefighters and police officers are headed to the scene, per the AP, and San Bernardino Police Chief Jarrod Burguan tweeted the following:
"Preliminary info is 4 victims, being treated. Suspect is possibly down as well... Joint response from @SanBernardinoPD sheriff, school police and CHP. ... We believe this to be a murder suicide. Happened in a class room. Two students have been transported to the hospital. ... Students at the school are be taking to cajon high school for safety. Two adults are deceased in a classroom, believed to be a murder suicide. We believe the suspect is down and there's no further threat. ... There are two wounded, possible students. Taken to local hospitals, condition unknown..."
A San Bernardino school spokesman said Monday that one of the four victims was a teacher.
Go deeper