Mexico grants military more power in fighting drug war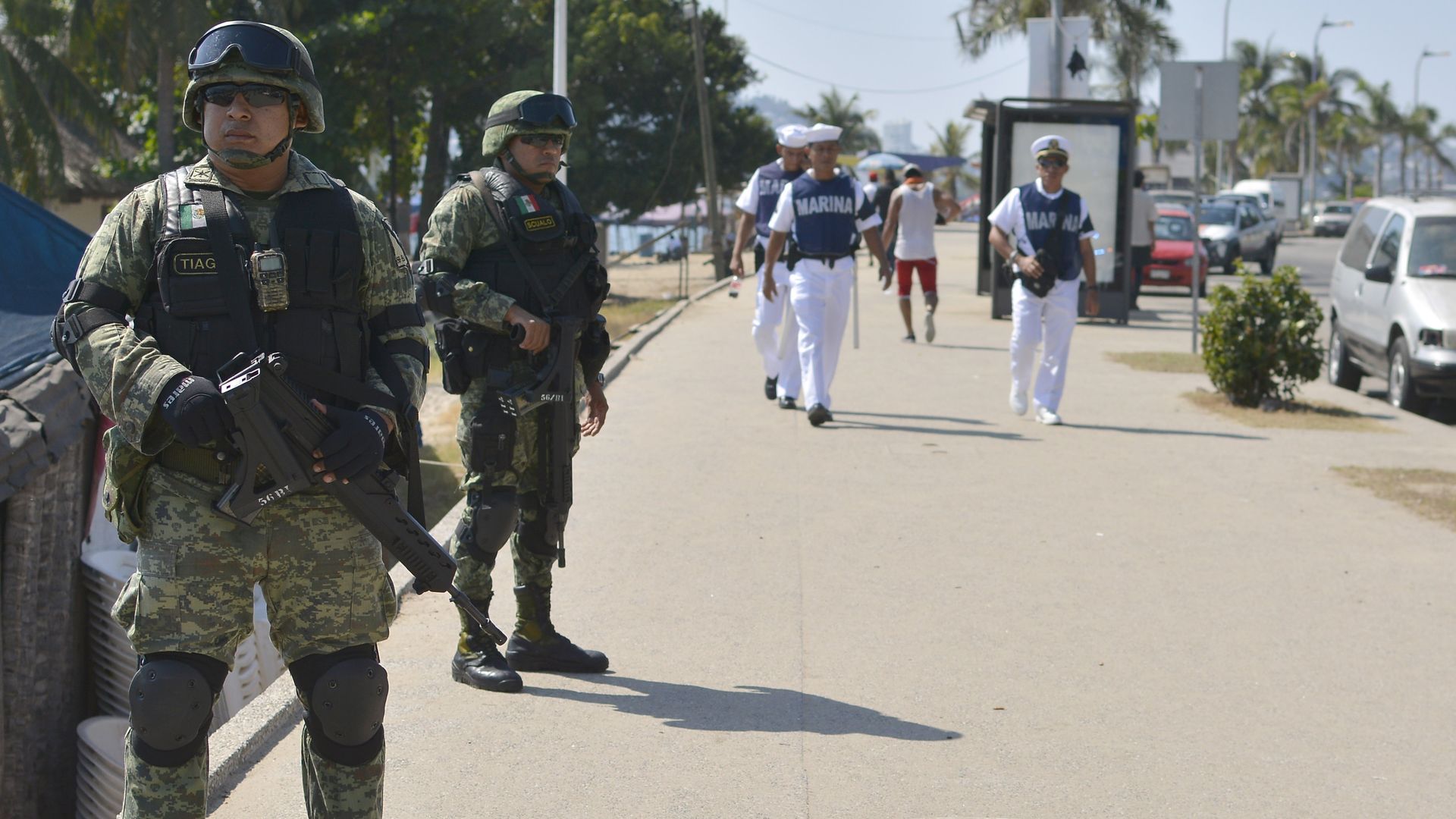 The Mexican military will be granted more control in the fight against the country's drug war, which has increasingly become more violent under President Enrique Peña Nieto, after a law passed in Mexico's Congress yesterday.
Why it matters: Critics of the law — including United Nations officials and human rights groups — argue that it would "will vastly expand military authority without checks and balances and offers no exit strategy to cede eventual leadership of the campaign to combat drugs to an effective police force," per NYT.
Why now: Violence from Mexican drug cartles has gotten worse under President Peña Nieto's tenure — NYT notes that 2017 has been "the deadliest in two decades." And since troops were first sent to combat the drug gangs in 2006, "more than 200,000 people have been killed in the drug war and 31,000 people have gone missing," according to official statistics cited by NYT.
The changes:
Mexico has maintained civilian control over their army for nearly the past 100 years, which has ultimately given local law enforcement officers complete jurisdiction over their areas. This law would give the government and the military more control.
The Mexican military currently operates in 27 of 32 states around the country — they were only in six states when Peña Nieto became president five years ago.
Peña Nieto would have to issue a public executive order detailing his reasons for sending in more troops to different areas. That EO would last a year.
The military will have more authority to carry out investigations on their own terms, thus breaking from the civilian control under which they've previously operated.
Go deeper