Kaine demands data on Senate harassment claims & settlements
On Thursday, Senator Tim Kaine tweeted images of his letter requesting information on the number of harassment claims and settlements raised in the Senate, as well as the amount of money spent on those settlements.
Key quote: "Senator Franken made the right decision today, but the Senate has so much more work to do — from releasing info on harassment claims and settlements, to fixing broken policies to foster safe work environments and ensure harassers are held accountable. Let's get to work," Kaine tweeted following Sen. Al Franken's resignation announcement.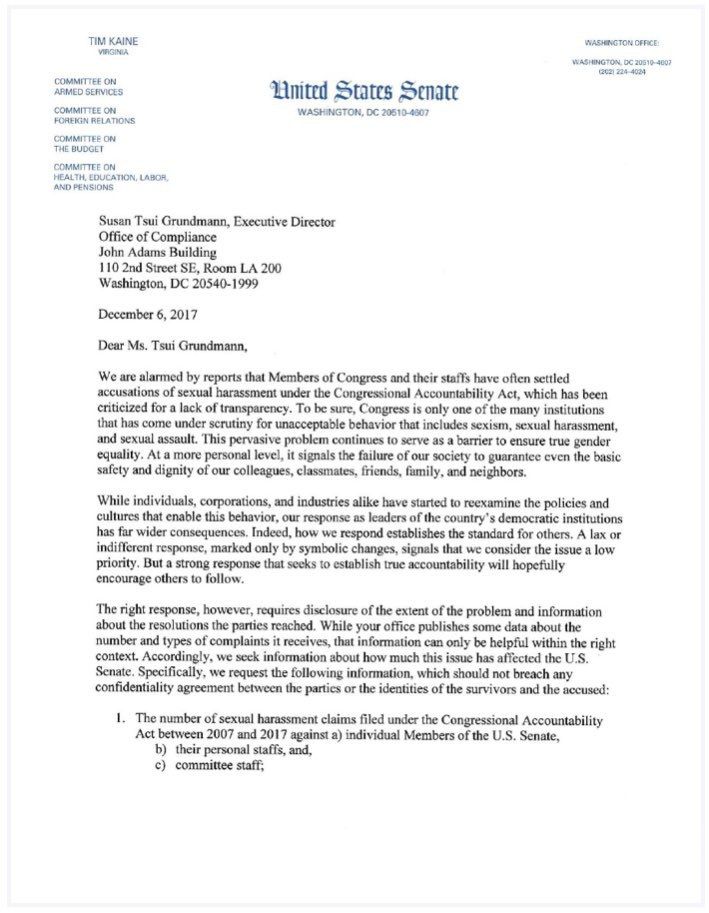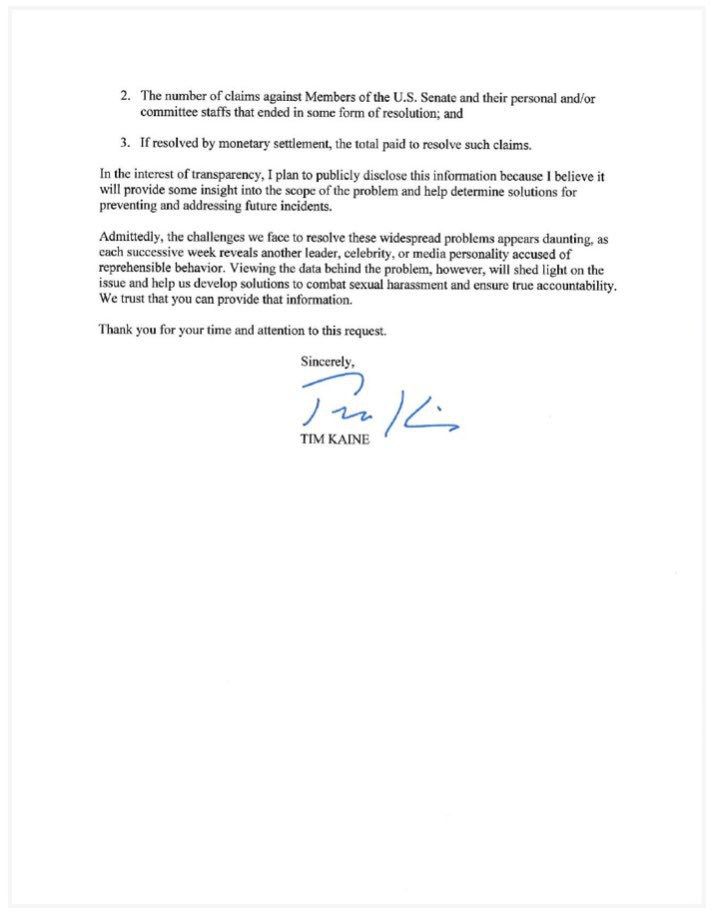 Go deeper