Judge may tell jury about Uber's secretive behavior in Waymo case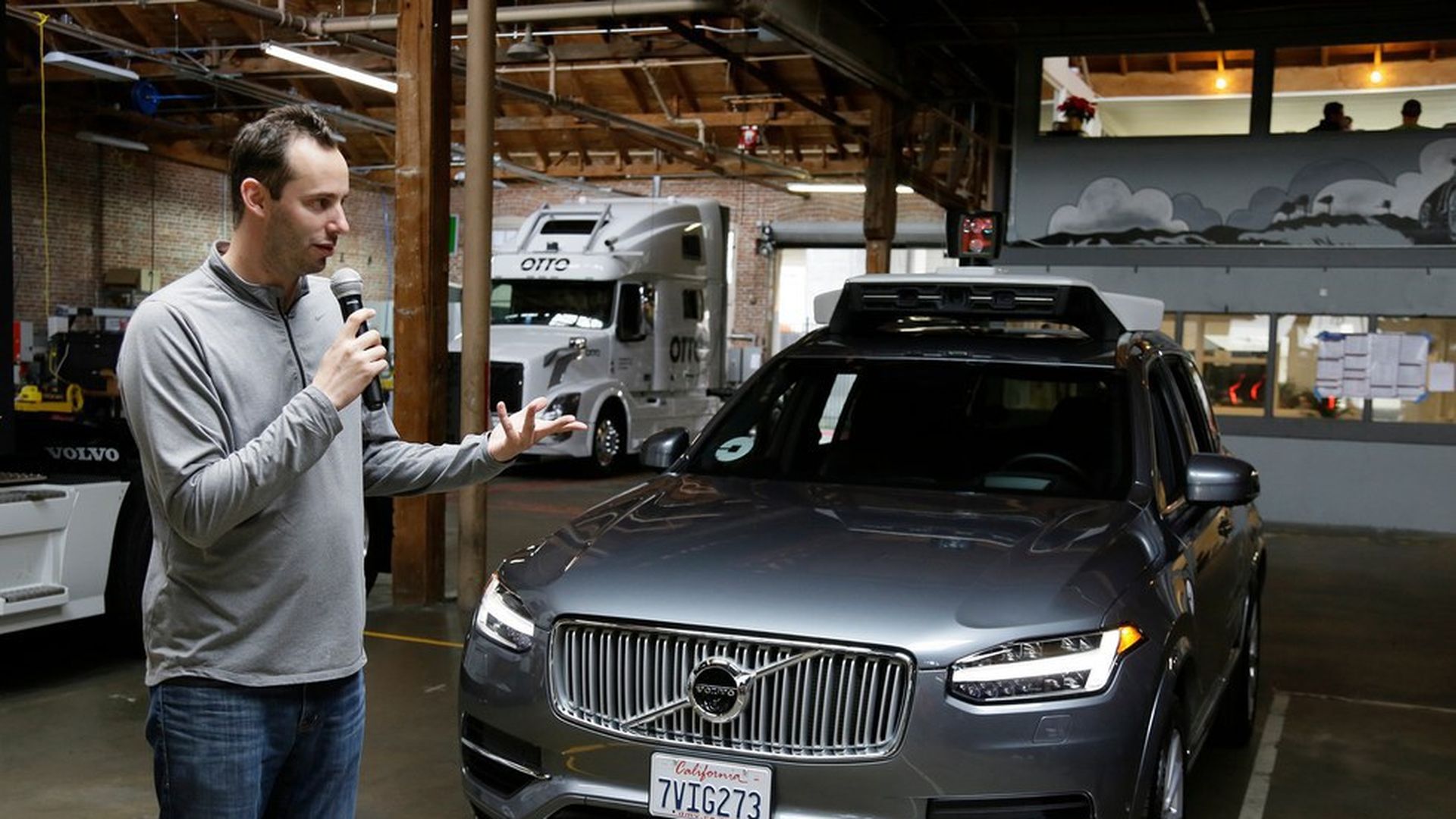 As Waymo and Uber head into the final stretch before the trial over alleged trade secret theft, the two companies bickered in court over Uber's failure to bring up critical documents, how Uber can inquire about Waymo's workplace policies, and Waymo's request for monetary damages.
Why it matters: Uber could be in for an even bumpier trial if the judge decides that Uber's delays in producing documents and apparent attempts to conceal some of them can be revealed to the jury.
"The question that I am trying to figure out is how much of that story should be told to the jury," said Judge William Alsup. "If both sides were playing fair and square…Then you get to decide the case strictly on the merits."
Monday's hearing was also a reminder of Waymo's own attempts to keep its business as confidential as possible while trying to expose as much of Uber's in open court: Waymo is seeking to close the courtroom for significant portions of the trial.
Defense: In court, Uber's lead lawyer attempted to show the presiding judge that despite how it looks, the company's defense team has done its best to provide everything it knows about.
For example, he argued that a 37-page letter and resignation email from a former employee, which turned up two weeks ago through the Department of Justice, didn't surface because it didn't conform to the search parameters the parties had agreed to.
He also admitted that the resignation letter had been forwarded to him by another partner at his law firm who had independently been engaged to work on a separate assignment for Uber, though he claims he didn't actually read it.
Money: Another important question will be whether Waymo can get royalty payments from Uber if it's found that the latter did steal and use its trade secrets. Because self-driving cars are so nascent, with no operating business, calculating monetary damages is tricky.
What's next: A redacted version of a letter written by a former Uber security analyst will be made public by Dec. 13. The parties are continuing to submit more documents as part of the discovery process and have more depositions to conduct in the next few weeks.
Go deeper