Investigators haven't accessed info on Texas shooter's phone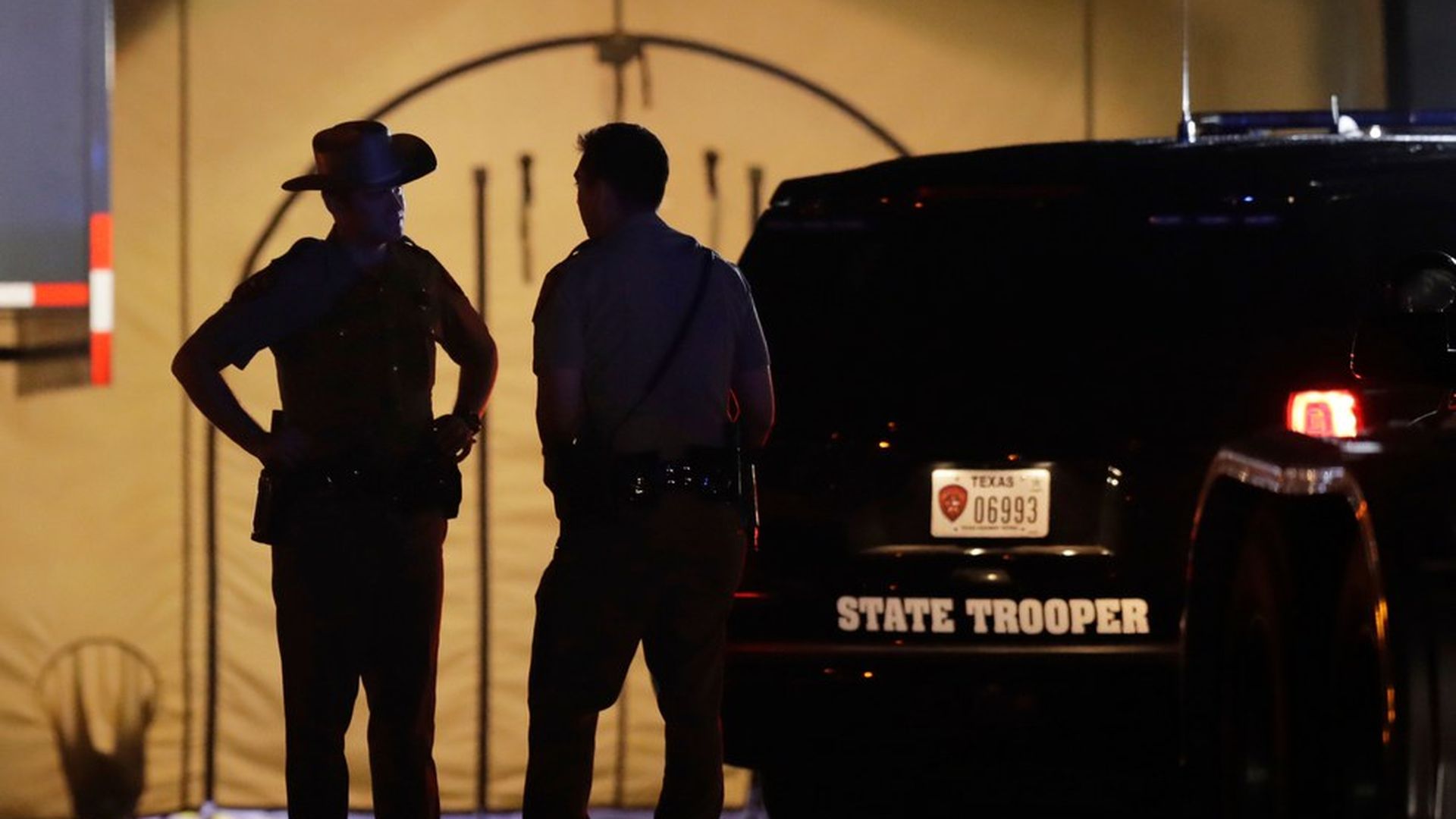 Law enforcement officials investigating the mass shooting at the First Baptist Church in Sutherland Springs, Texas, said they have not yet been able to get into suspect Devin Kelley's phone. The phone was flown to FBI headquarters in Quantico, Virginia, on Monday for further tests.
Why it matters: Kelley's phone may contain key details about his motives. Authorities said Monday that Kelley was engaged in "a domestic situation" with his in-laws. He reportedly sent angry messages to his mother-in-law before the attack on the church, and his grandmother-in-law was among the people he gunned down.
This isn't the first time FBI investigators have had difficulty breaking through encryption to access information on phones. Deputy Attorney General Rod Rosenstein said, "Warrant-proof encryption is a serious problem ... When investigations of violent criminal organizations come to a halt because we cannot access a phone, even with a court order, lives may be lost" in a speech at the U.S. Naval Academy.
After the San Bernadino shooting, the FBI called on Apple to help unlock one of the shooter's phones for the investigation. In a memo to Apple employees, CEO Tim Cook said helping the FBI get into the shooter's phone could set a precedent that "threatens everyone's civil liberties" and he called on the government to withdraw its request. The FBI eventually accessed information inside the phone with help from an outside group, per the Washington Post.
"We will get into that phone," Christopher Combs of the FBI said Tuesday, referring to the Texas shooting investigation.
Go deeper