Hurricane Nate moves toward U.S. Gulf coast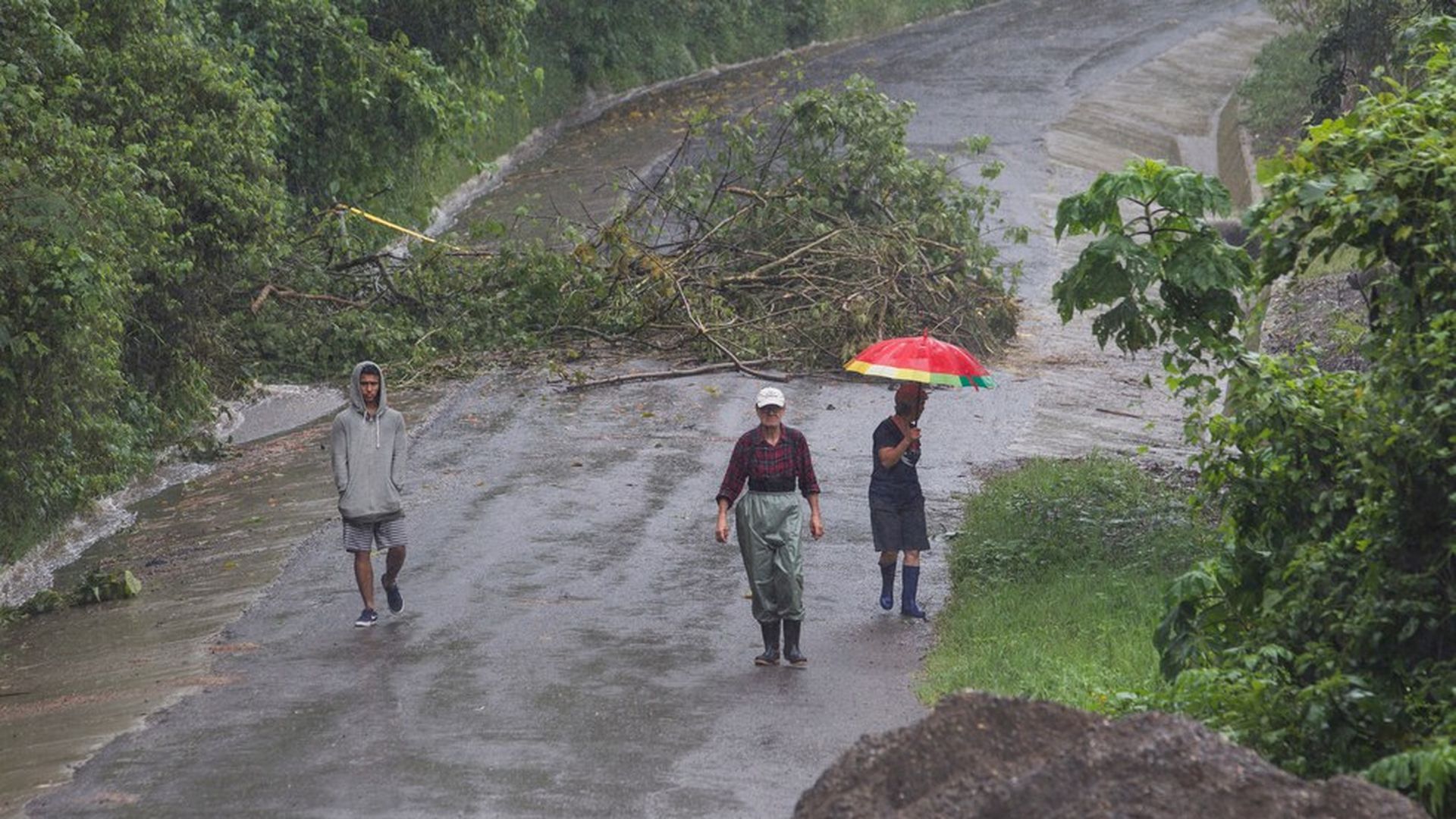 Hurricane Nate has strengthened to a Category 2 storm with 90 mph sustained winds and is headed for Louisiana, Mississippi, Alabama and Florida. The storm is expected to make landfall late Saturday evening.
The big picture: Nate will be the second storm to hit many of these areas this year after Harvey struck Louisiana and Irma slammed Florida. All four states in Nate's path have declared emergencies in anticipation of the hurricane, per ABC.
Hurricane Nate hit Central America as a tropical storm, causing mudslides and flash floods and killing 22 people. The storm has since intensified to a Category 2 Hurricane.
The hurricane is expected to bring storm surges from 4 to 11 feet, with the coasts of Mississippi and Alabama expected to be hit hardest.
New Orleans, Louisiana, which was devastated by Hurricane Katrina 12 years ago, is in Nate's path.
Go deeper