Harvey Weinstein faces new allegations of rape, harassment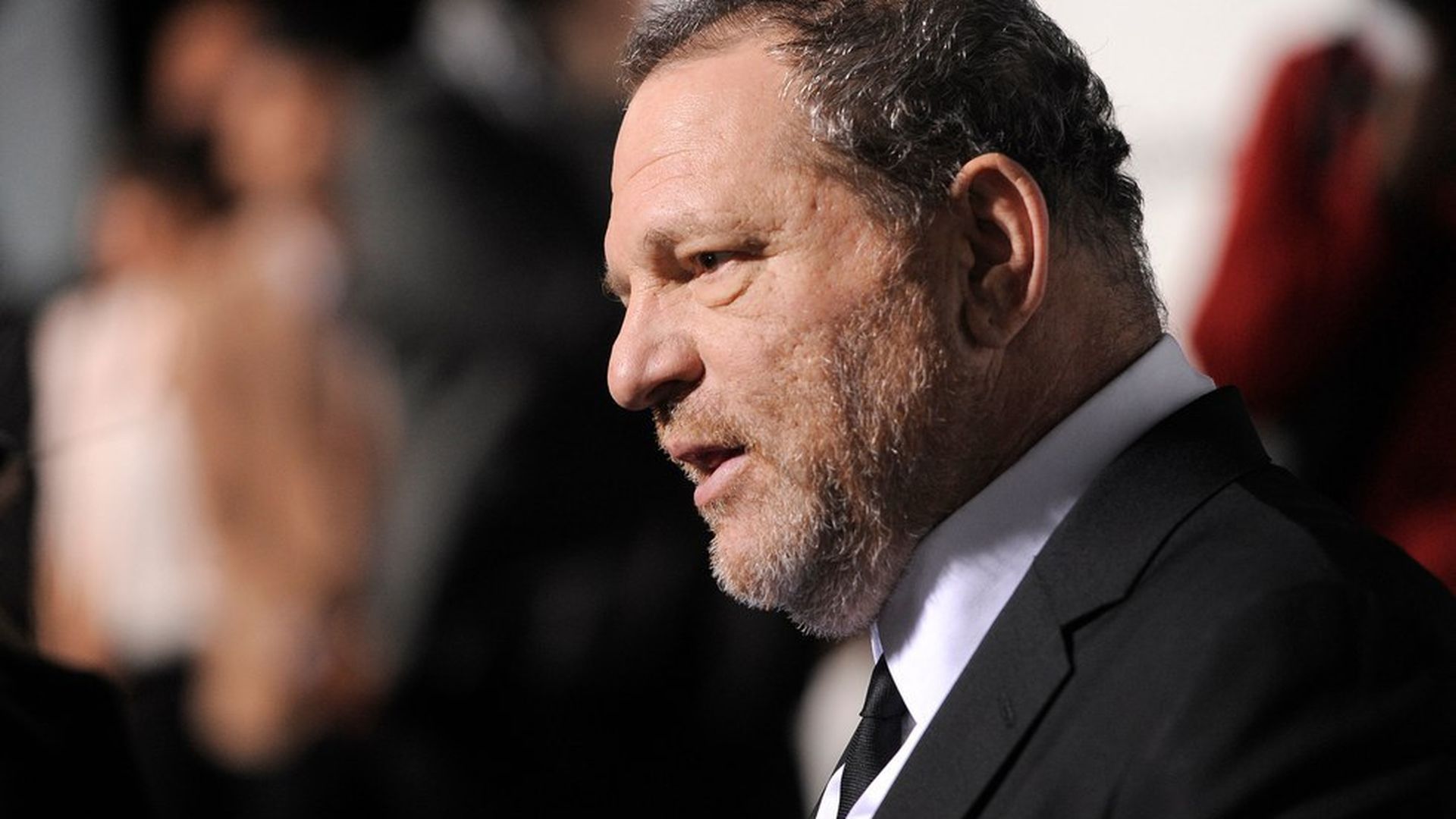 Actresses Annabella Sciorra and Daryl Hannah are the latest to come forward against Harvey Weinstein, with Sciorra saying he violently raped her in the early 1990s and Hannah detailing harassment from the early 2000s in a New Yorker article published Friday night by Ronan Farrow.
Why it matters, as noted by Farrow: "All told, more than fifty women have now levelled accusations against Weinstein, in accounts published by the New York Times, The New Yorker, and other outlets."
Weinstein's response, from spokesperson Sallie Hofmeister: "Mr. Weinstein unequivocally denies any allegations of non-consensual sex."
Go deeper: Our full list of Weinstein allegations and fallout
Go deeper